We skipped our most first monthly recap of the year, so we're doubling up on this round!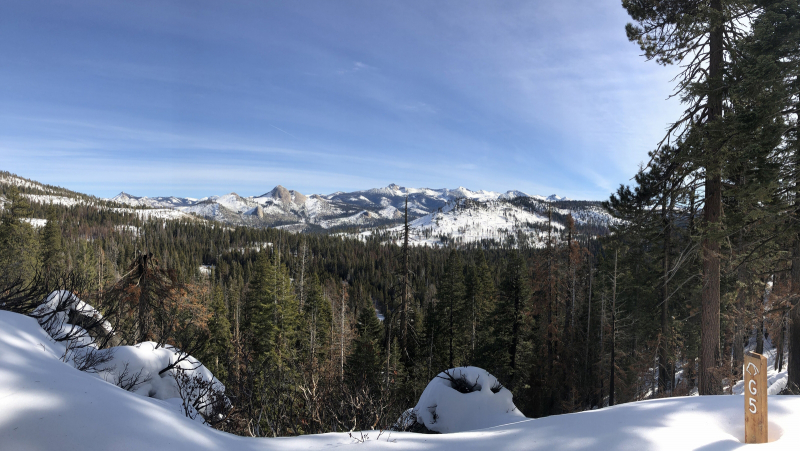 Shutdown and snowstorms
Yosemite remained open but very short-staffed throughout the five-week partial federal government shutdown that ended in late January. We're grateful to the many volunteers and local groups who pitched in to pick up the park during the shutdown, including the Yosemite Climbing Association, which facilitated clean-up activities by organizing and distributing supplies.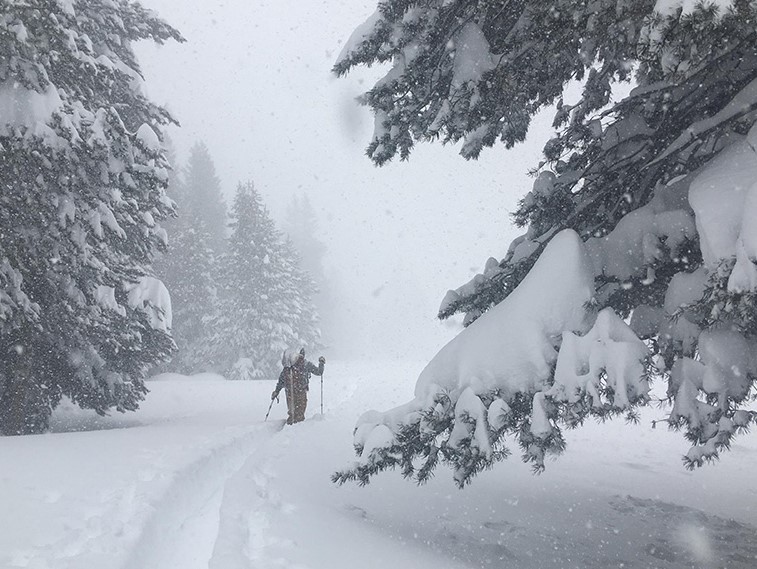 Park rangers are back at work, but don't take that as a cue to slack off on your own stewardship! Do your part to help take care of the park on every visit by properly disposing of or packing out waste, storing food securely, and respecting rules.
During and after the shutdown, flakes fell, and fell, and fell, blanketing Valley meadows, frosting pine boughs, and setting a 40-year record for February snowfall in the high country, where more than 190 inches of fresh snow spilled from the sky over the course of the month. The Tuolumne Meadows winter rangers kept lower-elevation readers (that's us!) informed and entertained with lively updates and photos from their alpine travels. In addition to sharing news about avalanche safety, wildlife sightings and ski conditions, the rangers measured key snow stats; the March 1 survey results showed that the snowpack's water content is well above average for this time of year in both the Tuolumne (147%) and Merced (151%) river drainages.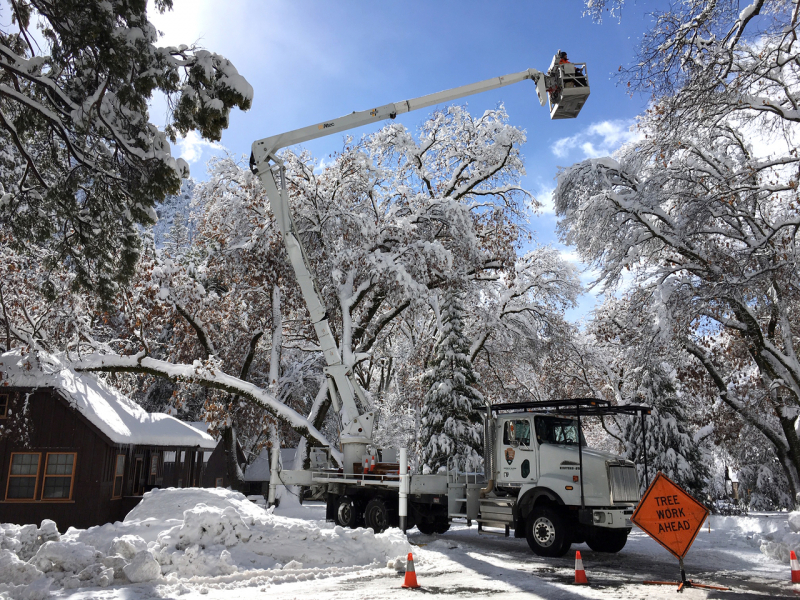 The winter storms made for enticing ski and snowshoe conditions, including along Glacier Point Road, where some of our staff members took advantage of spare hours to venture to the eponymous overlook and nearby Dewey Point (one Conservancy employee captured the photo above while skiing to Glacier Point at the end of January). Wild weather also triggered rockfalls and toppled trees, damaging structures and closing roads. As of now, Curry Village and Upper Pines Campground remain closed — check the Yosemite National Park (nps.gov/yose) and Yosemite Hospitality (travelyosemite.com) sites for updates.
Before long, snowmelt will be gushing over waterfalls and through riverbeds. Spring is on the way – but before it arrives, take a minute to read our recent blogs about tips for snow travel, life in the subnivean zone, and winter ecology in Mariposa Grove.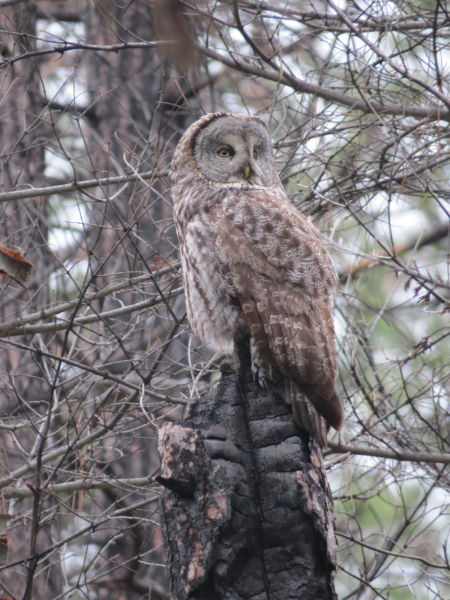 Park projects
As snow heaped up in the high country and winter adventures took to the trails, we marked another sign of the season: a fresh round of grants to the park, for trail and habitat restoration, research, educational programs and more. This year's projects cover huge geographic (and thematic) territory, from planting pollinator-friendly flora in the Valley, to expanding educational resources at the Pioneer Yosemite History Center in Wawona, to shoring up bighorn sheep populations in the Cathedral Range. Read our preview post to get the full scoop and get inspired to give this year!
We also took some time at the start of the year to reflect on how supporters made a difference in 2018 (read more in our annual recap), and to take a peek at scientific papers related to park-based projects. Recent publications stemming from donor-supported research include articles about how environmental DNA can help biologists study high country lakes, how Sierra songbirds have responded to climate variations in the past few decades, and how great gray owls fared in the years following the 2013 Rim Fire. Want to support more research in the park? Peruse our current wildlife– and science-focused grants.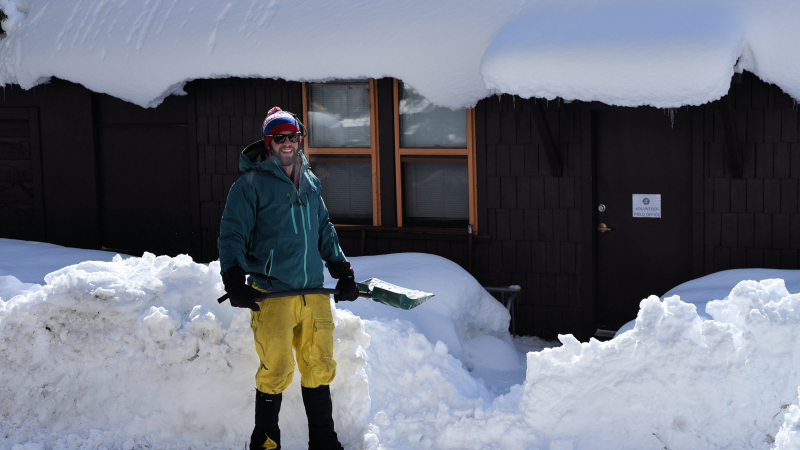 Counting down to volunteer season
Winter weather left a thick white quilt on our volunteer field office (above), but that didn't keep our team from forging ahead with planning for the upcoming volunteer season! Our 2019 volunteer opportunities include monthlong visitor information assistant positions and an expanded "Work Week" program. This year's weeklong volunteer crews will help restore habitat in Mariposa Grove, Yosemite Valley and Tuolumne Meadows, fix up trails off Tioga Road, and improve the approach trail to Washington Column, a popular climbing destination. As of mid-March, we still have a few spots open in our month- and weeklong programs — click here to learn more and apply.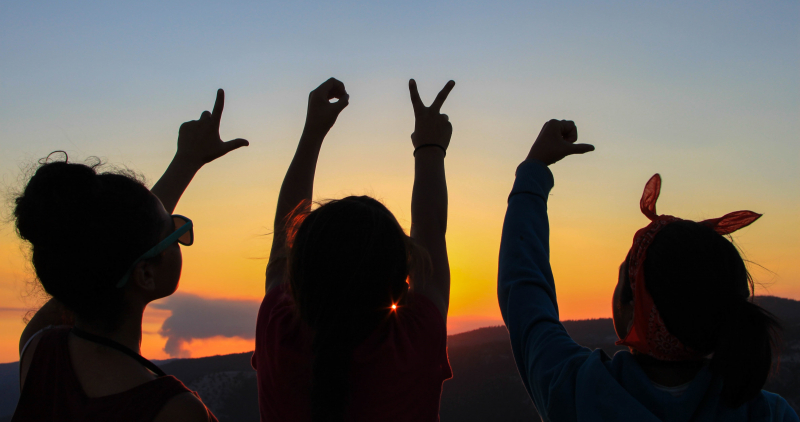 We'll wrap up this recap on a sweet note, with a love letter to Yosemite that Twitter fan Anu shared with us on Valentine's Day:
Yosemite, you have captured my heart and enamored me with your beauty. Your trails give me a sense of calm and strength and the grit to face my everyday struggles. Forever in love with you!
You don't have to wait until next February 14 to show your park some love. Make a gift to support Yosemite any day of the year, and then let us know why you're smitten with this section of the Sierra. Tell us in a Tweet (we're @YoseConservancy), on Facebook and Instagram (@yosemiteconservancy), or by email!
Coming up on our calendars: With our final snowshoe trip of the season scheduled for this weekend, we're ready to embrace spring (at lower elevations, at least)! In the coming weeks, our naturalist guides will be leading wildflower and waterfall walks, a whitewater rafting trip, a day hike back in time to the stagecoach era, multiday painting and photography workshops, and more. Heading to the Valley? Add some arts to your itinerary: Our Happy Isles art programs start at the end of March, and the Yosemite Theater opens in early April. Browse all our upcoming activities online, and check the Yosemite Guide listings to find even more things to do on your next trip.
See you in the park!
Above: A snowy scene in Yosemite Valley: Bridalveil Fall flowing down a granite cliff, flanked by frosted Cathedral Rocks. Photo: Carolyn Botell, February 2019