Need a little extra creativity and color in your day? Our art team has some fun projects to try at home!
10-Minute Masterpiece: Leaf Printing
In this short demo, artist Sue Fierston shows you in real-time how to make a colorful leaf print on paper using just three paint colors. These quick, fun prints make great cards or gifts!

Along with many other endeavors and accomplishments, Sue is one of Yosemite Conservancy's volunteer art instructors. Learn more about her artwork, teaching and writing at suefierston.com.
Watercolor Workshop, Online Edition
Join the Conservancy's Lora Spielman for a four-part watercolor series. She'll walk you through some watercolor basics, and guide you toward creating your own painting of a famous park feature: Yosemite Falls.
Download the instructions for the first three lessons in this series:
Watercolor Series Part 1: Value
In the first video of this four-part series, you'll learn to create dark and light shades using your paint palette, brush and water.
Watercolor Series Part 2: Color Mixing
Once you're comfortable with creating light and dark versions of the paints in your palette, it's time to make some new colors! In this video, you'll learn to make a secondary and tertiary hues.
Watercolor Series Part 3: Technique
Learn key watercolor techniques, including how to create eye-catching color gradients and "lift" color from your paper.
Watercolor Series Part 4: Paint Yosemite Falls
Grab your beverage (and snacks!) of choice, assemble your painting supplies, and settle in for a virtual "Paint & Sip" with Lora! By the end of this lesson, you'll have your own personal piece of art: a frame-worthy watercolor of one of Yosemite's most famous features.
Charcoal Drawing
Artist Jeff Hemming, one of the Conservancy's volunteer art instructors, walks you through creating a charcoal drawing of Yosemite Falls from Swinging Bridge, in Yosemite Valley.
Check out Jeff's YouTube channel for more tutorials featuring classic Yosemite scenes, including El Capitan, Yosemite Falls from Cook's Meadow, the Cathedral Range, and Half Dome from Glacier Point.
Making Mosaics
This slideshow from Denise Davidson, one of our volunteer art instructors, gives you a quick introduction to making a Yosemite-themed mosaic. To create your own Half Dome scene or other design, you'll need a few mosaic-making supplies, including tesserae (pieces of glass, ceramic or other materials), adhesive, grout, and nippers (special clippers used to cut tesserae).
Art Projects for Kids (or Anyone!)
Make "scratch art" using a few simple supplies: paper, paints and a wooden skewer or pencil.
Create your own cardboard stamps for a printmaking project:
Keep the creativity flowing wherever you go by downloading step-by-step instructions:
Color a Yosemite scene. Have you always wanted to see a purple Half Dome? Or a polka-dotted bear? Now's your chance! Download park-themed coloring pages: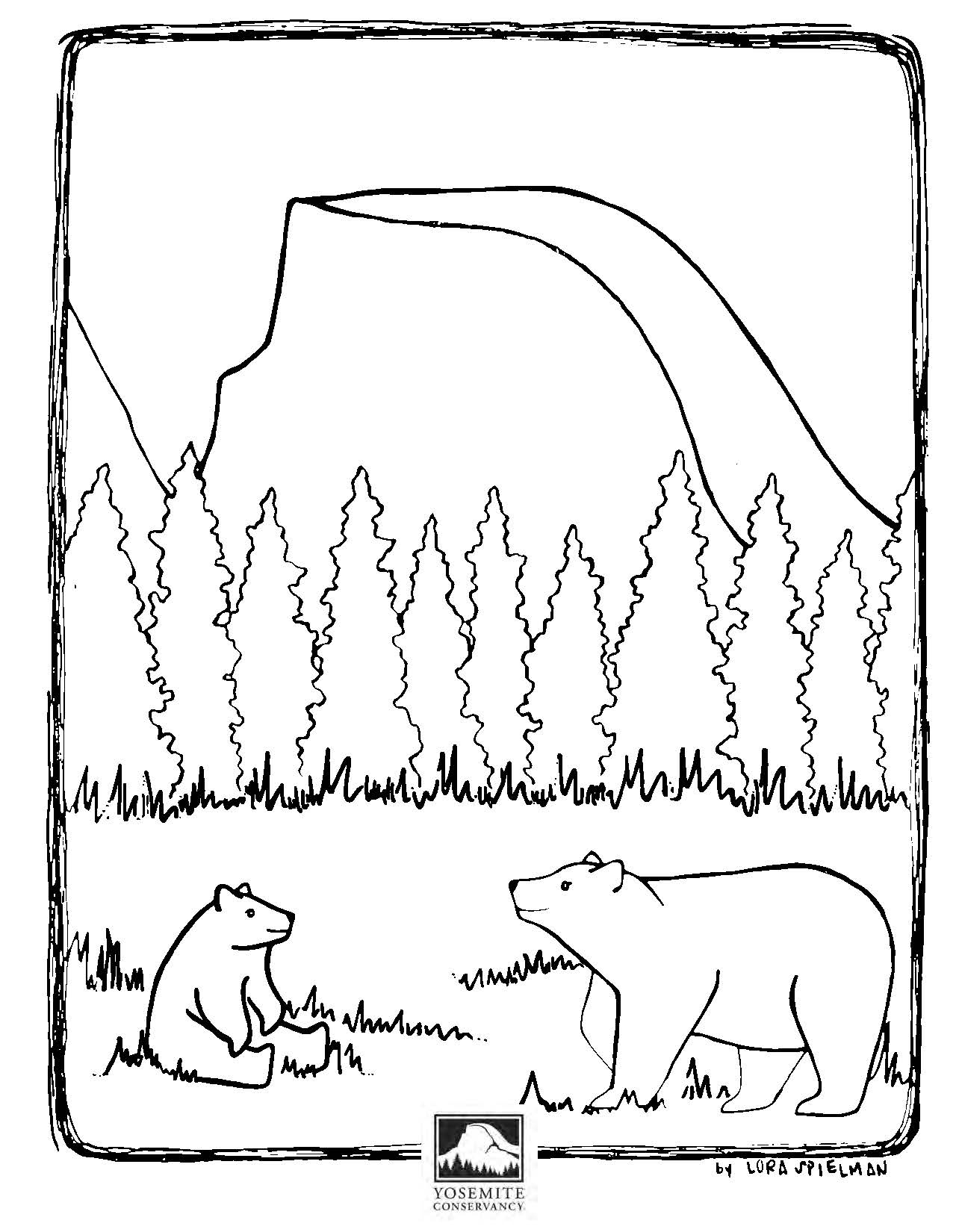 Half Dome and two bears, by Lora Spielman (of the Yosemite Conservancy art team)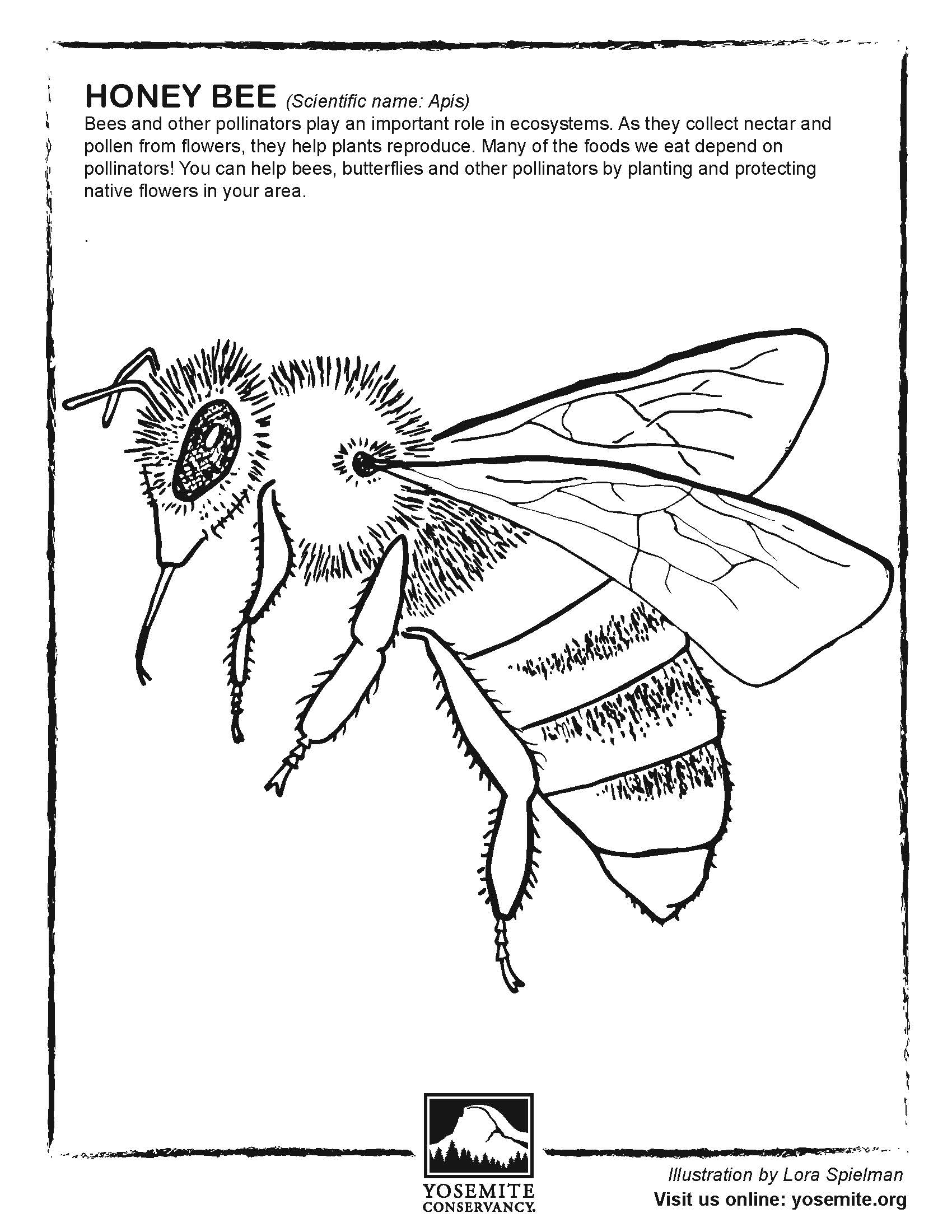 Honey bee, by Lora Spielman (of the Yosemite Conservancy art team)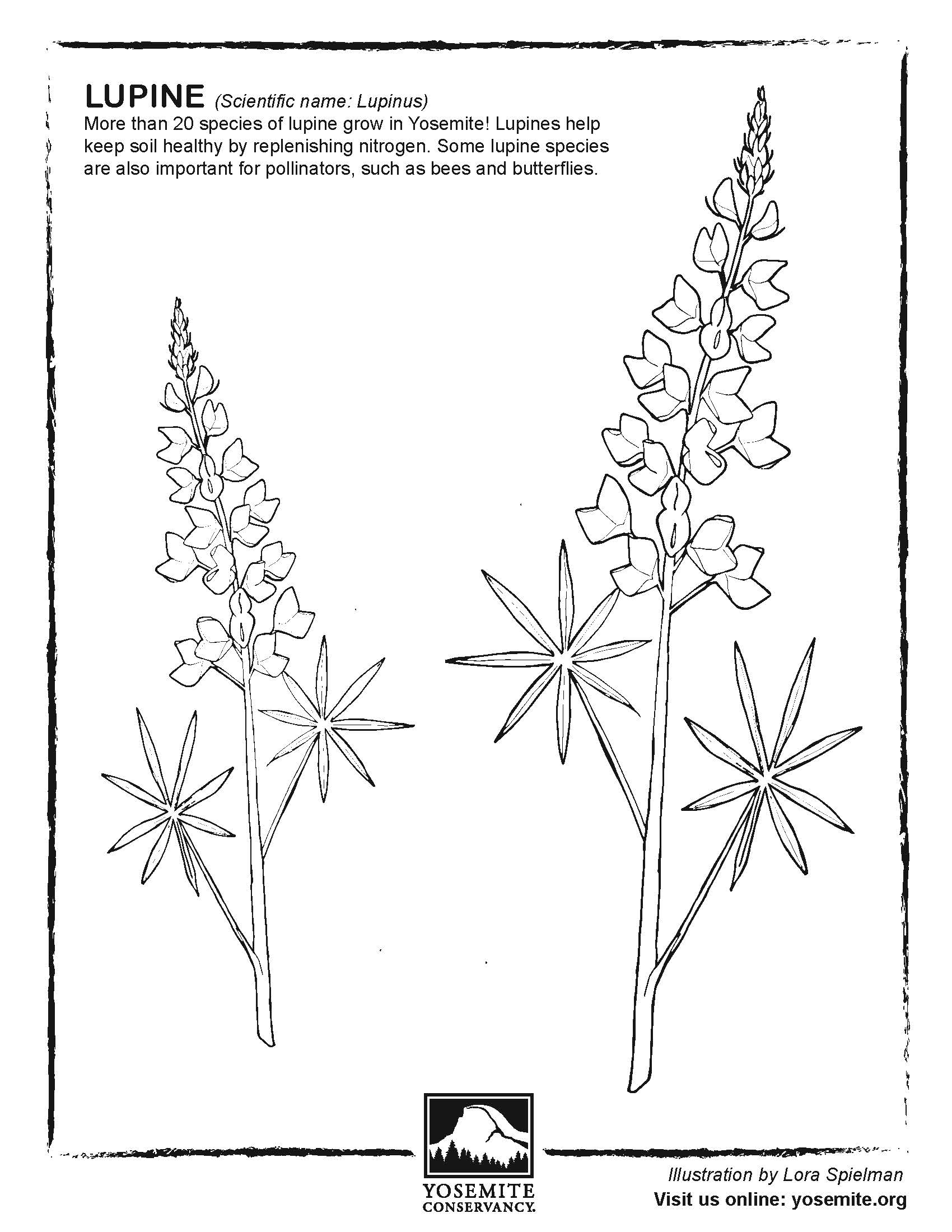 Lupine, by Lora Spielman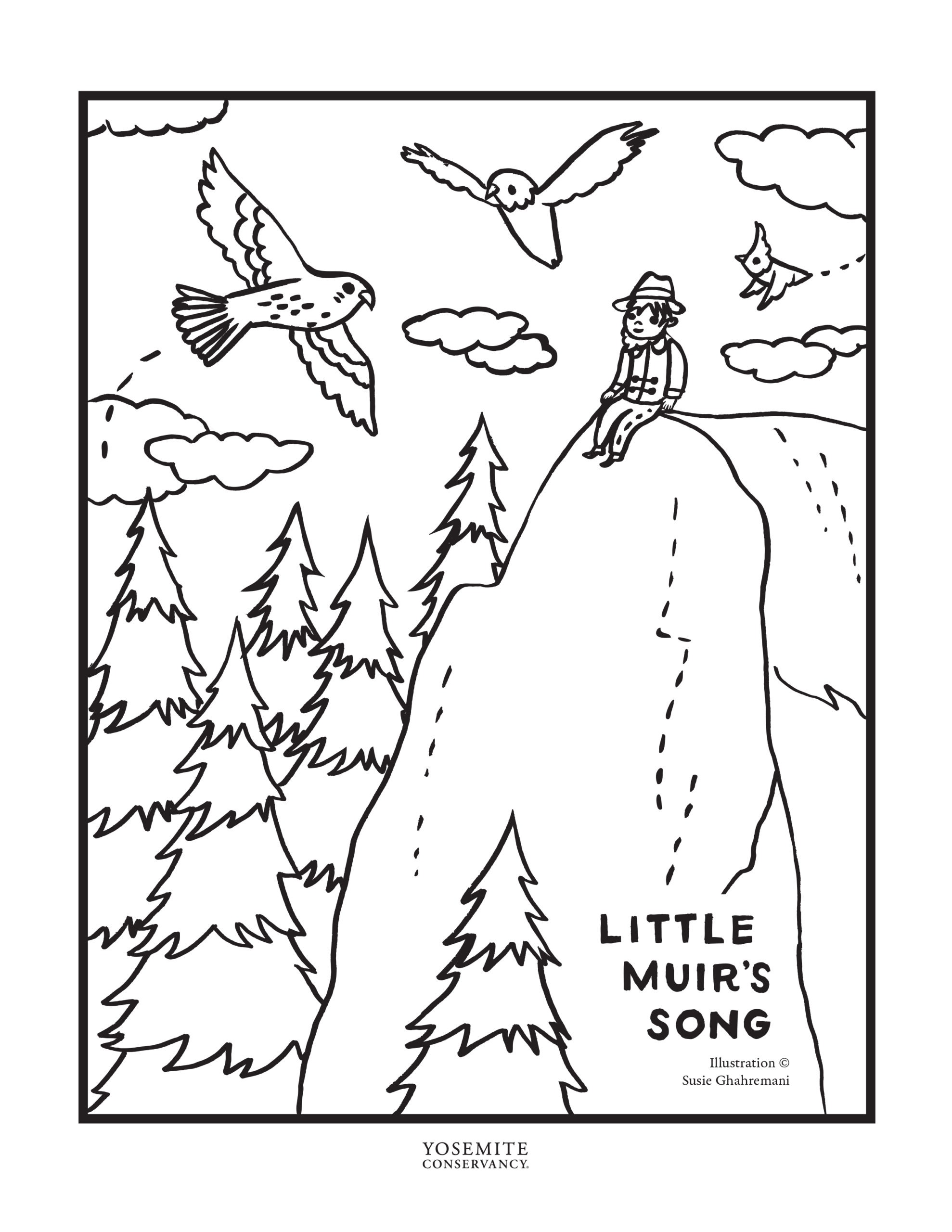 A scene from the Conservancy-published board book Little Muir's Song.
Check out more of illustrator Susie Ghahremani's artwork on her website.
Thanks for making art with us! We'll add more activities to this page as they're available. In the meantime, we'd love to see what you make: Post your art online and tag us (@yosemiteconservancy) and #HappyIslesArt.