Where would you look for art in Yosemite? The most obvious answer might be the museum in Yosemite Village. That's a great place to start — not least because it's a notable place in national park history.
In 1923, the Yosemite Museum Association, the first of what are now hundreds of cooperating organizations across the National Park System, formed to help construct the Yosemite Museum, the first structure built as a museum in a national park. Today, that museum houses an expansive collection of artwork and artifacts, and the philanthropic partnership that enabled its creation lives on through Yosemite Conservancy. That's us!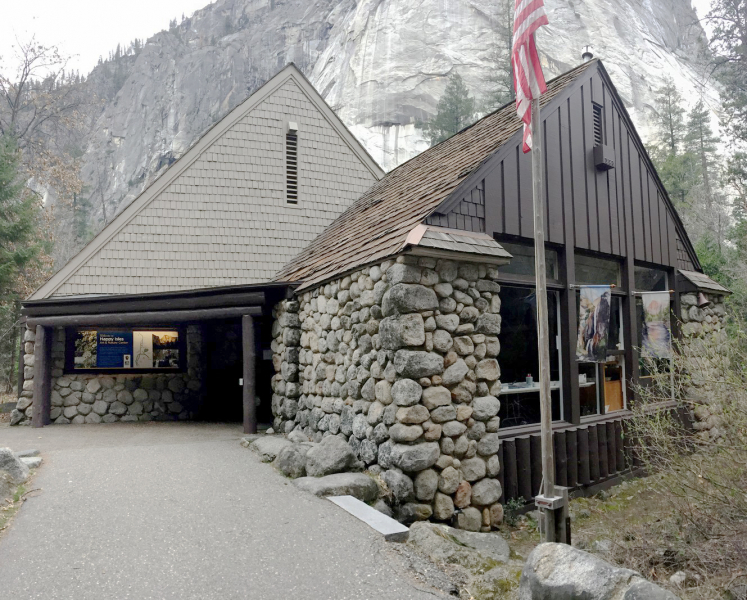 Our long-standing collaboration with Yosemite is anchored in a shared commitment to providing high-quality visitor experiences and preserving park resources. You can see the results of that partnership throughout the park — including at the museum, the same structure that marked the start of what is now a nearly century-long partnership, where our supporters have funded special exhibits and projects to digitize the collections, and where you might spot some of our volunteers welcoming visitors.
The Yosemite Museum isn't the only place where art, history and philanthropy intersect in the park. You can also explore that connection at Happy Isles Art and Nature Center, housed in a 1927 stone building near the banks of the Merced River in eastern Yosemite Valley. As the name suggests, you'll find ample opportunities to explore both art and nature at the center, often at the same time, thanks to our Happy Isles-based art workshops, drop-in studio sessions and children's art activities.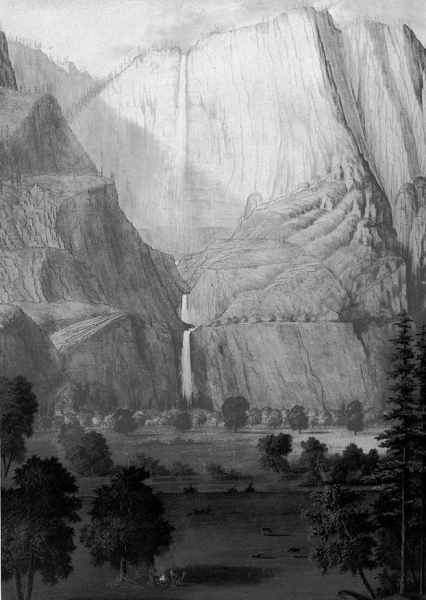 Our art programs, which began in 1981, help people observe nature through fresh eyes, connect with Yosemite in a creative way, and find inspiration in the cliffs, waterfalls and towering trees that have captured the attention of countless artists, including those that cast a spotlight on this stretch of the Sierra Nevada in the mid-19th century.
In 1855, draftsman Thomas Ayres joined the entrepreneurial journalist James Hutchings on a visit to Yosemite and sketched what would become the first published drawings of the now famous landscape. Engravings based on his drawings were featured in the inaugural "Hutching's Illustrated California Magazine," a publication focused on boosting tourism in the young state.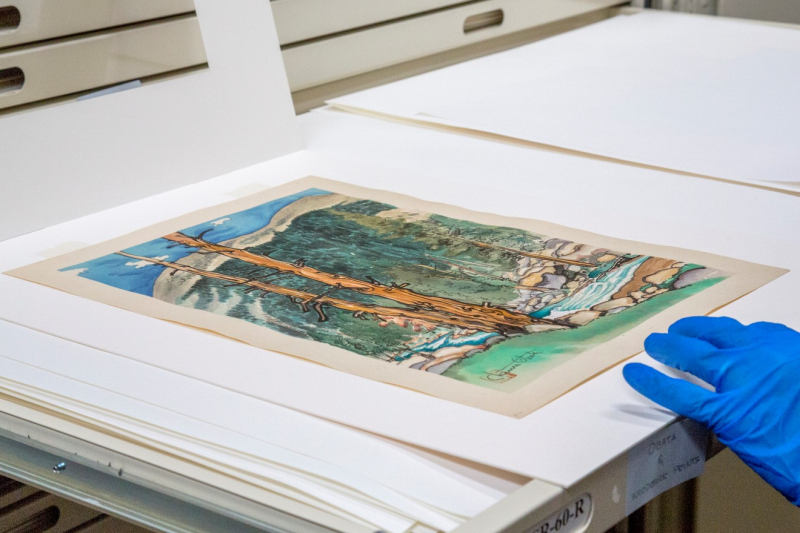 Soon, paintings and photographs flowing out of the Sierra fueled a tourism boom and, in turn, propelled efforts to protect the newly publicized landscape. Nine years after Ayres's first drawings, President Abraham Lincoln — inspired in part by visual depictions of the dramatic scenery — signed the 1864 Yosemite Grant Act, which granted the Valley and Mariposa Grove to California as protected public lands.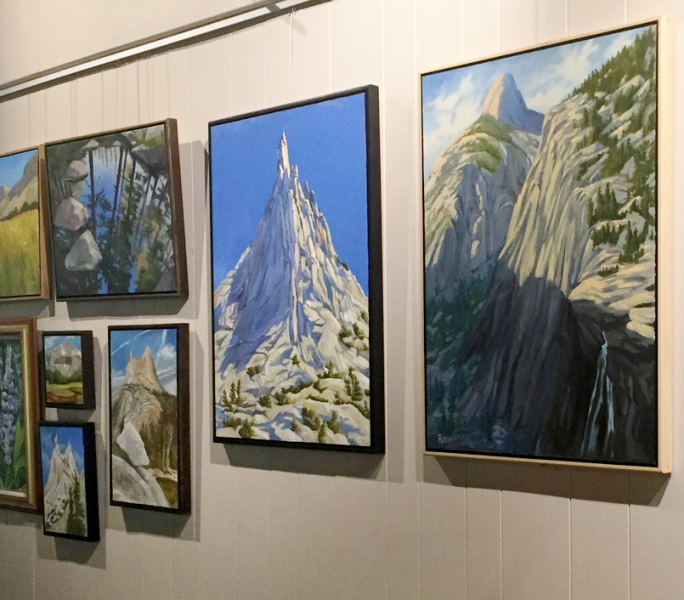 Since that Civil War-era legislation, Yosemite has spurred innumerable artistic endeavors, from Chiura Obata's early 20th-century watercolors, to Ansel Adams's black-and-white photographs, to David Hockney's iPad drawings.
Today, you can view Yosemite-inspired pieces in periodic exhibits at the Yosemite Museum, whose collection includes pieces by Albert Bierstadt, Thomas Moran, Carleton Watkins, Chris Jorgensen and other early artists … and at Happy Isles.
At the Art and Nature Center, you not only get to see park-related work by visiting professional artists, but can also learn from those experts, who volunteer to teach workshops in the park. Depending on the week, you could try watercolor, acrylic or oil painting; pastel or charcoal drawing; mosaics; or scientific illustration. Most workshops are held outside, where you can tap into all your senses to observe your surroundings as you study cliffs and domes, watch light dance on the Merced, or examine intricate leaf patterns.
If you don't have a full four hours to devote to a workshop, or simply can't get enough of art in the park, we also offer drop-in Open Studio and Art Table sessions (daily, stop by anytime between 11am and 3pm), as well as children's art classes and family-friendly Art in Nature walks. Whether you paint, draw, dye or etch, in a workshop, at the Art Table or on a guided nature walk, you'll end up with a heightened appreciation for a Sierra setting that has inspired generations of artists.

The next time you're in the Valley, take some time to visit the Art and Nature Center, browse the Yosemite Museum gallery, and notice the natural artistry of colorful mosses, rippling water and speckled granite along a trail. As you wander, remember: You don't have to be a professional artist to find inspiration in your surroundings, or in the work of others who have captured their Yosemite observations and experiences in watercolor, pastel and ink. Come to Happy Isles — we'll show you!
Happy Isles Art and Nature Center: The Basics
•
Who
: Anyone! No experience necessary.
•
What
: Art workshops (ages 12+), drop-in activities and gallery, kids' classes (ages 4-12), Art in Nature walks.
•
Where
: East end of Yosemite Valley (shuttle stop #16).
•
When
: Open April–October, with workshops Monday–Saturday (10am–2pm) and daily Open Studio/Art Table (11am-3pm).
•
Why
: Get a fresh perspective on your park (and create your own artwork to take home).
•
How:
Browse and register for workshops on our website
, check the Yosemite Guide for current schedules, and stop by Happy Isles to chat with our team, rent or purchase art supplies, participate in drop-in activities, explore natural history exhibits, and more.
Versions of this story appeared in the autumn/winter 2018 issue of "Yosemite Conservancy" magazine, and in a 2018 issue of the Yosemite Guide.
Above: Albert Bierstadt's "Yosemite Valley, Glacier Point Trail" (circa 1873). Public domain image, courtesy of the Yale University Art Gallery.