A recap of what we've seen, heard and done in Yosemite lately. Here's what happened in April and May…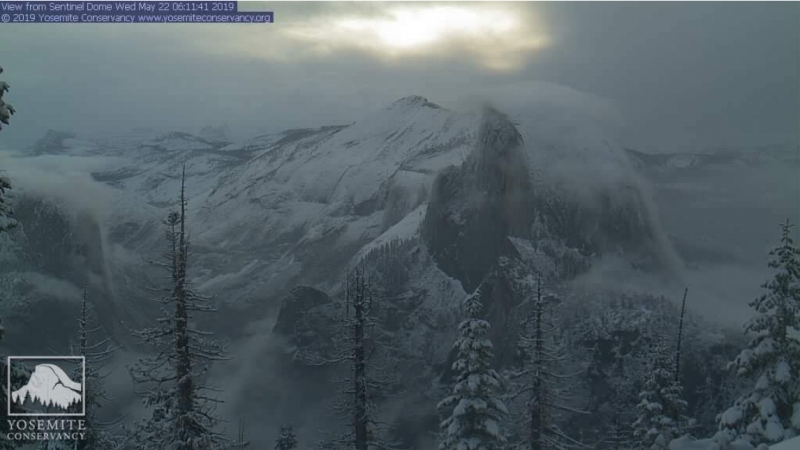 Water, water, water (and snow)
Sierra seasons can vary dramatically from one location to another, and from year to year … and this spring has been no exception! Classic signs of spring — snowmelt-fueled waterfalls, bright redbud and pearly dogwood, and green meadows — slowly appeared in Yosemite Valley. Meanwhile, storms brought fresh snow to the high country, and to our High Sierra webcam, long after the March equinox marked the astronomical end of winter.
On the travel front, Glacier Point Road reopened for the season (and then closed for a brief period during a snowstorm), and crews are working to clear and ready Tioga Road for vehicles. We'll share updates about an opening date for that route on our social media as soon as the information is available!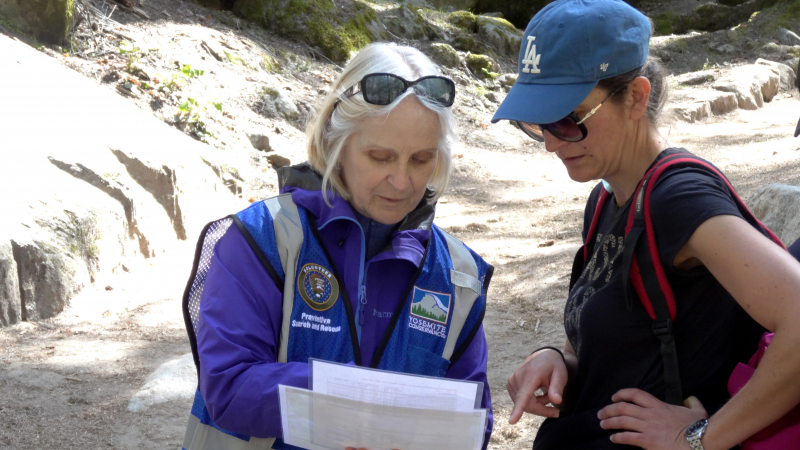 Spring safety
Warmer weather means melting snow and cold, fast water in creeks and rivers. To help people stay safe during "swiftwater season," some of our volunteers are working with Yosemite's Preventive Search and Rescue (PSAR) program to share tips on the trails, including at the trailhead for the popular Mist Trail, which leads up the spray-soaked, often slippery stone steps beside Vernal Fall. Wherever you're hiking in Yosemite this season, use extra caution around water: Stay a safe distance from rivers, creeks and waterfalls, and remember that even slow-moving water and seemingly dry riverside rocks can be hazardous.
Speaking of volunteers, thank you to everyone who has donated time already this spring, including our visitor information assistants (look for them by the blue tents in the Valley), and volunteers who have been pitching in to help restore habitat and climbing trails!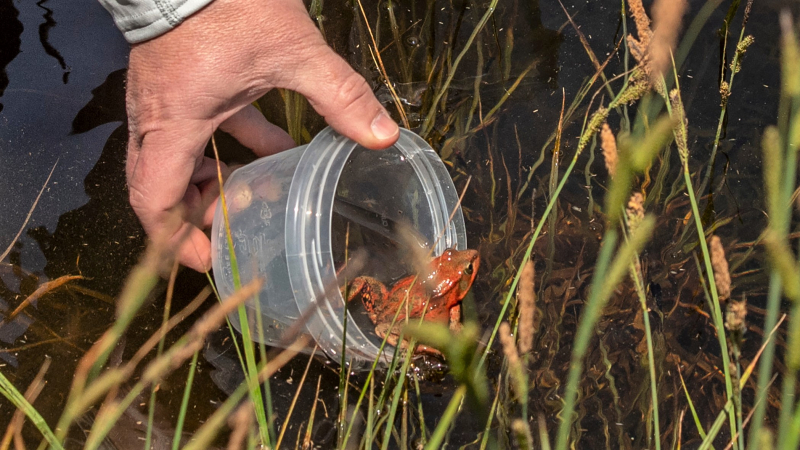 Welcome back, frogs!
As part of ongoing efforts to restore Yosemite's population of California red-legged frogs, biologists have been working with a special San Francisco Zoo facility to rear and release groups of the threatened amphibians in the Valley. In May, about 200 more zoo-raised adult frogs hopped out of containers and into Valley wetlands. Not long before that latest group of frogs arrived in the park, scientists had found egg masses in Valley ponds and meadows. That first glimpse of a new generation of red-legged frogs is proof that the reintroduced amphibians are breeding, and represents what Yosemite Superintendent Michael Reynolds called "a major milestone" in the restoration effort.
Thanks to our donors for supporting this project! Read the May 2019 press release to learn more about how red-legged frogs are making a comeback in the park.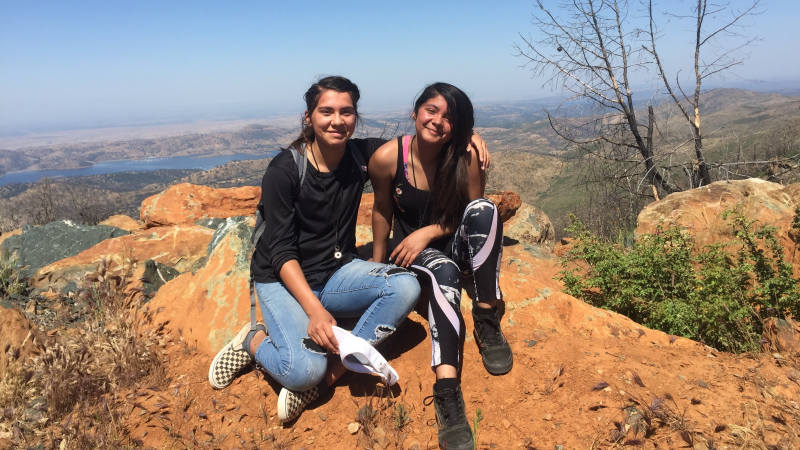 Outdoor classrooms
Even before the school year wrapped up, participants in Conservancy-supported youth programs were embracing opportunities to learn on the trails in Yosemite. Toward the end of April, young park visitors learned about nature and stewardship (and earned their park badges) during Junior Ranger Day, a nationwide celebration that helped launch National Park Week.
Meanwhile, groups of students from three California high schools got to connect with Yosemite through multi-day April and May expeditions with WildLink (a collaboration between NatureBridge and the National Park Service). They challenged themselves on hikes at Hetch Hetchy and Little Yosemite Valley (including in snowy terrain), helped clean up backcountry fire rings, explored the meaning of "wilderness," and more. In mid-May, Adventure Risk Challenge held an orientation trip for its 2019 summer course students; later this year, those teenaged adventurers will spend 40 days immersed in the park, completing a program that combines academics and outdoor experiences. This summer marks ARC's tenth season in Yosemite!
At the end of May, our projects manager headed to Foresta and Hetch Hetchy to meet the 2019 California Conservation Corps crews at their basecamps before the start of their backcountry season. Every year, two groups of CCC participants, who are typically in their late teens and early twenties, spend several months learning and working on the park's trails. This year, we asked the corpsmembers what they're looking forward to about the coming months in the wilderness. Here's what a few of them said:
"I'm looking forward to exploring the wilderness, improving my trail skills and getting to know my crew." — Gerard T.
"I'm looking forward to growing a stronger relationship with nature, connecting with this crew of awesome people, and learning more about myself in the process." — Ana M.
"I'm looking forward to building my physical and mental strength while contributing to the maintenance of trails and other beautiful natural resource in Yosemite … and to the commute to work." — Kale F.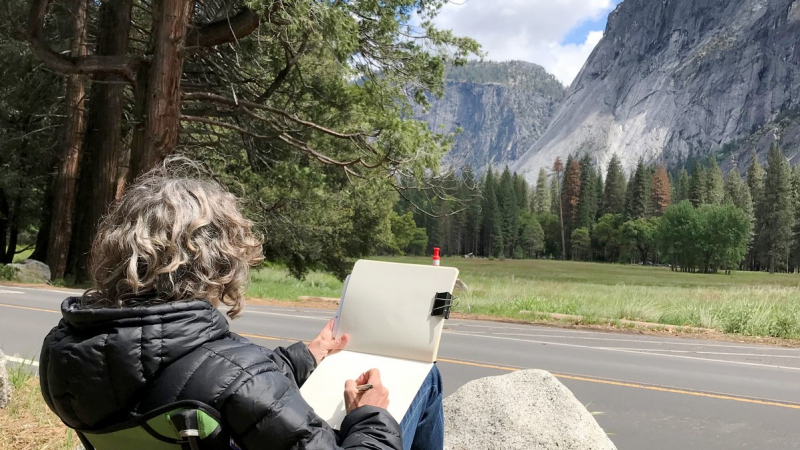 Arts in the park
As spring bloomed in the Valley, our art and theater programs kicked into full gear for the 2019 season. Our second year at Happy Isles Art and Nature Center is pulsing with creativity and fun, and we're thrilled to see artists of all ages, and all experience levels, find inspiration in the beautiful surroundings to create their own Yosemite masterpieces.
Over at the Yosemite Theater, we launched the 2019 show season with some veteran park stars, including actor and historian Lee Stetson, climber Ron Kauk, and rangers Shelton Johnson and John Dill, and a new performer (well, new to the theater): longtime Yosemite storyteller Brian Shoor, who is lighting up the stage with his tales of the stagecoach era. In other theater news, you can now reserve your tickets online!
In other arts news, April was National Poetry Month. Missed it? Don't worry, we wrote a haiku for you:
Spring means pale dogwood
on the banks of the Merced
and meadows in bloom.
(We'd love to read your Yosemite-themed musings! Share your park poems with us on social media — we're @yosemiteconservancy on Facebook and Instagram, and @YoseConservancy on Twitter.)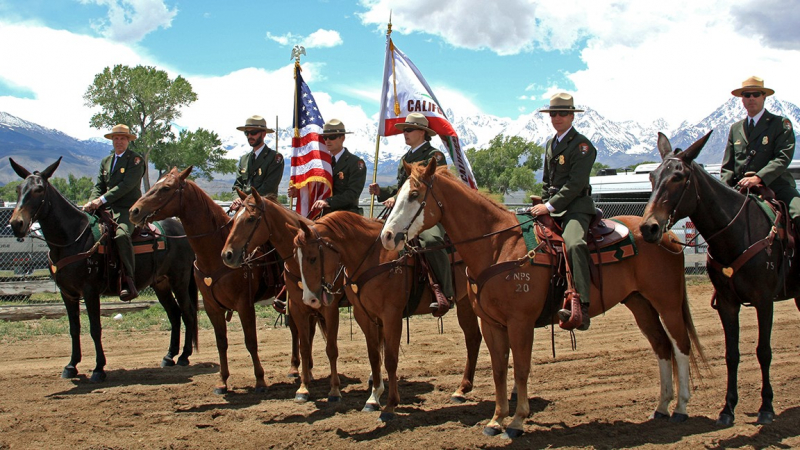 Equestrian awards
Exciting equine news: Yosemite's four-legged rangers (and their human partners) took home three awards this May at the 50th annual Mule Days in Bishop, California.
Award 1: 2019 World Champion Pack Team
Award 2: First Place, Parade Pack Team – Government Packstring – Working 1 Lead and 5 Mules
Award 3: First Place, Mounted Horse Group
The mounted patrol team (recipients of the third award) included four horses purchased through Conservancy grants in recent years: Gibbs, Cadillac, Chico and Rooster. For several years, our donors have supported Yosemite's horse and mule traditions, including by helping the park bring in new animals so older ones can enjoy a well-earned retirement. Congratulations to the packers and mounted patrol, and thanks to everyone who has contributed to the equestrian program!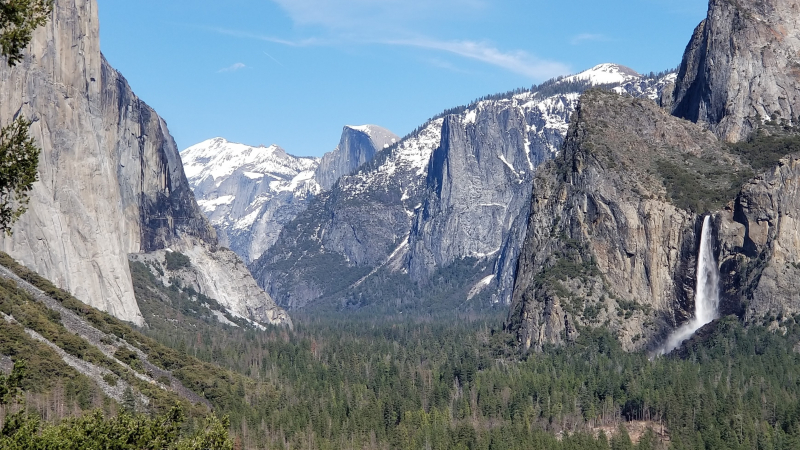 Coming up on our calendars: April and May brought a slew of holidays and celebrations, including Earth Day, and Bat Appreciation Day *yes, that's a thing) … but there's still plenty to look forward to this summer!
The anniversary of the 1864 Yosemite Grant Act falls at the end of June; July kicks off with Independence Day (fireworks are prohibited in all national parks, but you can enjoy Yosemite's natural pyrotechnics — spectacular Sierra sunsets and bright stars); and August brings the Conservancy's 96th birthday and the National Park Service's 103rd anniversary. Whether or not you find yourself in the park for a special occasion or holiday, you can make the most of your time in Yosemite all summer long through our guided adventures, art programs and theater shows.
See you in the park!
Above: A verdant spring scene in Yosemite Valley. Photo by Carolyn Botell, May 2019.