A monthly recap of what we saw, heard and did in the park. Here's what happened in August…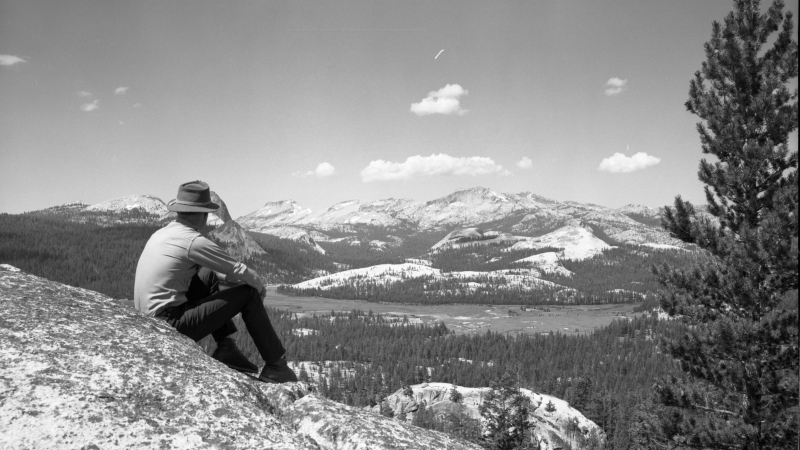 Vintage photos, modern platform
Toward the end of August, Yosemite officials announced that thousands of images from the park's historical collections had been published on NPGallery, the National Park Service's digital storehouse for photos, documents, videos and other files.
Does this story ring a bell? You might have caught our April 2018 Q-and-A with the Student Conservation Association interns who  dug into the park's vast repository of 20th-century images, and carefully reviewed, researched and digitized more than 6,000 photos. This project — made possible by a donor-supported grant — not only helps ensure the long-term preservation of vintage images before they deteriorate, but also makes those important historical resources available to anyone with an internet connection, including you! Click here to browse the photos on NPGallery.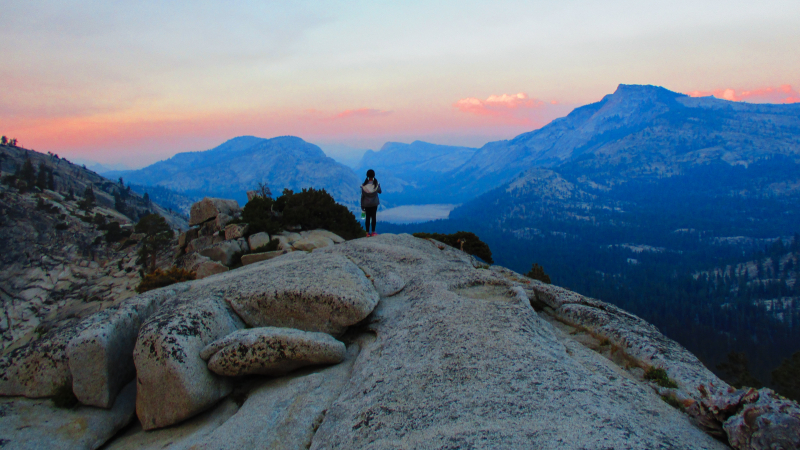 Summer snapshots
In other photographic news, we were delighted to have the chance to see some of the Yosemite shots captured by middle school students in the donor-supported Parks in Focus program this summer. Young adventurers from two Bay Area-based organizations — Real Options for City Kids and the Boys and Girls Clubs of the Peninsula — took the photos during their summer camping trips in the park, during which they hiked, learned about nature, practiced environmental stewardship, and used digital photography to connect with their surroundings.
This year, in addition to exploring in and around Yosemite Valley, the Parks in Focus students headed up to the park's high country to check out flora, fauna and scenery at places such as Olmsted Point and Tuolumne Meadows. Head to Flickr to see some of the top shots taken by (and of) Parks in Focus participants this summer.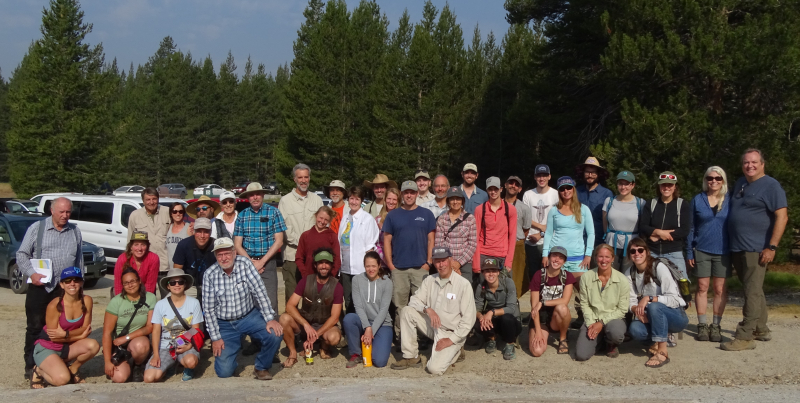 Yosemite Butterfly Count
Results from the eighth annual Yosemite Butterfly Count (held at the end of July) were released last month. Here's a quick numerical recap of the event, which brought together dozens of lepidopteran enthusiasts and experts for a day of learning about and looking for butterflies:
41: Number of participants in 2018 count
5,000 feet: Elevation range of the search area (6,400 feet – 11,000 feet)
1,504: Number of individual butterflies counted
58: Number species identified (since the event started in 2011, counters have found more than 90 species)
24%: Percentage of butterflies counted that were California tortoiseshells (an unusually high percentage)
24: Number of species detected in 2017 not seen in 2018
Read more about butterfly research in Yosemite on our blog, and stay tuned for news about next year's count, which is scheduled for July 29, 2019.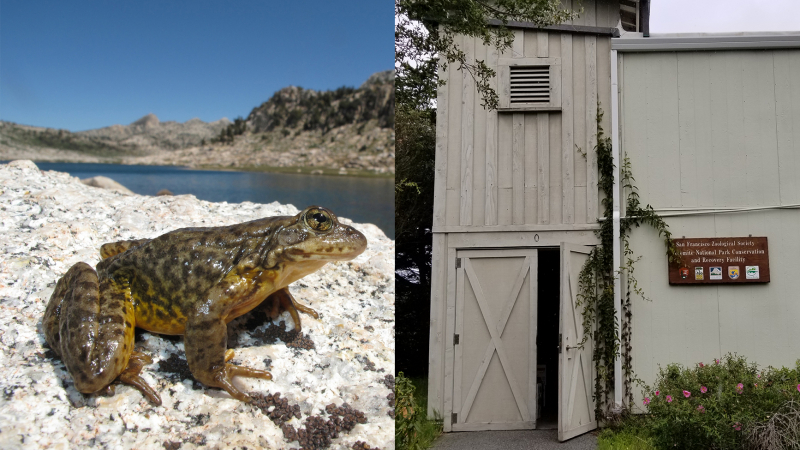 Saving a Sierra species
For several years, our donors have funded efforts to study and restore Yosemite's population of endangered Sierra Nevada yellow-legged frogs, which were once abundant in the park's high mountain lakes. Park biologists have used environmental DNA research and careful relocations to help the struggling species rebound.  In August, Yosemite experts helped transfer 100 yellow-legged frog tadpoles to a special facility at the San Francisco Zoo, where the animals will remain for up to two years before being released back into the wild in the park's high country. Rearing the frogs at the zoo facility, which opened with Conservancy support in 2016, gives them a strong chance at survival. (Read our recent blog post about another amphibian benefiting from the zoo-park partnership: California red-legged frogs.)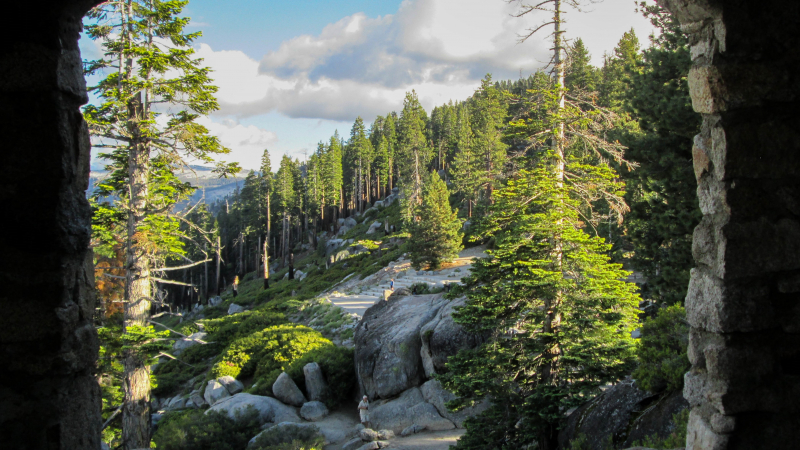 Happy birthday (x 2)!
On August 4, we marked the Conservancy's 95th anniversary of partnership with the park. Our organization's roots stretch back to the early 1920s, when the Yosemite Museum Association was established to help manage funds for construction of the Yosemite Museum. Read our birthday post to learn more about our history and how park supporters have made a difference in Yosemite for decades!
A few weeks later, on August 25, the National Park Service celebrated its 102nd birthday, and encouraged park fans to try "something new for 102." Need some ideas for new places to explore in Yosemite? Check out our posts about places restored with support from donors, exploring the park after dark, and staff picks for winter activities; take a look at our upcoming Outdoor Adventure, art and theater programs; or connect with our team to plan your own Custom Adventure.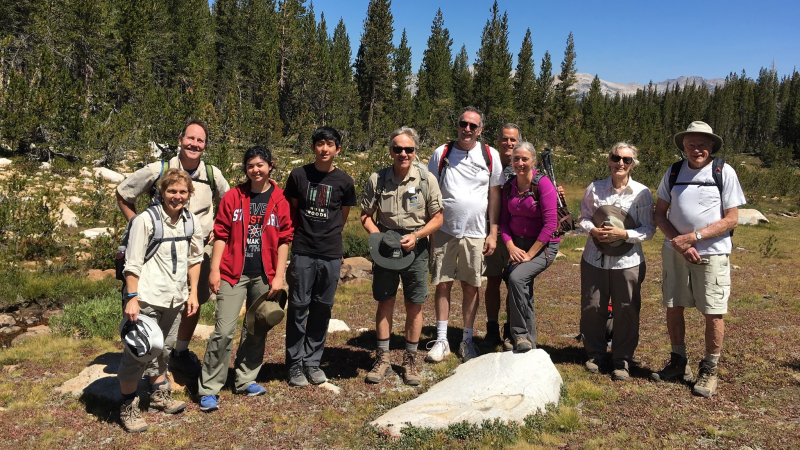 Summer celebration
In the middle of the month, we welcomed members of the Conservancy's John Muir Heritage Society to Tuolumne Meadows for a beautiful summer weekend of hiking, dining and celebrating. The John Muir Heritage Society is a group of passionate Yosemite supporters who make leadership-level gifts to support the park. Explore our website to learn about other ways you can get involved and give back to Yosemite, and how your support makes a difference for the park.
That same weekend, officials announced full containment of the Ferguson Fire, which began in the Sierra National Forest west of Yosemite on Friday, July 13, grew to 96,901 acres, and was fully contained on the evening of Saturday, August 18. Areas of the park that were closed during the fire, including Yosemite Valley, Wawona, Hetch Hetchy and Glacier Point Road, all reopened by the end of August. We're enormously grateful to the thousands of firefighters and other personnel who worked together to contain the blaze and communicate key information about the incident.
Coming up on our calendars: Our art and theater seasons wrap up the end of October — but there's plenty to see and do before then! This autumn, take a watercolor, acrylic or science illustration workshop based at Happy Isles, and catch evening shows about John Muir and Florence Hutchings, Search and Rescue, and living in balance with nature. And, of course, our naturalist-led adventures continue all year, with upcoming outings including Half Dome hikes, basket-weaving workshops, and more.
Main image: A Sierra sunset and wildflowers captured by 2018 Parks in Focus participant Isaac (age 13). Photo courtesy of the Udall Foundation.