Want to know more about some of the unique Yosemite experiences the Conservancy has to offer? Look no further: Yosemite Conservancy's guided experiences guarantee a good time in the park. Whether you are looking for an interesting art class to attend while you're already in the park, or if you want to spend a few nights hiking and learning under the stars, we have unique Yosemite experiences for everyone. Let us do the heavy lifting, so you can focus on taking photos and making memories!
In 2023, we offer plenty of new and exciting opportunities to experience Yosemite in a unique way. Check out the featured programs below or explore our Outdoor Adventures and Art Classes, Workshops, and Retreats online for more ideas, and remember: Wherever and whenever you make art, we hope you have fun and enjoy the process … and if you want to share your park-themed creations with us, use the hashtag #HappyIslesArt on social media to show us what you come up with!
Deepen your connection to Yosemite with an interactive workshop that combines watercolor and ink. Accomplished artist and environmental scientist Qinqin Liu leads this four-hour class, where you'll work with watercolor paints and Chinese ink to learn the basics of artistic design. You'll learn how to mix, adjust, and apply different colors, as well as how to use light and dark values to add depth or create focal points. Whether you're a novice or an experienced artist, you'll find inspiration and fresh perspectives in this fun summer class that runs daily from July 3-7.
In this four-hour acrylic painting class with artist Jeff Hemming, students will study different features of the Yosemite landscape. They will consider colors, textures, and composition while learning the basics of painting on location with acrylic paints. Jeff will share his love of Yosemite and provide tips and tricks for creating a successful composition. At the end of the class, students will have an original acrylic painting and a closer connection to Yosemite. This class runs daily from June 26-30.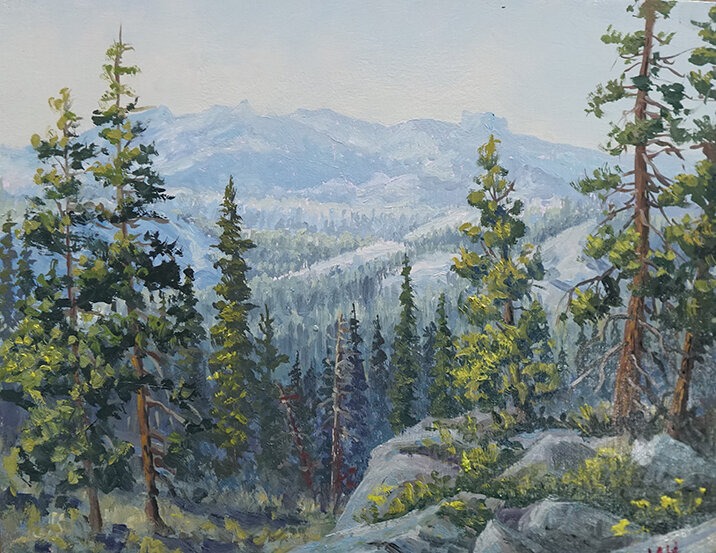 Forest Bathing with Dan Webster: Two Unique Yosemite Experiences!
Experience Yosemite's beauty while connecting with the environment during two days of Forest Bathing in Yosemite's majestic forests and meadows. Forest Bathing does not involve literal bathing, but rather immersing yourself in nature's peace by mindfully tuning in to your senses and slowing down amid the awe-inspiring beauty of Yosemite.
Instructor is Dan Webster, an experienced naturalist and ANFT (Association for Nature and Forest Therapy) certified Forest Therapy guide. Dan joyfully facilitates safe, gentle walks by offering 'invitations' that allow participants to experience sensory opening activities that are at once unique and also shared within a supportive community environment. Join us for Yosemite Rx: Forest Bathing on July 2-3 or Yosemite Rx: The Healing Power of Forest Bathing and Yoga with guest instructors from Balanced Rock Yoga, July 29-30 to participate.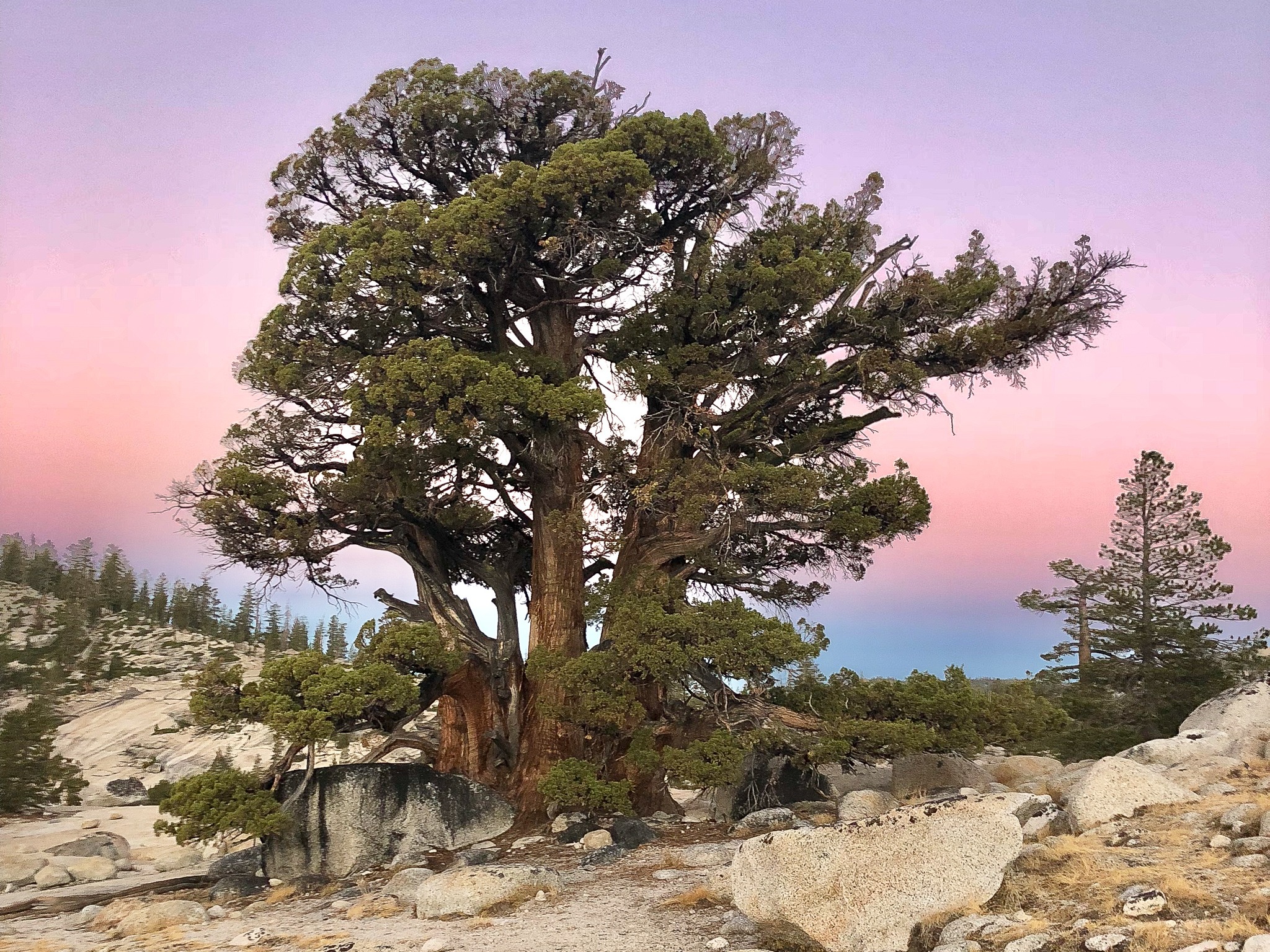 Join us for a casual backcountry camping with this unique Yosemite experience and get try alpine backpacking! On this three-day adventure, we will follow Yosemite Creek towards Yosemite Valley and travel through history. You will learn about an ancient trail that California Tribes have used for thousands of years, a trail miners followed toward their dreams, and a trail where tourists first experienced the wilderness – and where memories are still made.
Your naturalist guide, Brian Shoor, will share the extensive cultural history of this area, as you trek up the Yosemite Creek and pitch a tent in the Yosemite's wilderness. Throughout this unique Yosemite experience, you'll learn about the unique Yosemite experiences of previous generations. You'll spend the next few days exploring the area and immersing yourself in Brian's extraordinary tales – striking the perfect balance of human history and natural beauty. Join Brian on July 13-15!