A monthly recap of what we saw, heard and did in the park. Here's what happened in January …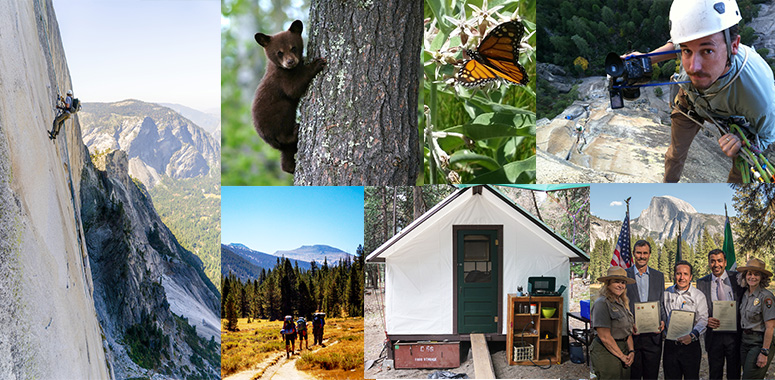 At the Conservancy, a new year means new grants! For 2017, with support from our generous donors, we're funding 34 grants to the National Park Service for trail work, scientific research, restoration projects, youth programs and more.
Got a minute? Check out the all our current grants.
---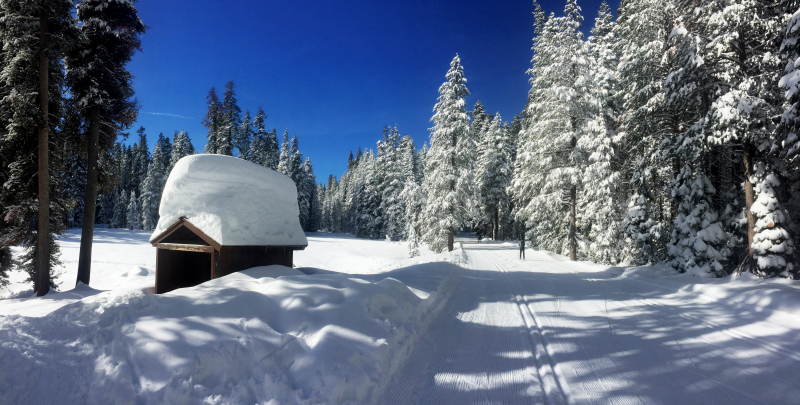 As snow piled up, we put together a list of staff picks for savoring winter in the park, featuring favorite activities such as skiing, snowshoeing, ice skating and, of course, cozying up with a mug of hot chocolate.
Inclement weather interrupted the first of our 2017 Outdoor Adventures, but we're looking forward to a full, fun year of scheduled and custom trips.
---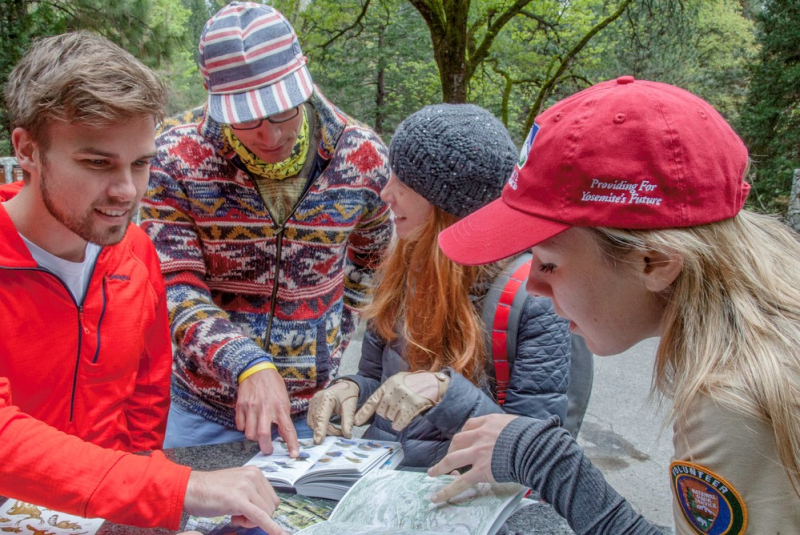 While Punxsutawney Phil predicted six more weeks of winter on February 2, our calendars reminded us that spring isn't that far off — so we opened up applications for our seasonal Visitor Information Assistant volunteer program.
These critical volunteers spend a month in the park sharing their Yosemite know-how with visitors. Want to apply for one of our spring or summer positions? Apply here.
---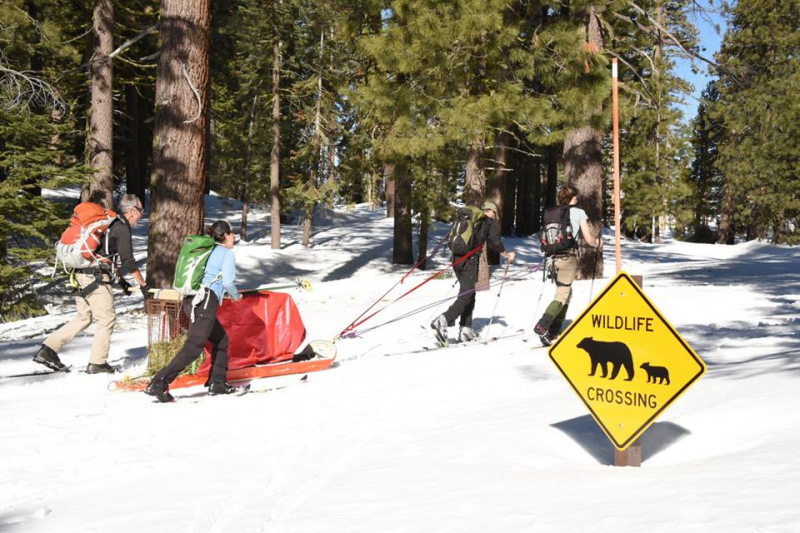 At the end of January, two from our crew were given an incredible opportunity to help a Yosemite team return a trio of orphaned bear cubs to the wild. The three young bears, who lost their mother when a car struck and killed her on Tioga Road last July,  spent several months at a Lake Tahoe Wildlife Care, Inc. facility.
Now, after much careful planning and a morning of hushed, heart-pounding skiing, the cubs are back in the park, hibernating in a den for the rest of the winter. Thanks to three GPS collars funded by our donors, Yosemite's bear experts will be able to monitor the cubs as they emerge and explore their wild home.
You don't have to be on the wildlife team to help keep the cubs (and other Yosemite animals) safe: Each of us can play a part by sticking to the speed limit, storing food safely, and observing from a distance.
---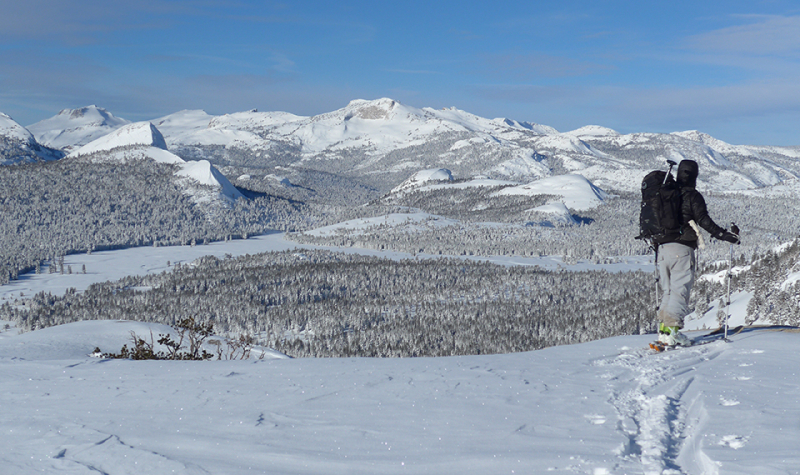 Wild winter weather stormed through the park in January, bringing frazil ice, flooding, and feet upon feet of snow.
We kept an eye on the dynamic conditions from our El Portal office (and on our webcams), and eagerly anticipated weekly updates from Yosemite's winter rangers about conditions in Tuolumne Meadows, where more than 17 feet of snow fell during the month.
---
On a more personal note, our team members … planned a wedding; got creative after getting snowed out of home; stayed active by swimming, running, hiking, biking and skiing; studied new languages; fractured a humerus (but stayed in good humor); and traveled to Hawaii, the Philippines and Tanzania (Olotumi, our Valley Complex Supervisor, made that latter journey — he returns to his Masaai village in the Ngorongoro Conservation Area each year to lead a Mt. Kilimanjaro trek and safari).
---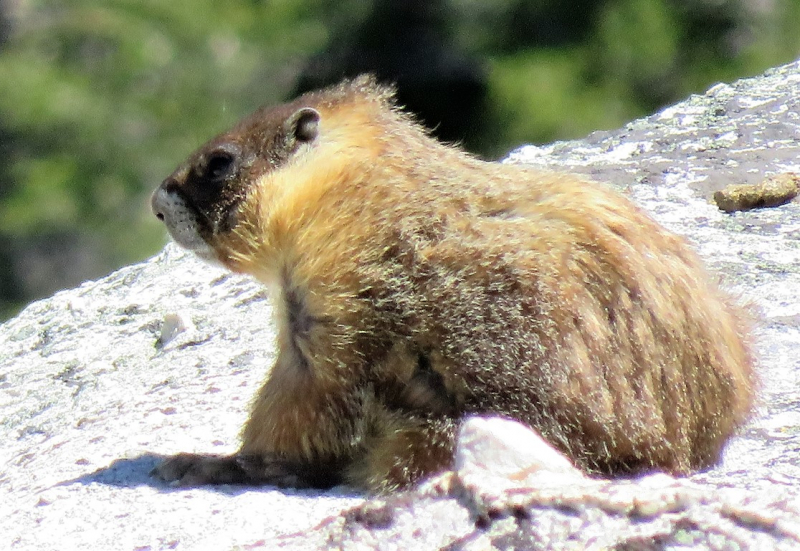 We started February by celebrating à la our neighbors to the (far) north: Marmot Day has been an official holiday in Alaska since 2009; there aren't any groundhogs in Yosemite, so we decided to follow that lead and honor the whole Marmota genus on February 2. We gave a special nod to the park's yellow-bellied marmots, the large ground squirrels often spotted basking on rocks or moseying through meadows in the Sierra high country.
Coming up on our calendars: Day hikes in the Valley, new Dine and Discover programs to sate your hunger for naturalist knowledge (and for an al fresco buffet meal), and a fresh season of art in the park. For now, we'll embrace that East Coast Marmota monax's forecast of a long winter … but pretty soon we'll be ready for warmer weather and wildflowers, and all the outdoor activities that spring brings.
See you in the park, and thanks for reading!