There are countless reasons to be thankful for Yosemite. The park's 750,000 acres offer places to feel small next to big trees and bigger waterfalls, to immerse in the sounds of songbirds, to gaze at constellations speckling dark skies, to dream, to learn about the species that share our planet, to see nature's power at work. In Yosemite, you can be content to "sit in the shade on a fine day and look upon verdure," as Jane Austen once wrote — and, to borrow a phrase from John Muir, you can be in the world, rather than merely on it.
Every moment we get to spend in Yosemite, we're grateful for the opportunity to help preserve such an inspiring place, and we're thankful for everyone who takes action to take care of Yosemite, so future generations can experience this place, too.
We're thankful to our volunteers, who spent more than 14,600 hours helping visitors and restoration crews in 2017. We're thankful to our naturalist guides, art instructors and theater performers, who share their expertise on the trails, in creative classes and on stage, and to the people who support the park by participating in our programs. And we're thankful to our generous donors, whose gifts have helped fund hundreds of grants in Yosemite over the years, including more than 30 in 2017. Thanks to that support this year…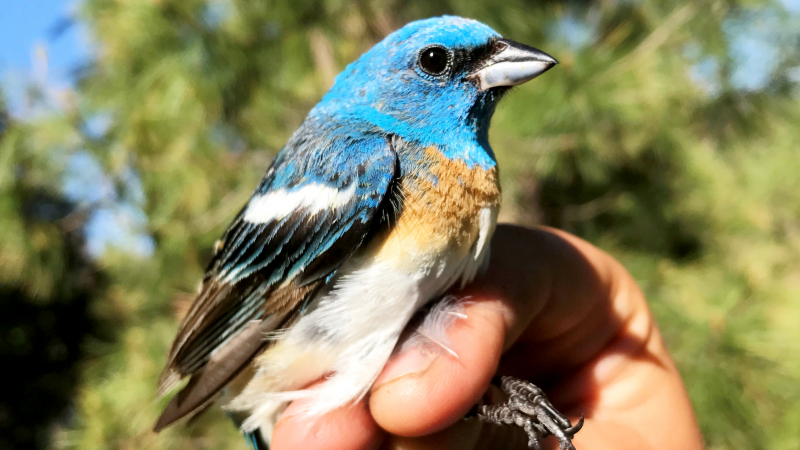 Yosemite's songbird science program, which includes the longest-running MAPS (Monitoring Avian Productivity and Survivorship) bird-banding stations in the national park system, had a successful 28th season. Scientists and volunteers collected data on at least 65 bird species at seven meadow-based research stations, including a new site in Ackerson Meadow.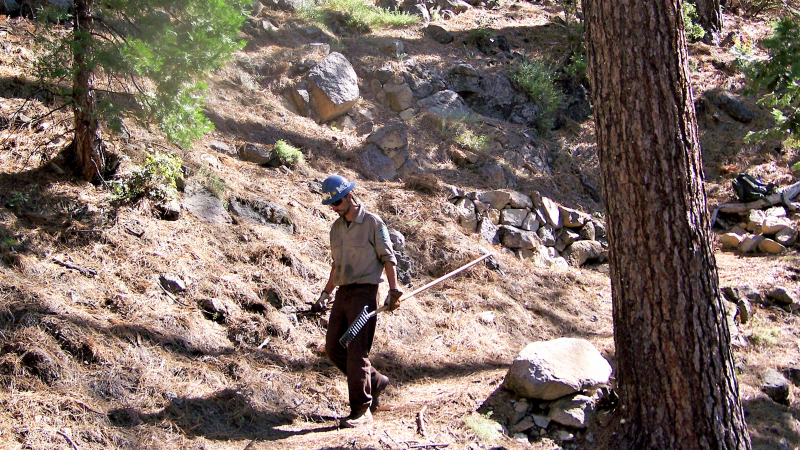 Young stewards in their teens and 20s spent a season with the California Conservation Corps in Yosemite, where they helped improve dozens of miles of trails in the Valley, around Hetch Hetchy, and in the backcountry.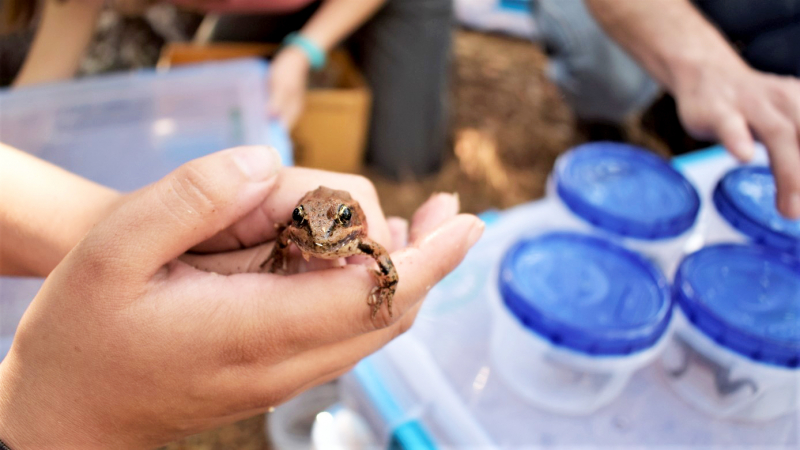 Vulnerable amphibians and reptiles continued their comeback in the park, as scientists released additional California red-legged frogs and western pond turtles in the Valley, while also studying their habitat preferences and potential predators.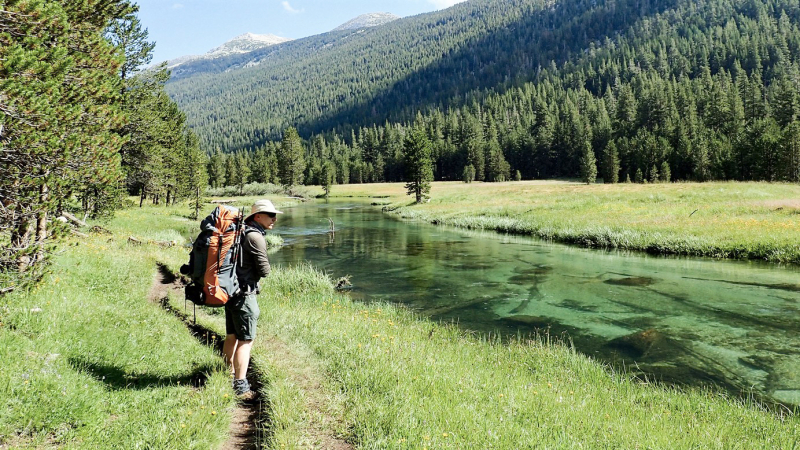 A critical meadow ecosystem is rebounding in Lyell Canyon, a popular hiking destination for day hikers and backpackers, where crews continued to reroute rutted sections of the John Muir Trail and restore the surrounding wetland habitat. In recent years, they've moved more than 2,400 feet of the trail to drier ground.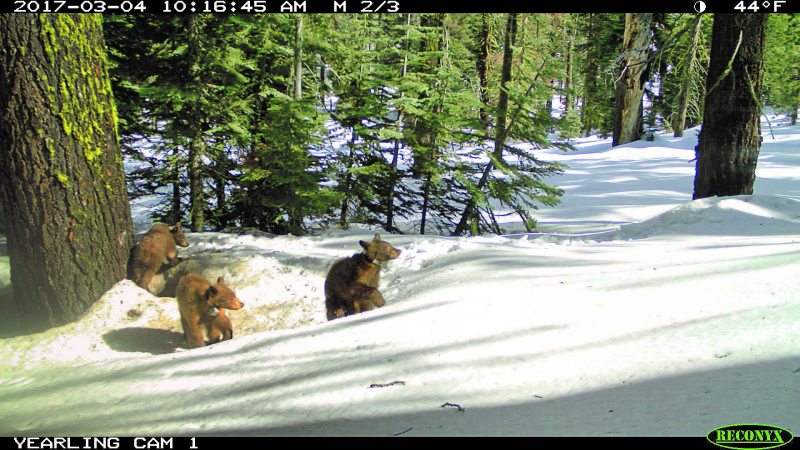 After being orphaned when a car struck their mother on Tioga Road in 2016, three yearling bears returned to the wild in Yosemite. Staff and volunteers skied the trio to a winter den, and wildlife managers used GPS to monitor the young bears as they emerged and explored their habitat.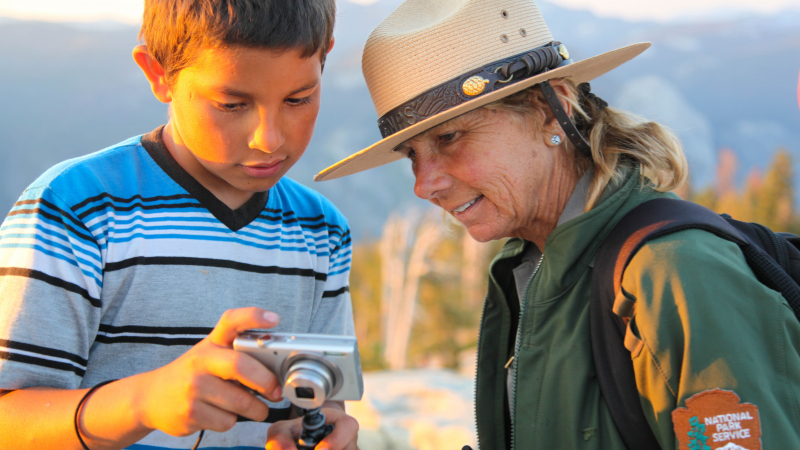 Thousands of young people, from junior rangers to college interns, connected with the natural world through Youth in Yosemite Programs. Participants in one of those programs, Parks in Focus, explored Yosemite through digital photography and stewardship projects during summer trips to the park.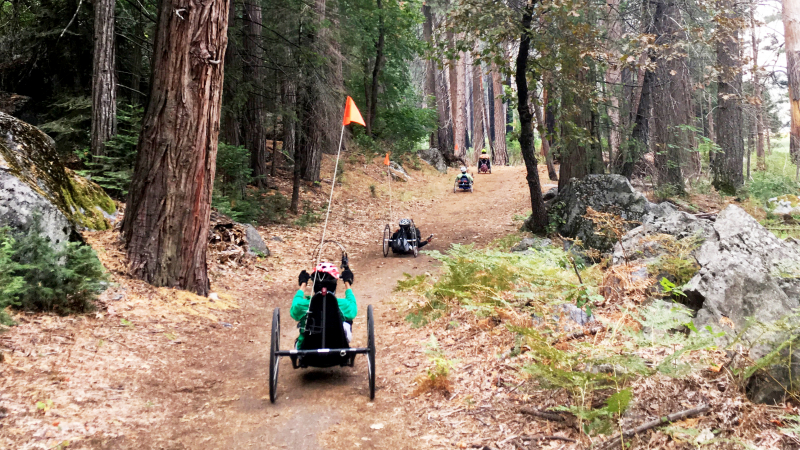 Ten wheelchair athletes spend five days adventuring in the park with the inaugural No Limits Yosemite program. Participants explored trails and rock walls, enjoyed presentations from park rangers, watched the sunrise while cycling through the Valley, and more.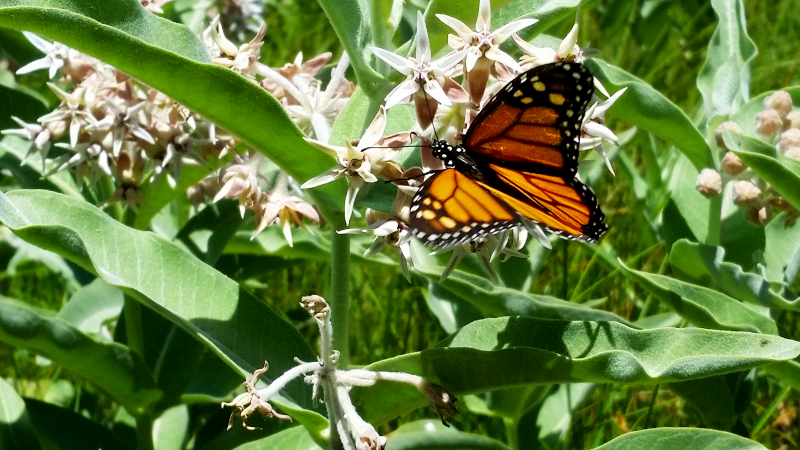 Butterflies, bees, birds and other pollinators are benefiting from healthier habitat in Yosemite Valley, thanks to hundreds of newly sown native plants. In addition to augmenting populations of milkweed and other pollinator-friendly plants, crews removed invasive flora.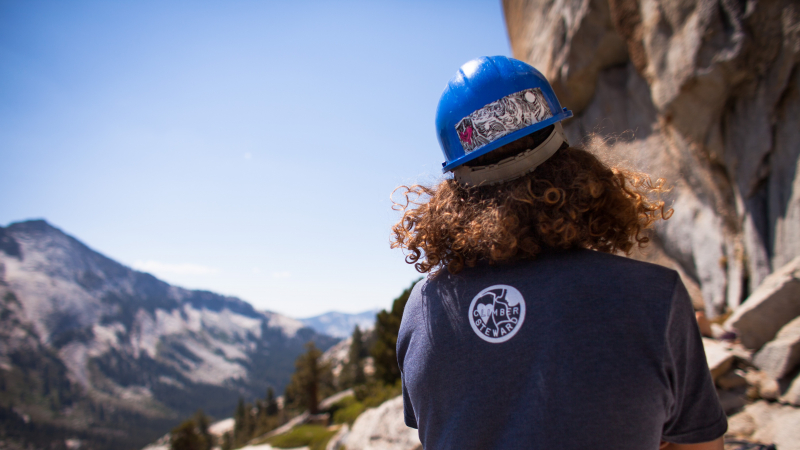 The 2017 Yosemite Climber Stewards promoted environmental stewardship and safety on and off the park's granite walls, through weekly "Climber Coffee" gatherings, the popular Ask a Climber program, approach trail restoration projects, and more.
Those are just a few of the many ways your support has benefited the park so far in 2017. We'll share more highlights as the year draws to a close — and in the meantime, from all of us at the Conservancy, thank you for making a difference in Yosemite!