Snow is still piled up in the high country, but according to our calendars, it's officially spring. In Yosemite, that means flowing falls, bright bursts of green, and warmer weather — in other words, the perfect conditions for outdoor art.
Our 2017 Art Center season kicks off this month with open studio sessions and our first expert-led class of the year: Atmospheric Watercolor, taught by award-winning painter Frank Eber.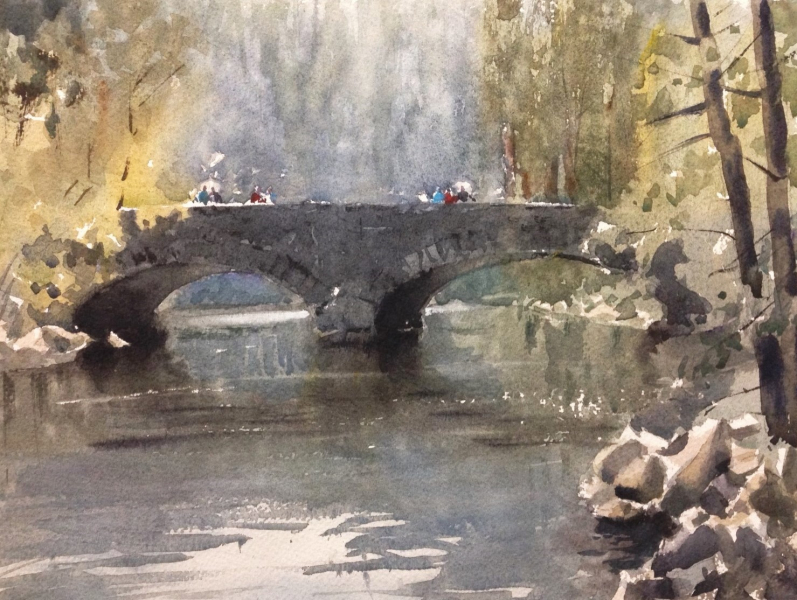 Frank grew up in Europe and has traveled (and painted) all over that continent. Today, he lives in California, regularly serves as a teacher and juror, and is a member of the American Watercolor Society, National Watercolor Society, Transparent Watercolor Society of America, and California Art Club. And, of course, he paints!
This spring marks Frank's fifth year as one of our volunteer art instructors in Yosemite Valley, where he draws on his extensive experience to teach plein air (outdoor) watercolor classes. He brings students to easily accessible parts of the park that might seem ordinary at first glance, but enchant when you pause to study the interplay of light and shadow.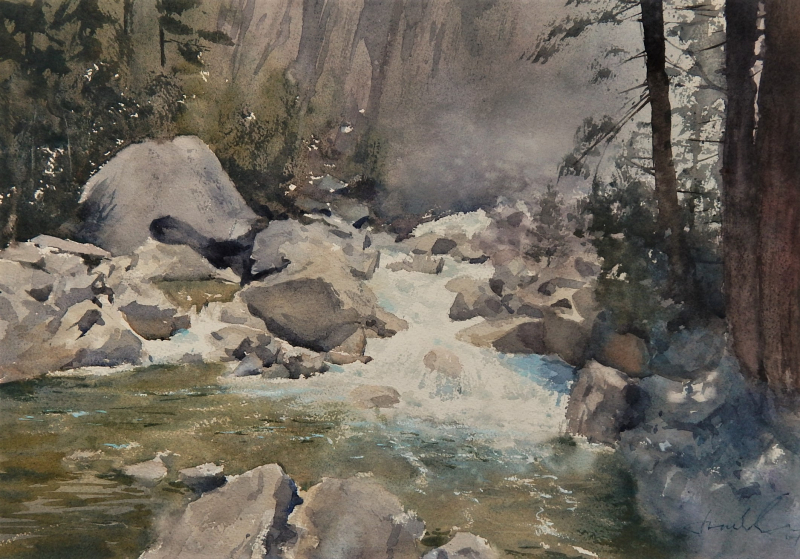 No matter their experience level — beginner, pro, or somewhere in between — Frank helps his Yosemite students look beyond what they see on the surface of the landscape. Here's an excerpt from his artist statement:
Painting ​should go deeper than copying nature as it is. It should be a personal response and a characterization of what is before us and in harmony with it. I try to understand a scene, but not intellectually. I can paint it how it is, that's ea​sy.​ The interpretation of the thing that's underneath–what gives it life–I'd like to find. The energy that makes it. In essence I am trying to paint what cannot be painted.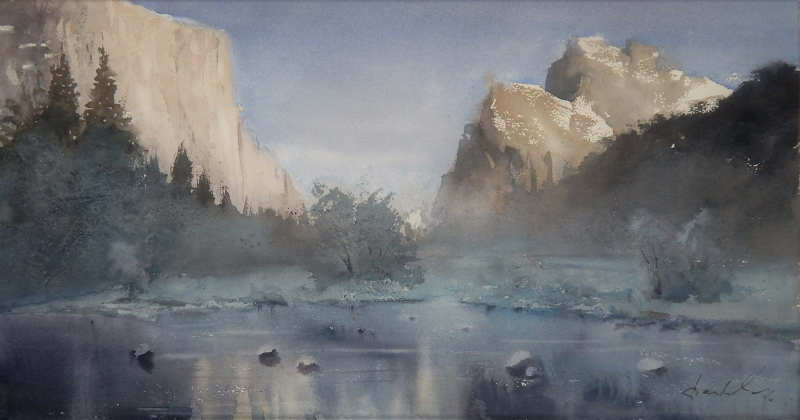 That approach comes to life in Frank's paintings of the Valley. He captures the shapes of granite domes, waterfalls and trees in simple brush strokes, creating pieces that pulse with natural energy. (For more on his view of art as an expressive medium, read his blog post on "breaking the rules.")
We asked Frank to share a few plein air painting tips for any artistically inclined readers. These could apply when you're taking an art class in the Valley, or whenever you feel like stretching your creative muscles outside.
Keep composition in mind (look for foreground, middle ground and background), but don't hunt for a "perfect" setting. Find something that speaks to you, and make it work.
Strive to capture the essence of the scene, not the details.
Keep your palette and easel in the same light (not one in the shade and one in the sun).
Relax and enjoy your experience. Don't worry about the outcome. Just paint.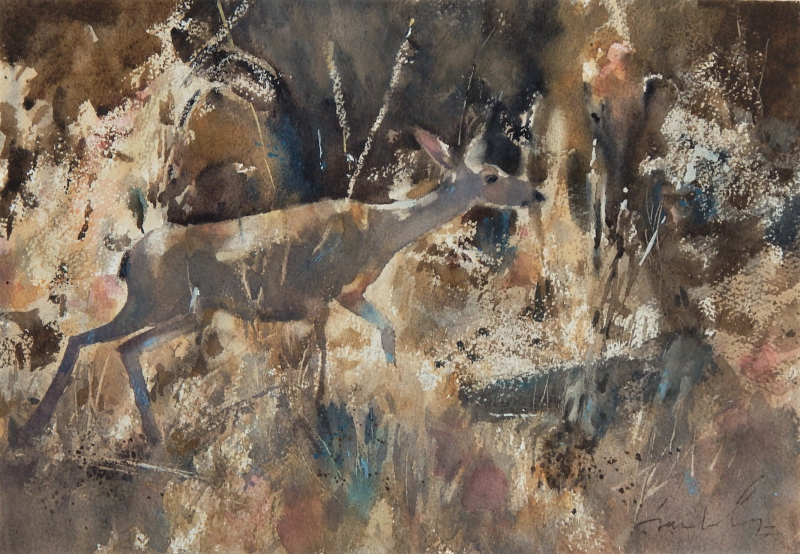 You can find Frank's work at Ambleside Gallery and California Watercolor, on his website, and at the Yosemite Art Center during his class next week (March 27-April 1).
Frank is the first of more than 30 artists who are donating their time to teach at the Art Center this year. Each week of our 2017 art season brings a new instructor — and a new opportunity to paint, sketch, block-print, dye or mosaic your own take-home masterpiece. Take a look at the schedule and sign up online!
Main image: Last Light on the Cathedral (2016) by Frank Eber