Towering granite, lush green meadows, sparkling lakes … Yosemite is a utopia for the artistically inclined. Whether you're a seasoned pro, an occasional doodler or a total artistic novice, you're bound to find inspiration for a sketch or painting when you visit the park.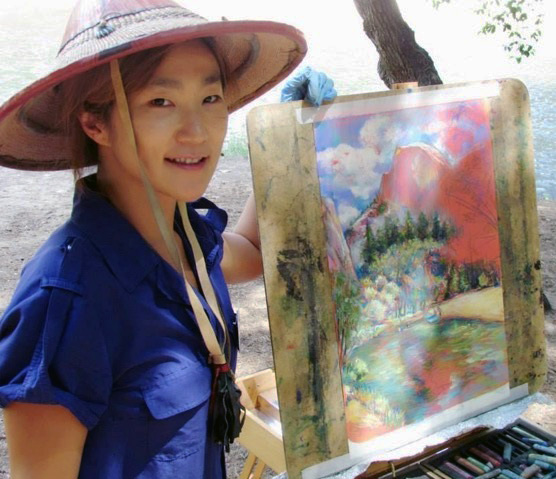 Eager to put pencil (or paintbrush, or pastel stick) to paper and capture your view of the park? Head to the Yosemite Art Center to join one of our guest artists for a workshop in the Valley! Most classes are held outside (weather permitting, of course), and give you the chance to learn from an expert while creating your Yosemite masterpiece.
Today, we're introducing you to one of our longtime workshop leaders, Tsungwei Moo (Molly), a San Francisco-based artist born in Taiwan. Molly works in many mediums, has traveled all over the globe, and is a keen observer of the natural world.
In Yosemite, where she led her first Art Center class in 2012, Molly teaches pastel drawing. Read our quick Q-and-A below to learn more about her path to art and the park!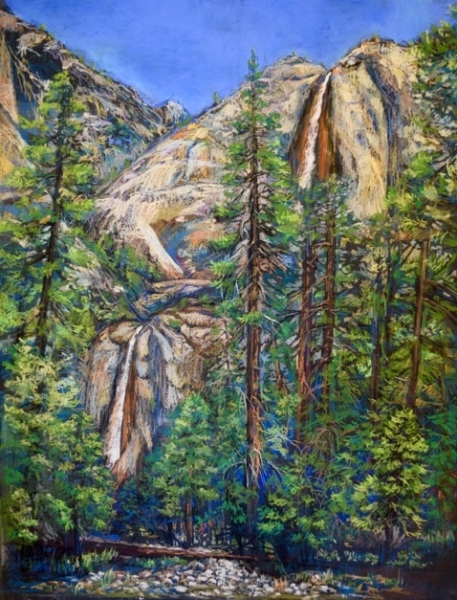 Q: How did you get started in the art world?
A: It was a children's picture book that made me the artist I am today. A book about three kittens playing between cans of paint. One kitten knocked over yellow. One knocked over red. The red and yellow became orange. Blue spilled into yellow and became green. I was suddenly fascinated with the magic of color. My lifelong passion for creativity was born.
I have studied and practiced fine art and design all my life. I worked in publishing and graphic production in my native Taiwan, and since immigrating to San Francisco, I have dedicated myself to the creation of fine art. I have produced a wide range of work in painting, pastels, ceramics and printmaking.
Q: Why do you love creating art in Yosemite?
A: Yosemite is a special place on this earth. I have traveled to many countries and seen many wonderful parts of the world, yet Yosemite is alive with a spirit and beauty that I have found nowhere else. It inspires me. It is my creative and spiritual home.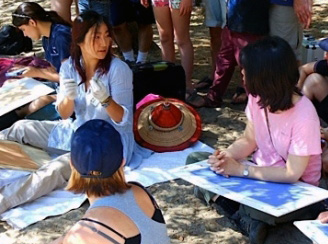 Q: What advice do you have for beginning plein air artists?
A: My advice would to be to simply enjoy creation. Don't worry about making mistakes or achieving perfection. Take your time and come close to nature. Look at the beautiful world as though you are seeing it for the first time. And practice, practice, practice.
Inspired to take Molly's advice and get close to nature? Take a look at our Yosemite art calendar and find a class that fits your schedule and interests. In addition to watercolor, acrylic, ink painting and silk-dyeing workshops, the Art Center offers drop-in crafts programs, plus classes for kids and teens.
Here's the best part about making art in the Valley: As with all of our Yosemite programs, proceeds from art workshops support the park, so you can get creative and give back. We hope to see you at the Art Center sometime!