With hundreds of miles of trails, Yosemite offers something for every adventurer, from gentle paths ending at famous viewpoints to strenuous treks leading up remote peaks and passes. Last month, we asked our social media fans to share their "Trail Tales" – photos and stories of the journeys they've taken on the park's trails. As we perused the dozens of submissions, we were transported to granite domes and alpine lakes, to the soaring summit of Clouds Rest and the deep calm of lupine-lined meadows, and to trails that teach you something new on every trek, no matter how many times you've traveled them.
Fans shared photos and memories of sunrises and sunsets; of first visits and favorite haunts; of special occasions (including the view above, which Danielle Hively captured on a birthday hike to Half Dome); and of days that might not be flagged on the calendar, but will forever stand out as truly exceptional. In several cases, the images and stories reminded us that short hikes can be just as memorable as long ones, especially if they lead to a peaceful painting spot by the South Fork Merced River, the base of thundering Yosemite Falls, or an overlook high above Yosemite Valley.
Thank you to everyone who shared "Trail Tales" with us! We selected and notified a random winner in late June, and are looking forward to sharing more photo contests in the coming months. In the meantime, scroll down to see just a sample of the many amazing shots that were submitted, and get inspired to hit the trails.
---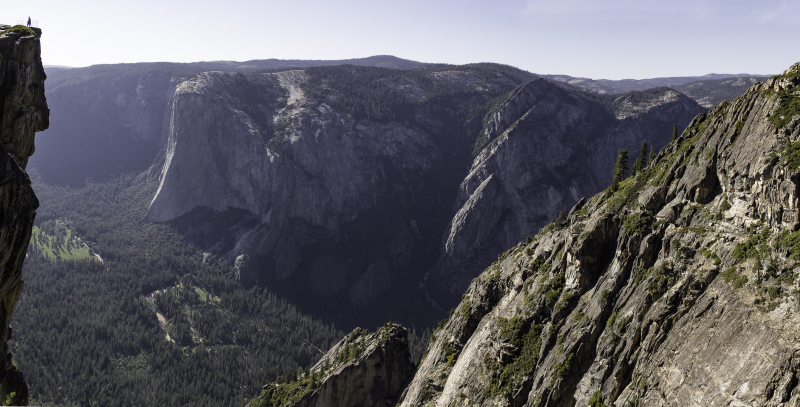 How to get here: Start from the Taft Point trailhead on Glacier Point Road, and hike just over a mile to the rim of Yosemite Valley. Look for deep fissures in the rock as you make your way toward the point, and give yourself plenty of time to enjoy the views of El Capitan and Yosemite Falls.
---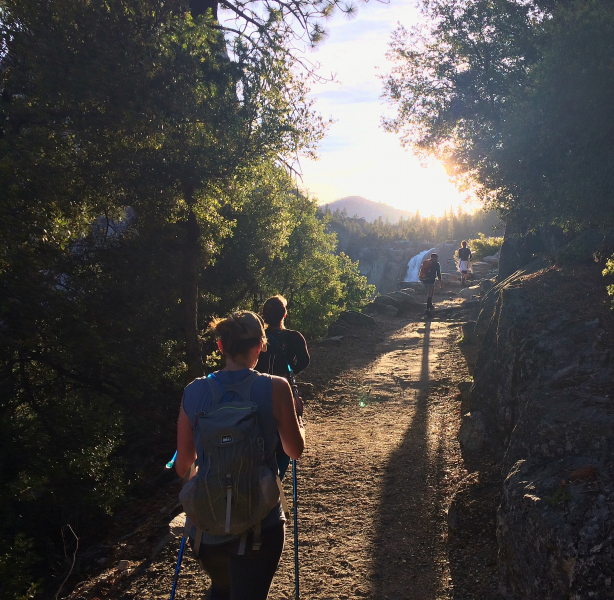 How to get here: You can reach the top of Nevada Fall via the Mist Trail (5.4 miles round-trip) or the John Muir Trail (8 miles round-trip). Both trails start from Happy Isles: The Mist Trail follows a steep route adjacent to Vernal and Nevada falls, while the JMT takes a longer but less steep approach through the trees. (For a downhill-heavy hike, follow the Panorama Trail, which intersects with the John Muir and Mist trails as it descends from Glacier Point to the Valley floor.)
---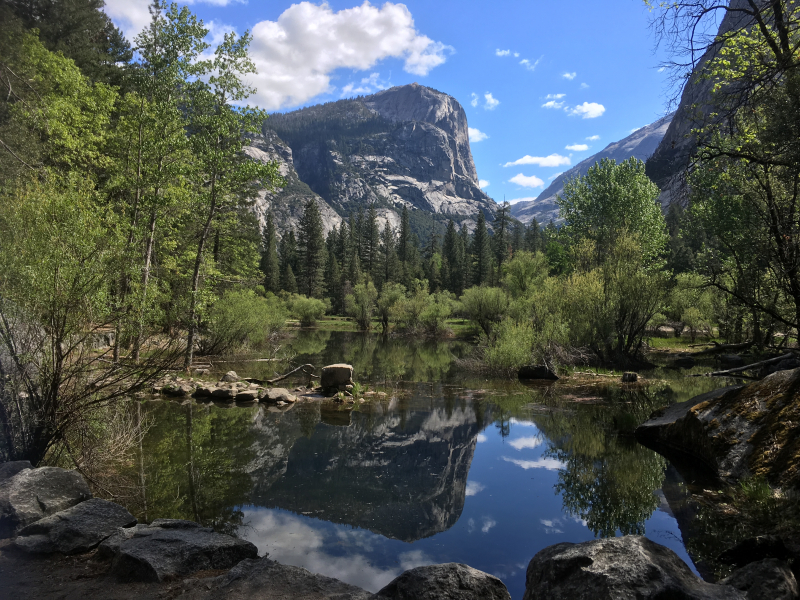 </center
How to get here: Take the free Yosemite Valley shuttle to stop #17. Follow the service road for a mile – at the end of the paved section, depending on the time of year, you'll find a clear pool (Mirror Lake) reflecting Mount Watkins, or the seasonally dry "Mirror Meadow." If you're up for a longer hike, follow the loop trail along Tenaya Creek.
---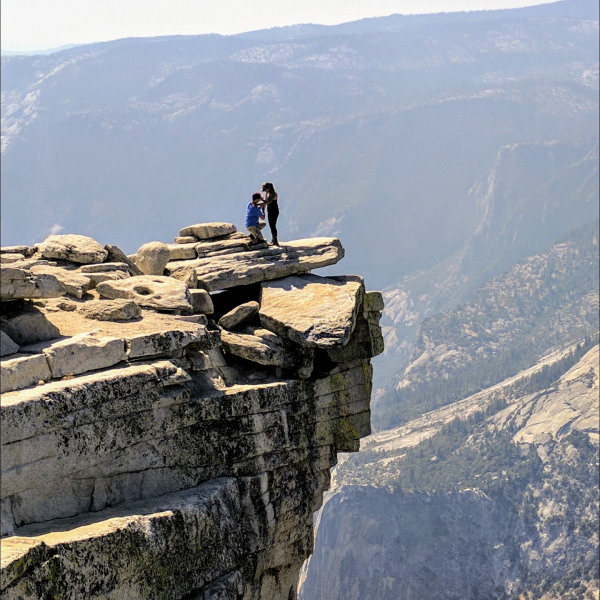 How to get here: Plan ahead and prepare! There are numerous ways to reach the top of Half Dome: You could tackle the 14- or 16-mile round-trip day hike from Yosemite Valley, via the Mist or John Muir trails; add on several miles (and a Clouds Rest summit) by embarking on a point-to-point trek from Tenaya Lake; or backpack into Little Yosemite Valley and camp the night before you summit.
No matter which route you choose, make sure you're physically ready (all options are very strenuous), watch the weather (storms can roll in quickly), and be sure to get your permits, which are required for ascending the cables and camping in wilderness areas.
---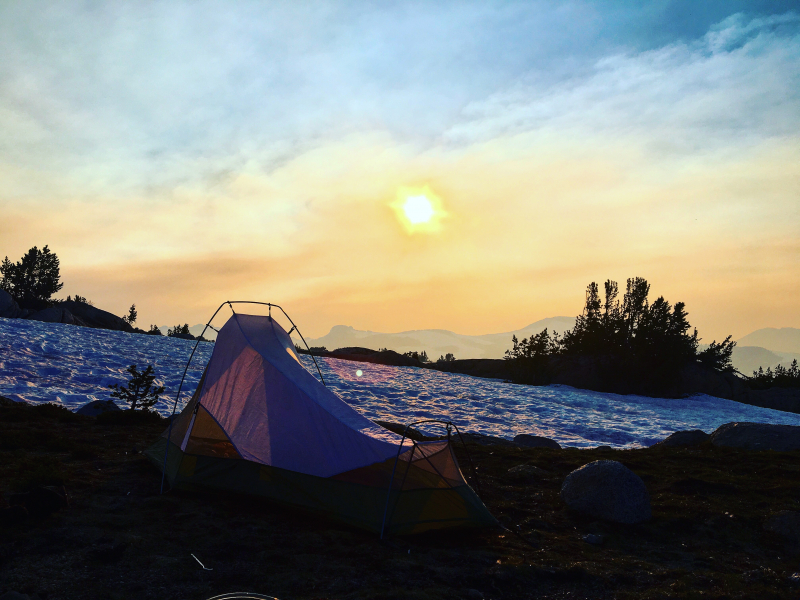 How to get here: From Tuolumne Meadows, follow the John Muir Trail about 5 miles into Lyell Canyon, head south along Ireland Creek past Potter Point, then west to Evelyn Lake (~ 11.5 miles one way). For a slightly shorter hike, venture along Rafferty Creek and over Tuolumne Pass toward the Vogelsang High Sierra Camp, then veer sharply northeast past Fletcher Lake to Evelyn (~10 miles one way).
---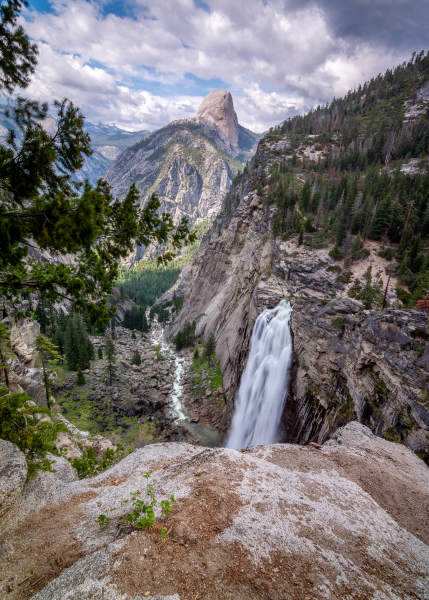 How to get here: Start at Glacier Point and descend to Yosemite Valley on the Panorama Trail (an 8.5-mile one-way route that, as the name implies, offers sweeping views), catching views of Illilouette Fall, Nevada Fall and Vernal Fall along the way. If you want to log some uphill miles (and not worry about the logistics of a one-way adventure), start your day by ascending the switchbacks on the (4.8-mile) Four Mile Trail, which will bring you from the Valley floor to the Panorama Trailhead.
---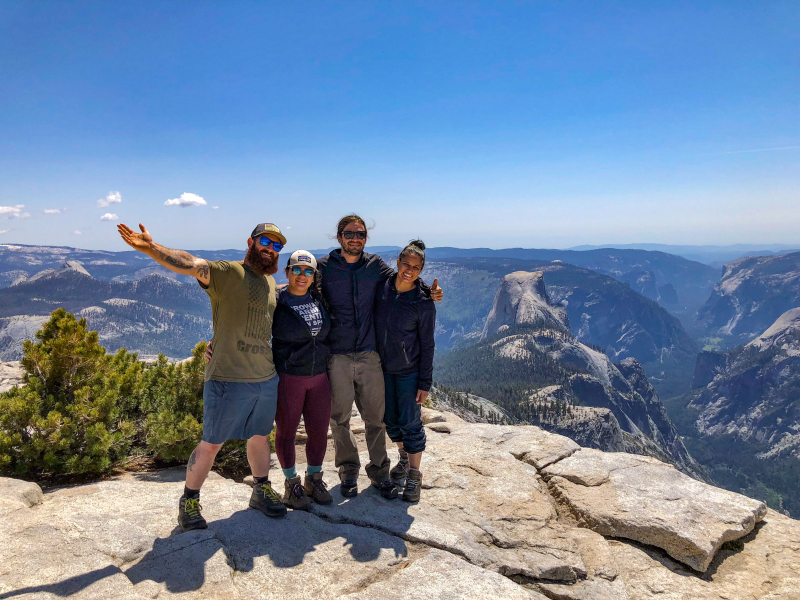 How to get here: Make your way to the Sunrise Trailhead (at the west end of Tenaya Lake) and hike ~7 miles through meadows, forests and rocky slopes to the sharp granite ridge of Clouds Rest, where, barring abundant clouds resting, you'll be able to take in one of Yosemite's most striking 360-degree views. For an alternate route, follow photographer Richard's lead and camp in Little Yosemite Valley the night before you summit; for a longer hike, take on the 20-mile round-trip trek from Happy Isles.
---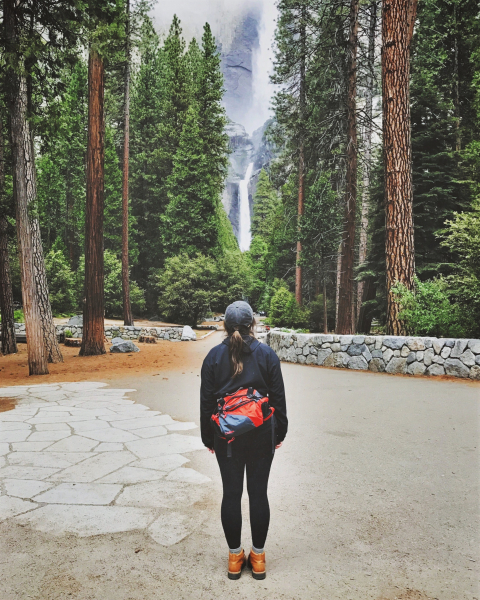 How to get here: At 1 mile round-trip, this is one of the shortest hikes on our list, but there's certainly no shortage of jaw-dropping scenery! From shuttle stop #6 in Yosemite Valley, meander along the paved loop trail, taking your time to check out the educational exhibits, which include a bronze scale model of Yosemite Falls and surrounding terrain. As you approach the viewing area and footbridge at the far end of the trail, gaze up at the 2,425-foot cascade, made up of three sections (Lower Yosemite Fall, the middle cascades, and Upper Yosemite Fall) that combine into one of the world's tallest waterfalls.
(The approach to Lower Yosemite Fall was restored in the mid-2000s, through a project supported by our donors. Read about that project, and other notable restoration efforts, in our "Heart of the Park" post!)
---
How to get here: If you're starting within Yosemite, follow the John Muir Trail along the Tuolumne River through Lyell Canyon to Donohue Pass, which lies between Donohue Peak and Mount Lyell on the park's southeastern border (13 miles one way). You can also hike into Yosemite through this pass on the John Muir/Pacific Crest Trail, as Joe and his wife did on their anniversary adventure – once you pick your starting point, be sure to get a permit from the appropriate land agency if you'll be spending multiple days in the wilderness!
---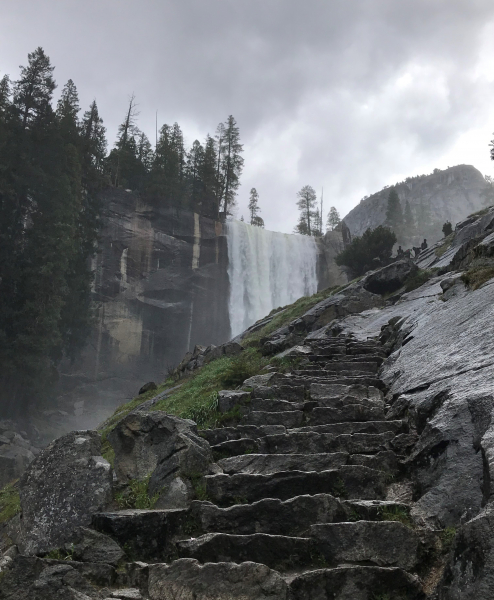 How to get here: Start from Happy Isles, in eastern Yosemite Valley, and hike … up. The Mist Trail gains 1,000 feet of elevation in just 1.5 miles, including the famous stone staircase that bring you to the top of Vernal Fall. As you pass through the fall's spray zone, keep an eye out for special water-loving plants that thrive in the damp habitat. On this and all Yosemite hikes, follow simple steps to ensure a safe hike: Bring plenty of water, take breaks when you need to, stick to the trail and stay behind guardrails.
---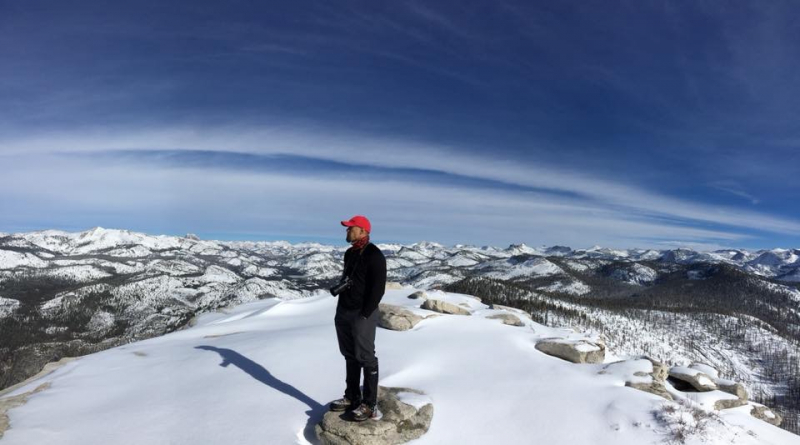 How to get here: See the Clouds Rest directions above … but remember that Tioga Road is usually closed in winter, so you'll likely need to start from Yosemite Valley. Throw in plenty of warm layers, pay close attention to weather and trail conditions, and be sure you know how to navigate snowy terrain. If you're not fully confident in your winter wilderness travel skills, hold off on this hike until late spring or summer.
---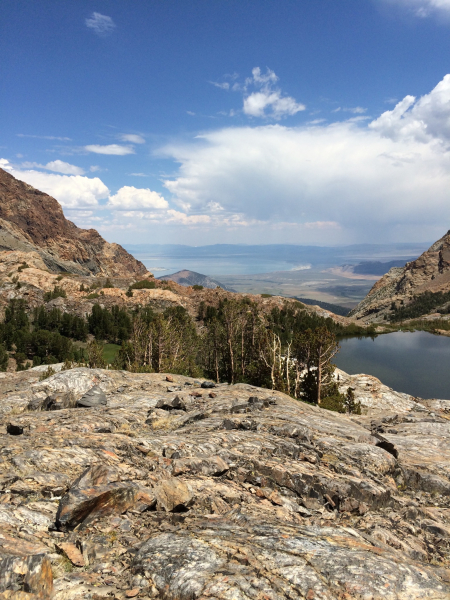 How to get here: From the trailhead on Tioga Road (about a mile west of the Tioga Pass Entrance), head southeast. You'll cross the Tuolumne River's Dana Fork, walk along Parker Pass Creek, and climb up to Mono Pass and its fittingly dubbed Summit Lake. From the pass, another mile of hiking will bring you outside the park to Upper and Lower Sardine Lakes, set amid a rocky, reddish landscape starkly different from the meadows, forests and glacier-polished granite that dominate much of Yosemite.
---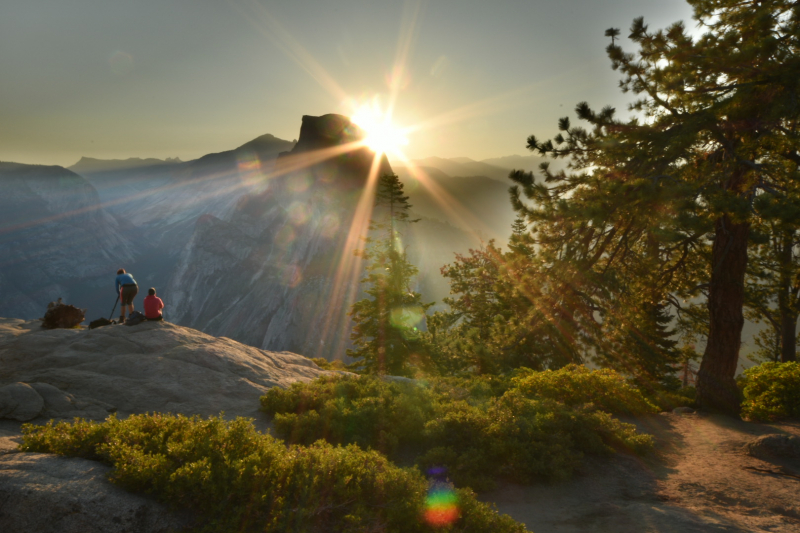 How to get here: Hike up from the Valley floor, via the Four Mile, Pohono or Panorama trails; follow the short (half-mile) path from the Glacier Point parking area to the overlook (one of several classic viewpoints restored with support from donors); or, in the winter, cover the 10.5 miles from the Yosemite Ski and Snowboard Area on skis or snowshoes!
---
Thanks again to everyone who participated in our "Trail Tales" contest! Be sure to follow us on social media (Facebook, Instagram and Twitter) to stay in the loop on future opportunities to win park prizes – and in the meantime, we always love seeing your Yosemite photos on Flickr.
Above: Hiking to Half Dome was "one of the most exhilarating and challenging hikes I've ever done in a day," photographer Danielle Hively wrote, and even after 12 hours and more than 50,000 steps, "it was my favorite birthday yet!"