Are you curious about climbing, but not ready to rope up?  Long-time climber and author Doug Robinson offers some insights into getting started. By learning to see, feel and think like a climber, you can dive into the experience without scaling a wall!
Start by exploring the core of climbing: rock. While climbers scale cliffs made of a range of different rock types, including sandstone and limestone, Yosemite Valley is known for superb glacier-carved granite, the coarse igneous rock you see in El Capitan and Half Dome.
Yosemite climbers spend hours — sometimes days — face-to-face with granite. The next time you're in the Valley, find a small granite cliff or boulder. Look for bumps and cracks, natural holds for hands and feet. Feel the friction between the rock and your skin. That resistance allows climbers to grip the wall with bare hands and rubber-soled shoes.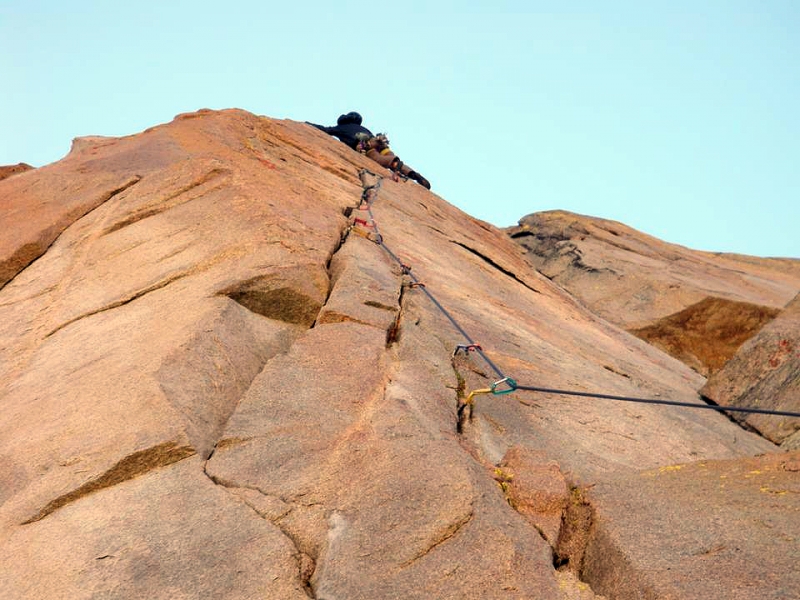 Now you have a feel for the granite, but what happens when you rope up and leave the ground? Climbing is at once deeply personal, demanding intense focus on the rock under your hands, and powerfully communal, as you place your trust in your partner and a sturdy rope.
Try it for yourself! Keep your feet on the ground and belay for a climbing-confident partner. That means you'll be holding the rope, controlling the tension as your partner inches upward. Feel the power of the simple technology that allows you to create slack or stop a slip. While you're at the base of the cliff, practice placing "clean climbing" anchors, which can be easily removed without damaging the rock.
Once you're familiar with the basics, step back and spend some time watching experts in action. From El Capitan Meadow, you can see climbers tackling some of the more than 60 routes up the granite monolith, which was first ascended by Warren Harding in 1958. Bring your binoculars, or stop by the Ask a Climber station to peer through a telescope and talk to a climbing ranger.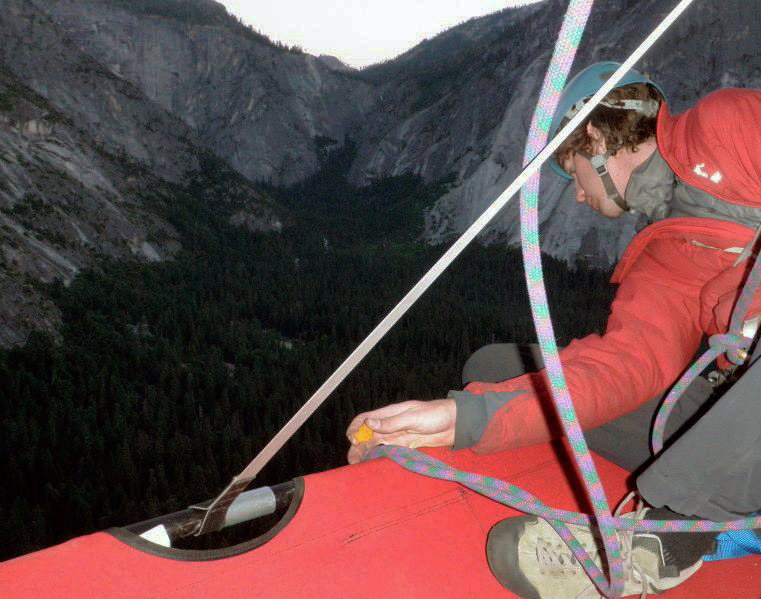 As you watch climbers picking their way up the face, imagine what it would be like to spend days on that giant granite block, camping on a fabric-covered platform called a portaledge at night. Could you haul your food, water and other supplies up the wall behind you, accomplishing what Harding called "an exercise in vertical freight handling"?
You've felt the rock, practiced belaying, and seen how climbers navigate a seemingly sheer cliff face. But if you really want to grasp the climbing experience, you have to understand the emotional aspect. Fear, Doug says, is at the heart of climbing. Over his more than 50 years of climbing experience, he's learned that climbers cannot "conquer" fear, but can transform that feeling into respect for the challenge and the rock.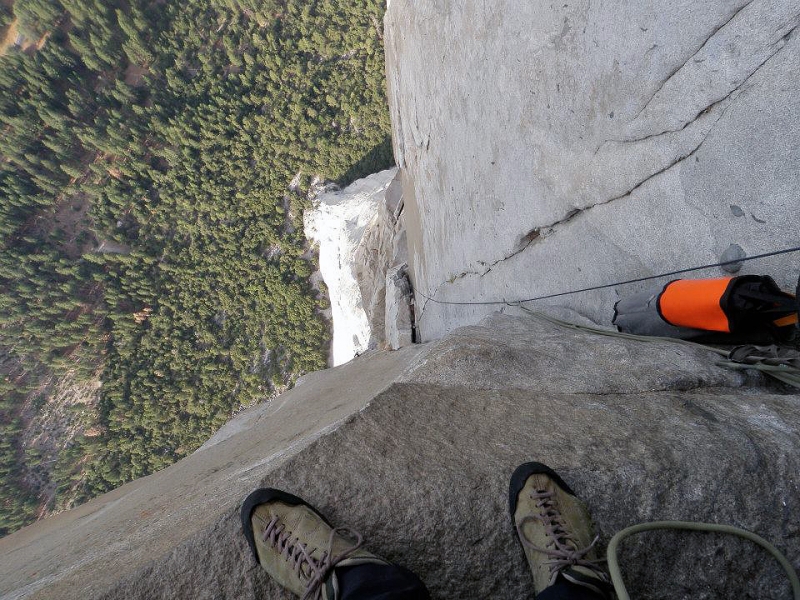 By now, you're probably asking the ultimate question: Why climb? You might have heard George Mallory's famous 1924 quip: "Because it's there." Or this poetic line from Royal Robbins: "It's for joy, it's for adventure, it's for bringing our self more alive than we would be otherwise." For Doug, a climber's intense focus is a kind of physical meditation, a combination of fear, joy and enlightenment.
Ready to dive into that intense, complex climbing experience? Learn more about