Next up in our "Six Questions" series: Bill King, a Mariposa-based naturalist and guide who leads Yosemite Conservancy Outdoor Adventure programs and nature walks.
Bill traces his naturalist roots back to his teenage years, when he spent time exploring Southern California's San Gabriel Mountains. He vividly remembers his first visit to Yosemite, in 1984: He was a college student, studying geography at University of California, Los Angeles, and had traveled to the park during his winter break to learn about efforts to restore bighorn sheep populations. As Bill drove through the Valley, watching fresh snow pile up, his was the only car on Southside Drive.
After that initial trip, Bill spent his undergraduate summers working on seasonal projects in the park, including monitoring wilderness impacts, vegetation and wildfires. In the 1990s, he shifted his focus to another type of resource management: urban planning. In that field, Bill explains, he learned that "the real impacts to our environment are born and bred in the places we live… Environmental protection is as much about how we grow our communities as it is about how we protect our public lands."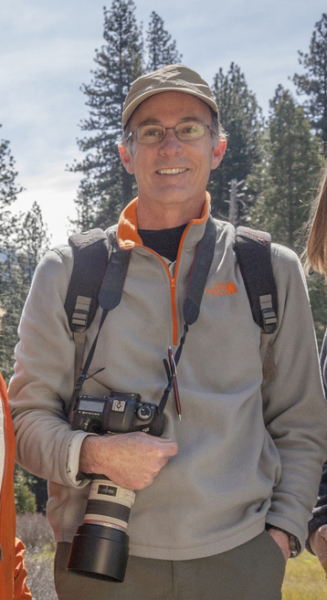 1. What does the word "naturalist" mean to you?
It's a two-sided interpretation: (1) revealing nature to people; but more importantly, (2) revealing how our culture, though so tech-bound, has strong roots in nature.
Though I'm a naturalist, my interests mainly reside in the cultural use of the landscape, so I have strong interests and deepening knowledge of how native peoples, pioneers and our current population lives with nature. I'm fascinated by the ever-changing definition of conservation and our connectedness to nature.
2. What's a favorite memory from a Yosemite trip you've led?
My favorite memory is seeing someone cry from the joy of seeing the beauty of Yosemite Valley for the first time. This individual had never seen the Valley, so we hiked through the woods and up to Inspiration Point, where the Valley suddenly revealed itself in a very dramatic way. It was Memorial Day weekend, but we had the view all to ourselves for a good two hours.
3. If you only had a few hours to spend in Yosemite, where would you go?
The trail to Vernal Fall. I know it's crowded, but the mixture of happy people from all walks of life and countries, combined with stupendous beauty, makes for a very fulfilling day.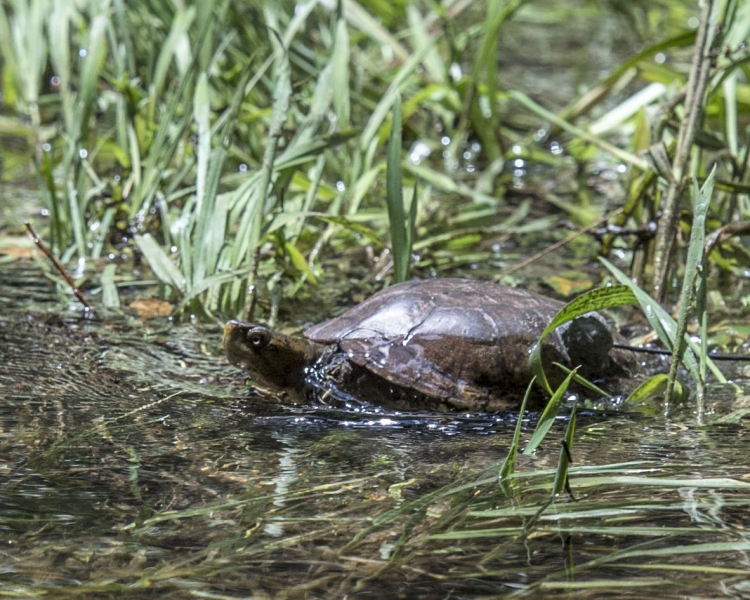 4. Which animal do you most relate to?
I relate to many, so this one is a challenge. I think it chooses you, so I would have to say the western pond turtle. Until 2016, I had never seen one. Then, at the end of a 20-day solo trans-Sierra hike from Mono Lake to Merced, I was relaxing by the river in the foothills, and saw a turtle crawl out of the river and likewise rest on a rock to enjoy the morning. It was like, Where did you come from?
I connect strongly to the turtle in the sense that I've been on this long career journey, and I've come full circle back to nature; it feels right, and I feel fresh and ready.
5. What's the most surprising thing you've learned about the natural world?
It is insanely adaptable. Nature embodies the reality that death precedes life. We humans tend to believe it to be the other way around – that life precedes death. Nature creates, using materials of death. The industrialized culture destroys, using materials of life.
6. Why do you think it's important for people to learn about and connect with nature?
Nature is our roots, our home and our legacy. It is quite literally the past, present and future. Our be-all and end-all. If we don't connect with nature, we won't care about it. End of game.
I say, go to nature and get a tune-up. Dare to immerse your own senses in nature (that means leave your electronic lifelines back in your urban cocoon). Don't follow the urge to consume it; rather, seek to understand and relate to it. Perhaps then we won't fear the thing we were born of and will start to heal ourselves, our culture and our world.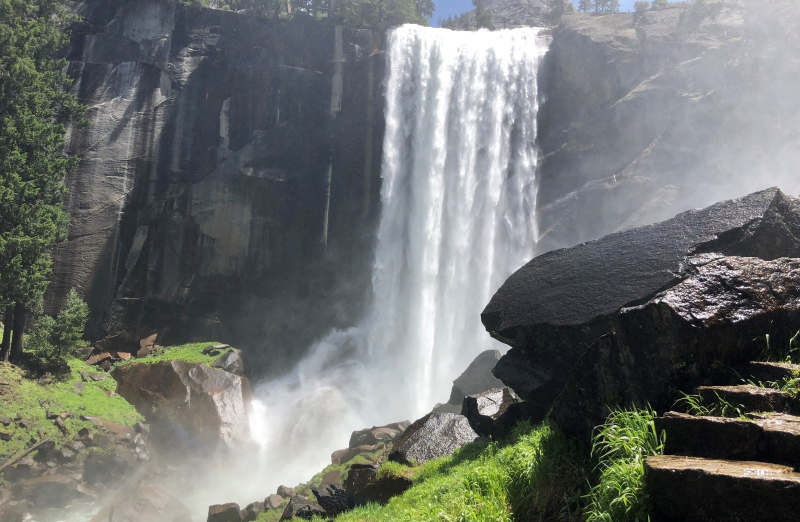 Ready for a nature tune-up in Yosemite? Make the most of your time by experiencing the park with an expert like Bill! Check out our year-round Outdoor Adventures, work with our team to create your own Custom Adventure, and keep an eye on the Yosemite Guide for upcoming naturalist walks.
Above: Bill takes advantage of a powerful camera lens to observe (and photograph) his surroundings on a spring day in Yosemite Valley. Photo: Yosemite Conservancy/Keith Walklet