As Thanksgiving nears, our friends at REI are once again encouraging people to "opt outside" on Black Friday. In Yosemite, opting outside is often a given: Visitors from around the world come to the park to camp, hike, climb and take in the incredible scenery. Here at the Conservancy, we spend so much time thinking about and working on behalf of Yosemite, it can be hard not to feel motivated to get out, hit the trails, and stay connected with the natural world.  But even as an organization that works with the park, we often have to make a deliberate choice to spend time outdoors.
So what gets us to ditch our screens and get away from our desks? A quick poll of our team revealed that we opt outside to…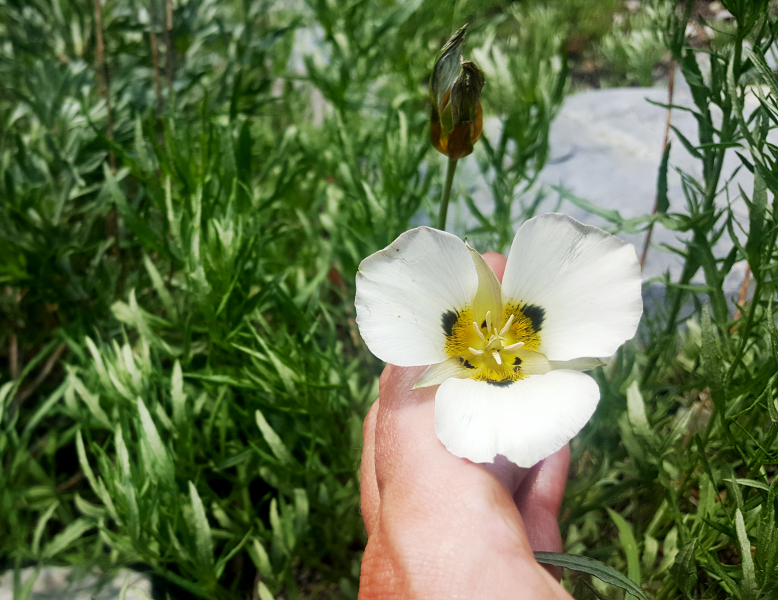 … catch the sunrise, even if it means waking up extra early on a work day.
… recharge our spirits, and feel a connection to a greater purpose.
… find our "happy place." For some, that's a rocky beach, listening to crashing waves. For others, it's a local trail, a summit, or a granite wall.
… feel the earth under our feet, in place of sidewalks or office floors.
… disconnect from the distractions of our daily lives, and reconnect with ourselves, with other people, and with nature.
… play, by running, hiking, biking and climbing, and relax, by taking naps in the grass or getting some quality reading time in a hammock.
… seek out the little bits of beauty that nature constantly puts in our paths, but that we often overlook.
… share our favorite outdoor places with friends (and strangers), as in this story from our project coordinator:
In the summer of 2013, my friend Dan told me about an unclimbed "splitter crack" located high on Yosemite Valley's Fifi Buttress.  "It will be a mellow 5.10 route man, cruiser!" he insisted. Finally, I finally agreed to go check it out.  Dan has put up hundreds of new climbing routes in Yosemite, so I figured he knew what he was talking about.  How hard could it be?
After recruiting two other friends and using aid climbing techniques to ascend the wall, we discovered that Dan's "mellow" route was instead a steep, challenging 5.11-grade climb. Eventually, we found an enjoyable, if not terribly easy, 700-foot system of cracks, and established a new route: The Voyager.  That route became an immediate favorite; today, people from around the world climb it. Taking new friends on The Voyager and seeing them smile on their way up the wall is one way I love to "opt outside."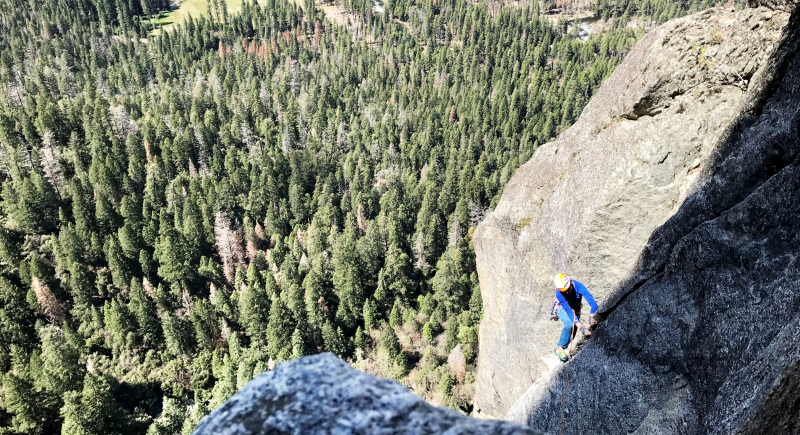 Whatever motivates you to opt outside, we hope you'll have the chance to catch some fresh air this weekend, whether that means taking a stroll around your neighborhood or pitching your tent for a night under the stars. If you're heading to Yosemite, we'll be offering free guided nature walks on Friday (Nov. 24), departing from the Yosemite Valley Visitor Center at 12pm and 2:30pm (no registration necessary). 
See you out there!