"The crops of wilderness have always been its spiritual values – silence and solitude, a sense of awe and gratitude – able to be harvested by any traveler who visits."
That observation, from 19th-century botanist David Douglas, aptly describes the 704,624-acre Yosemite Wilderness – and extends to the park's 43,812 non-wilderness acres, too. Throughout Yosemite, you'll find the serenity and splendor sown by shining cliffs and jagged peaks, thousand-year-old trees, and snowmelt-fed streams. Opportunities to immerse in wonder and appreciation for the natural world abound in the park, whether you're watching sunlight dance on the Merced River, gazing up at the Grizzly Giant, soaking tired toes in a cool tarn, or listening to birds in the forest canopy.
Earlier this year, we asked our online audience to tell us what Yosemite had given them – in essence, what they had "harvested" from their time in the park. Some people were grateful to have found a "second home" in Yosemite; others appreciated the chance to share their love of nature with children and grandchildren. Some recalled specific, unforgettable moments, such as rafting on the glassy Merced, or transforming into an "outdoor person" upon seeing the park's waterfalls and wildflowers for the first time.
Many reflected on finding peace, rejuvenation and adventure. One park fan summed up the experience of being in Yosemite this way: "It was, and is, in the literal sense of the word, awesome. Every time."
For our part, we are endlessly awed by, and grateful for, Yosemite – and for everyone who plays a role in protecting the park. This November, and all year, we're thankful for…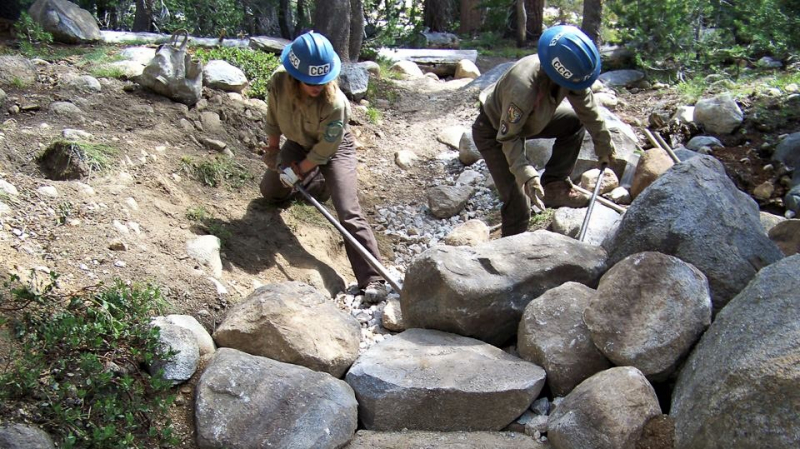 …world-class restoration crews, for their tireless work rehabilitating trails and revitalizing habitat. Whether building new drainage features on backcountry trails, replanting native vegetation in Lyell Canyon, or mentoring young members of the California Conservation Corps (CCC) and Student Conservation Association (SCA), those talented teams ensure that visitors can enjoy safe, environmentally sustainable hiking experiences, and that meadows, shorelines and forests can flourish.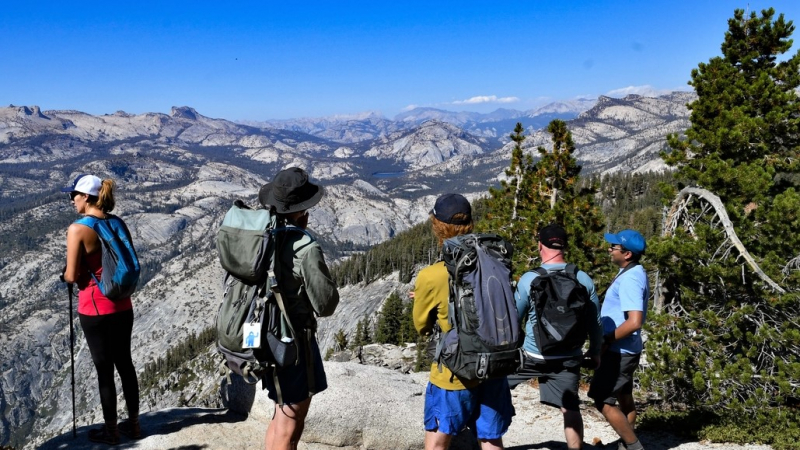 …dedicated educators, including our naturalist guides, theater performers and volunteer art instructors, and for everyone who takes the time to learn from them by participating in Conservancy programs in the park.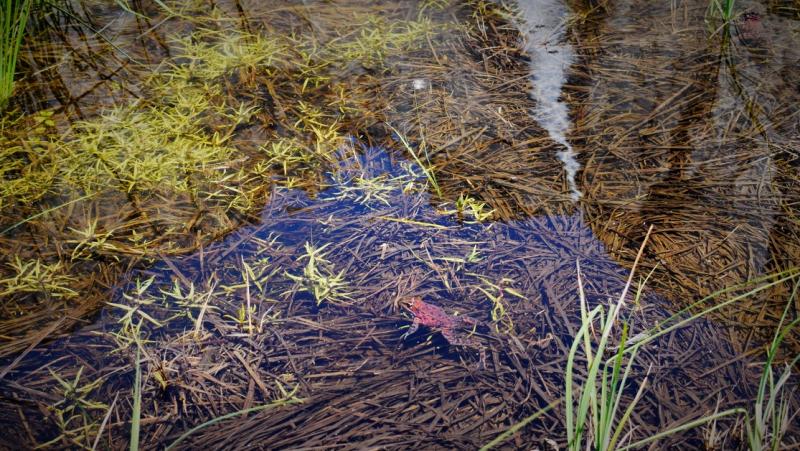 …new animal residents in Yosemite Valley, including the dozens of threatened California red-legged frogs that were released in the spring, after being reared at a special San Francisco Zoo facility; and a pair of adopted mustangs that joined the park's mounted patrol team earlier this year.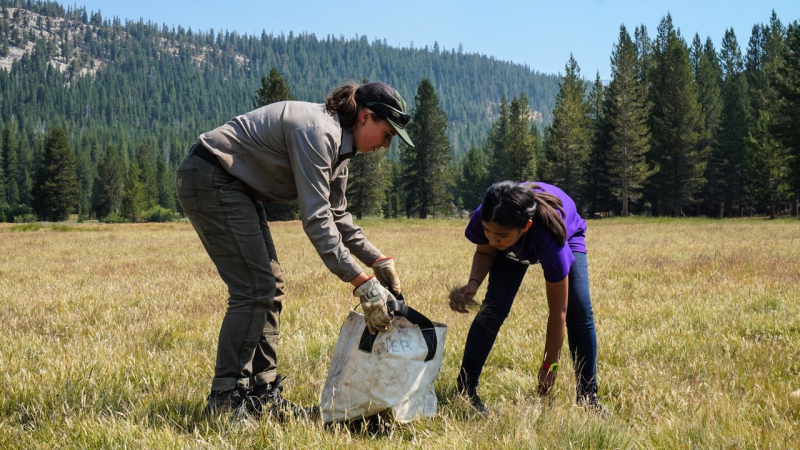 …thousands of young people who are gaining the skills to grow into a new generation of park stewards, from kindergartners who earn their Junior Ranger badges at the Happy Isles Art and Nature Center, to middle- and high-schoolers who explore conservation during camping trips with Parks in Focus and Adventure Risk Challenge, to college undergraduates dedicating coursework (and, in some cases, summer vacation!) to connect with public lands through the Yosemite Leadership Program.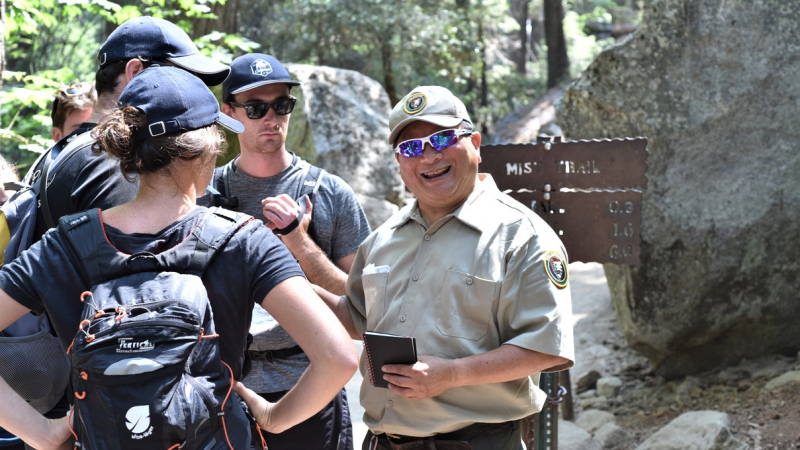 …volunteers, including our visitor information assistants and work week crews (together, those groups donated more than 14,000 hours to the park Yosemite this year); employees from our corporate partners, who lend a hand on projects throughout the park, including efforts to restore climbing access trails; and the SCA interns who helped digitize more than 6,000 historical Yosemite images in 2018.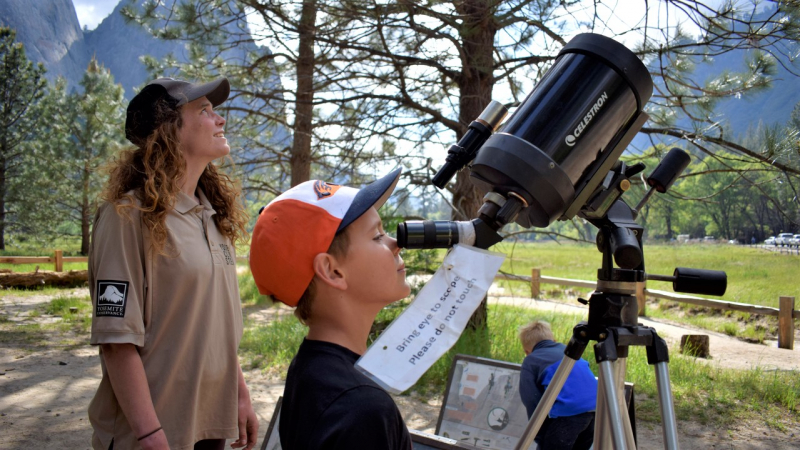 …climbing rangers and Climber Stewards, who draw on their passion for the park's granite walls to educate visitors from around the world about the vertical wilderness, through the Ask a Climber program, Climber Coffee gatherings, youth outreach, and more.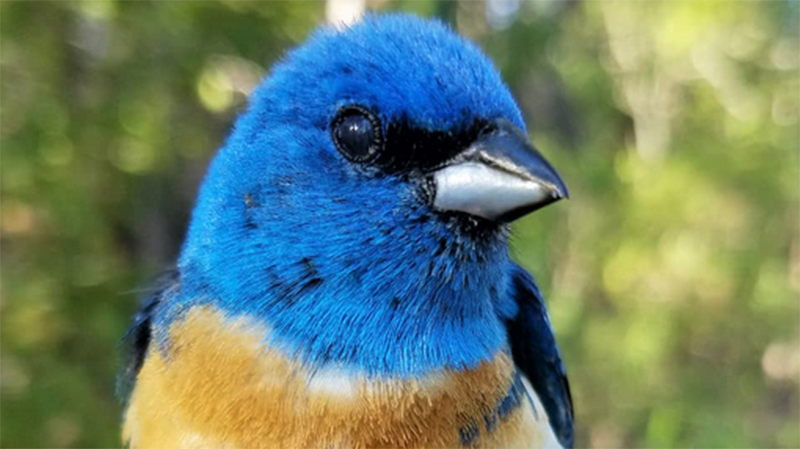 …top-notch scientists, who drew on 2018 donor-supported grants to study glaciers, butterflies and biodiversity; examine ways to protect wildlife along busy park roads; collect valuable information about plant and animal life in Ackerson Meadow; and complete a 29th consecutive year of avian research through the National Park System's longest-running MAPS (Monitoring Avian Productivity and Survivorship) songbird-banding program.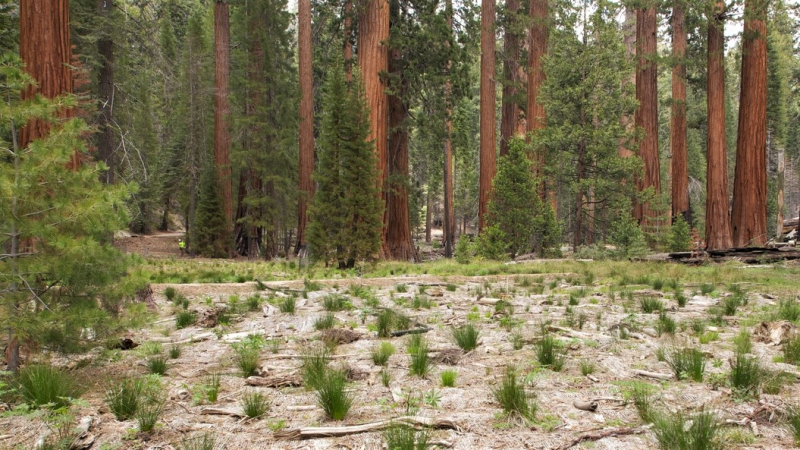 …wetland plants and new trees pushing up through healthy soil in Mariposa Grove – and for the tens of thousands of people who contributed to the multiyear restoration of Yosemite's largest giant sequoia grove, which wrapped up this year.
We could add countless more notes of gratitude to this list, but for now, we'll pause to underscore the common thread that unites them all: our generous supporters, who helped fund three dozen grants to the park in 2018, providing critical support for projects to restore trails and habitat, study and protect vulnerable wildlife, and educate and inspire visitors of all ages.
We can't say it enough: Thank you for making a difference in Yosemite!
Above: Autumn at Valley View. Photo: Chris Rivers