As we welcome February, the high country is bundled up in more than 7 feet of settled snow, skiers are cruising along Glacier Point Road, animals are hibernating, and many of the research and restoration projects our donors support have slowed or stopped for the season. Some grant-funded endeavors, however, continue all year — especially those that focus on the next generation.
At UC Merced, the Yosemite Leadership Program and Wilderness Education Center keep students learning about their nearby national park throughout the academic year. Adventure Risk Challenge offers weekend Yosemite trips for teens long after the busy-season crowds have dispersed. (When the weather warms, ARC's immersive summer course takes students into the backcountry for 40 days of adventure and education.)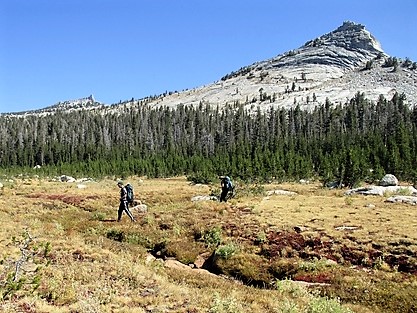 Today, we're focusing on WildLink, which gives high school students the chance to spend five days of their fall or spring semester exploring Yosemite. Through last year's nine expeditions, more than 90 students representing communities all over the state, from L.A. to the East Bay to the eastern Sierra, explored a variety of park places, such as Hetch Hetchy, Mt. Hoffmann, Cathedral Lakes and Little Yosemite Valley.
While in the park, students follow trails through meadows and up mountains, but the trips aren't about racking up mileage. Through hands-on research, restoration and writing activities, students learn about ecology and "Leave No Trace" principles, clean up backcountry campsites, and connect with each other and their natural surroundings.
Here's a quick take from one of the 2016 students on how WildLink combines outdoor recreation and environmental education – in this case, fire ecology:
"We went on a hike along the Merced River. The trail took us through a burnt forest that provided its own natural beauty quite different from the rest of the park. Through the charred remains of the forest that once was, new life is beginning. Succession is more obvious in some places, but the land endured as a whole."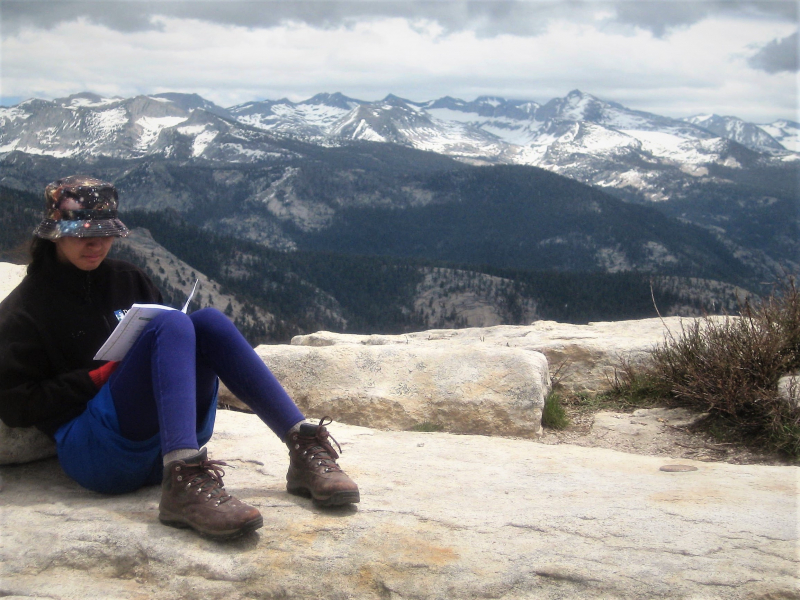 After each trip, the students shared their thoughts on the experience. When asked to recall a favorite part of their WildLink expedition, many listed hiking achievements, such as reaching the summit of Tenaya Peak or Clouds Rest; meeting inspiring leaders like ranger Shelton Johnson; realizing that fun doesn't require technology; watching wildlife and sunrises; and, above all, building and strengthening friendships.
WildLink takes place far from traditional classrooms, but whether tackling a tough climb, observing a bear in the wild, or bonding around a camp meal, participants have ample opportunities to learn.  In response to a question about the most valuable takeaway, many cited practical skills: how to purify water, set up a tent, read a map, or minimize human impact when hiking and camping. Others took a more philosophical tack, reflecting on the importance of wilderness preservation; on the merits and challenges of teamwork and leadership; and on the sense of responsibility that comes from realizing that parks belong to all us — and to the generations that will follow.
Their responses remind us of the powerful effect nature can have on our sense of self ("I've learned that nature can heal you. Being away from home can help you realize who you are."), and on our sense of community: "I have learned so much," one wrote, "but mostly, that humans don't own the world. We share it."
In addition to bringing students to Yosemite, WildLink creates opportunities for teens to serve as environmental ambassadors in their own communities.  In 2016, group projects included research with UC Merced student rangers at the Merced Vernal Pools and Grassland Reserve, helping with a Kings River clean-up and hosting a day hike for peers and teachers.

WildLink offers a full slate of activities during the school year, but it doesn't end with the last bell. This summer, as temperatures creep back up and snowmelt from the high country keeps the park hydrated, six program alumni will return to Yosemite for a two-week "Career Connection" experience. They'll be following in the footsteps of the 2016 participants, who worked on restoration projects; went on wildlife, wilderness and law enforcement patrols; and learned from more than 20 professionals about job pathways in interpretation, resource management, research, operations, and park partner organizations.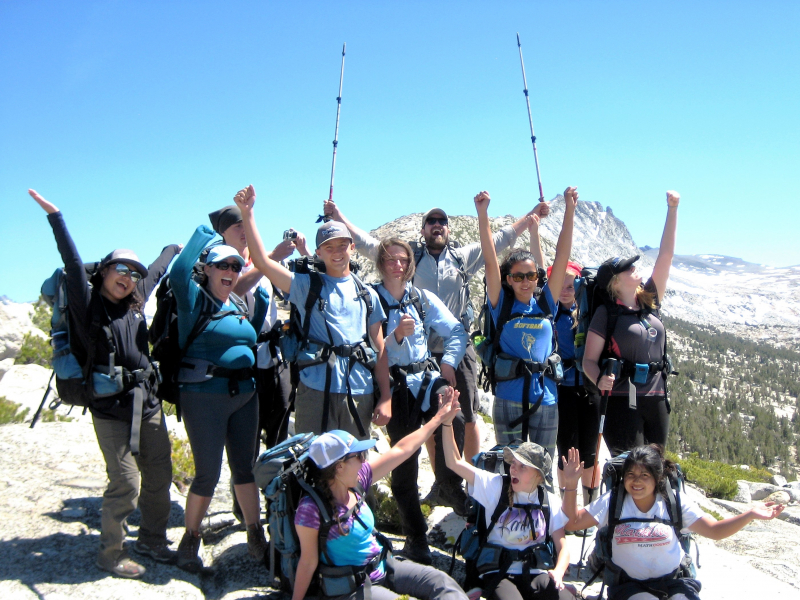 A single blog post can only provide a slim glimpse into WildLink's scope and impact. We'll wrap up, for now, with one participant's musings from the last day of her expedition:
"It's a bittersweet feeling, because I will miss this place so much, but I have to go back and tell everyone they need to take a step in their beautiful backyard," she wrote, adding that she loved meeting new friends and challenging herself on hikes – and will definitely be back. "So it's really not a goodbye, but more of a see you soon."
We hope to see you in the park soon! In the meantime, our thanks go out to our donors for supporting WildLink and other programs that help the next generation connect with the natural world and explore our collective "beautiful backyard."