You may have seen the Yosemite license plate throughout California with its beautiful image of Yosemite Valley. But did you know Yosemite Conservancy is the beneficiary of the California special-interest license plate program? Buying a special-interest license plate is a great way to show the world your love of Yosemite, while supporting projects that enhance the visitor experience for the four million people who visit Yosemite each year.
Proceeds Go to Yosemite National Park
When California drivers purchase or renew Yosemite special–interest license plates from the Department of Motor Vehicles, $20 from each transaction goes to support Yosemite Conservancy's programs and projects in Yosemite National Park. The Conservancy allocates 100 percent of the funds directly to specific projects that protect the park, enrich the visitor experience and provide a margin of excellence for public-land preservation. In addition, funds collected through the special-interest license plate program provide for projects that are beyond the funding resources of the National Park Service.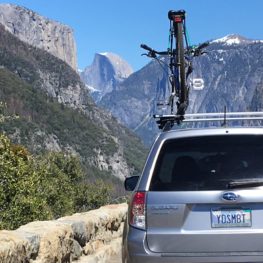 Get Your Own Unique Plate Today
More than 40,000 California motorists show the world they love Yosemite whenever they drive their vehicles. You can join them! Ordering your new Yosemite license plate is fast and easy via the California Department of Motor Vehicles website.
While you travel around proudly displaying your Yosemite plate, you will also smile knowing Yosemite Conservancy and the National Park Service are using your fee to protect and preserve your favorite national park for future generations.
Learn more about the Conservancy's special-interest license plate program.
Ready to purchase a plate? Visit the California Department of Motor Vehicles.
Already own a plate? Buying one today? Email the Conservancy to let us know!
Please note that the DMV license plate online application process works best using Microsoft Internet Explorer, and the online application process does not function in some other browsers (Google Chrome and Firefox).