This year on the blog, we're kicking off a new series of posts to help you get to know some of the people behind the scenes at the Conservancy and in the park! Each post will introduce you to a different person, through six quick questions. First up: Yosemite Conservancy Projects Director Schuyler Greenleaf.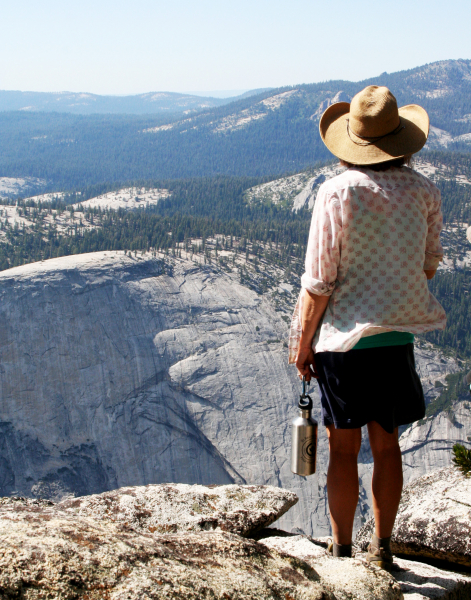 Schuyler has dedicated her career to studying and protecting wildlife and wild places. She earned her master's in wildlife biology at the University of Idaho, and has studied wildlife in Costa Rica, Australia, Colorado and her home state of Maine, as well as in Yosemite, where she completed thesis work on the park's black bear population. Since joining the Conservancy as projects director in 2007, she has worked closely with National Park Service colleagues to help donor-supported projects, including trail and habitat restoration, wildlife management, and visitor programs, come to life.
1. What's the first word that comes to mind when you think of Yosemite?
Granite, and home.
2. Do you remember the first time you saw the park?
It's funny but I don't remember the time of year I first came to Yosemite. I was in my early 30s and here for an interview for graduate school research with a wildlife research organization. I worked with folks from the bear team for two intense days of chasing bears with a Karelian bear dog and maybe didn't sleep enough. I was enchanted, though, and came back to do graduate school research for three seasons, and then of course to live for another 14 years.
3. What's an especially memorable project you've been part of in the park?
When I first arrived in Yosemite in 2001, I became friends with the park's new aquatic ecologist who had been hired to figure out why the Sierra Nevada yellow-legged frog was dying off in droves. She didn't feel confident the population would survive even her tenure of a few years given the trend at the time.
That was 18 years ago. The population is now showing hopeful signs of stabilizing in Yosemite. The Conservancy's long-standing support has made Yosemite National Park a model for recovery strategies that have turned the tide for this species. Along the way we've had the opportunity to partner with experts like Roland Knapp of University of California, Santa Barbara, to make this project incredibly fulfilling and satisfying.

4. What do you enjoy about working with the park?
People driven to work and live in Yosemite are extraordinary and talented, motivated by working to make this place even better and more resilient.
5. If you had just one day to help a visitor experience Yosemite, where would you take them?
If they were capable, we'd go up Half Dome in a day and then swim in the Merced River at a secret spot.
6. Where in Yosemite have you always wanted to go (but haven't been yet)?
Red Peak Pass! I hope 2019 is the year.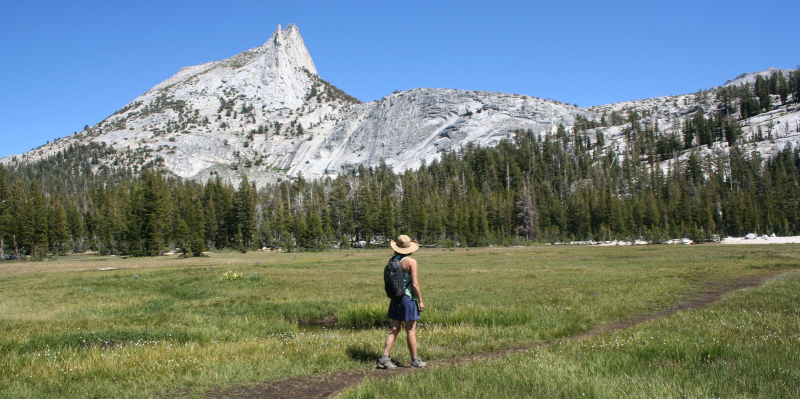 Want to meet more Yosemite insiders? Keep an eye on the blog for our next "Six Questions" post!
Above: Schuyler points out interesting Bridalveil Fall features during a site visit with a Conservancy colleague.