There are so many ways to #FindYourPark … even when you're not in your park. You can watch live views of Yosemite on our webcams, learn about park plants and animals through our "Naturalist Note" videos, earn a Junior Ranger badge online, and, one of our favorites, read your way to a deeper connection with Yosemite and the natural world!
Our publishing program and bookstores are dedicated to helping people access high-quality park-related publications, from children's books and climbers' memoirs to photography collections and field guides. We've got book recommendations from our shelves for readers of all ages … and some incentives to get those pages turning:
---
Books for Yosemite's Youngest Fans (0-3 Years)
The infant-to-toddler set of future park champions might not have a firm grasp of the written word just yet, but these illustrated board books will capture their imaginations.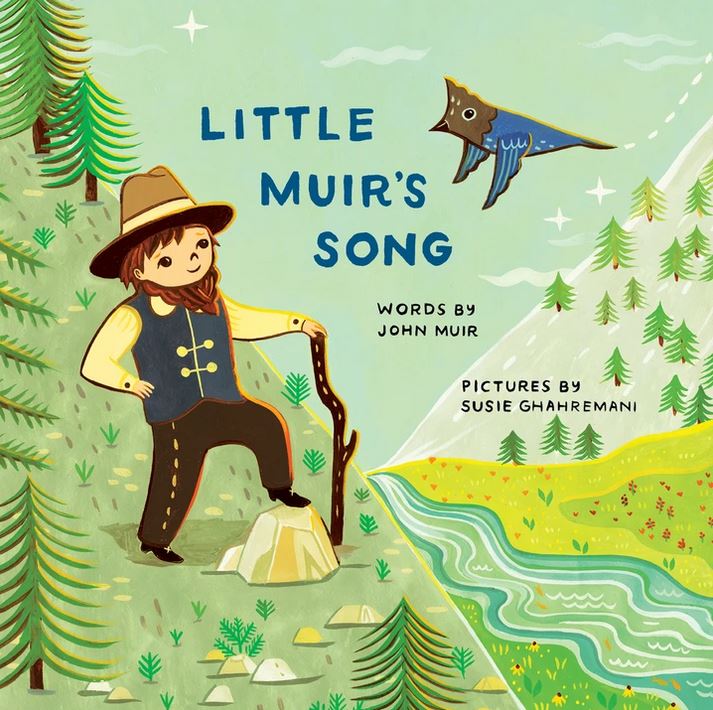 Little Muir's Night and Little Muir's Song
Words by John Muir, illustrations by Susie Ghahremani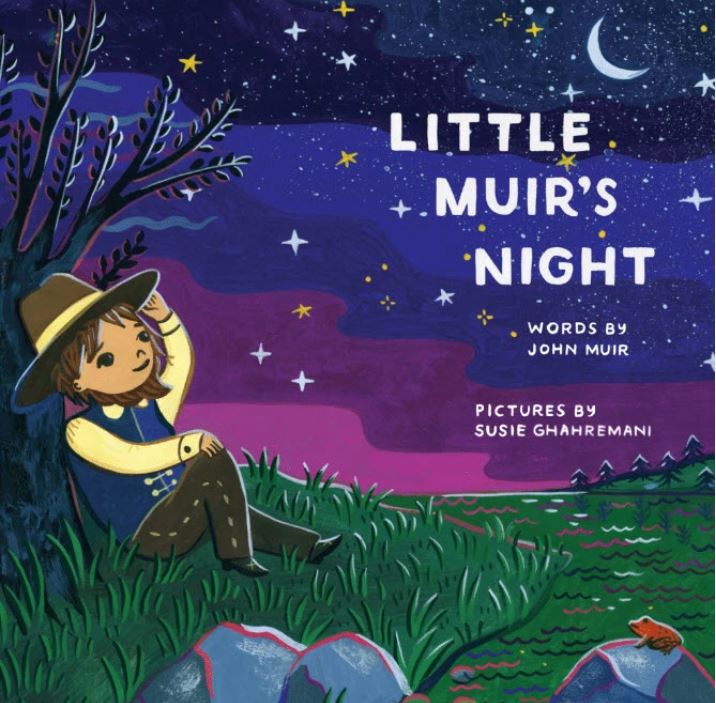 These two Conservancy-published books feature John Muir's writing and Susie Ghahremani's cheerful artwork. In Little Muir's Night, readers can join Muir for a wonder-filled look at the natural world after dark, as they wander through pages bathed in moonlight and meet some of the animals that come out when the sun sets.
Little Muir's Song invites young adventurers to ramble through rolling hills, climb friendly trees, and listen to bird song on the breeze as they follow along with Muir's prose and Ghahremani's playful paintings. (Want to keep the Little Muir adventure going? Hop over to our "Park Art, From Anywhere" post to download a special Little Muir coloring sheet!)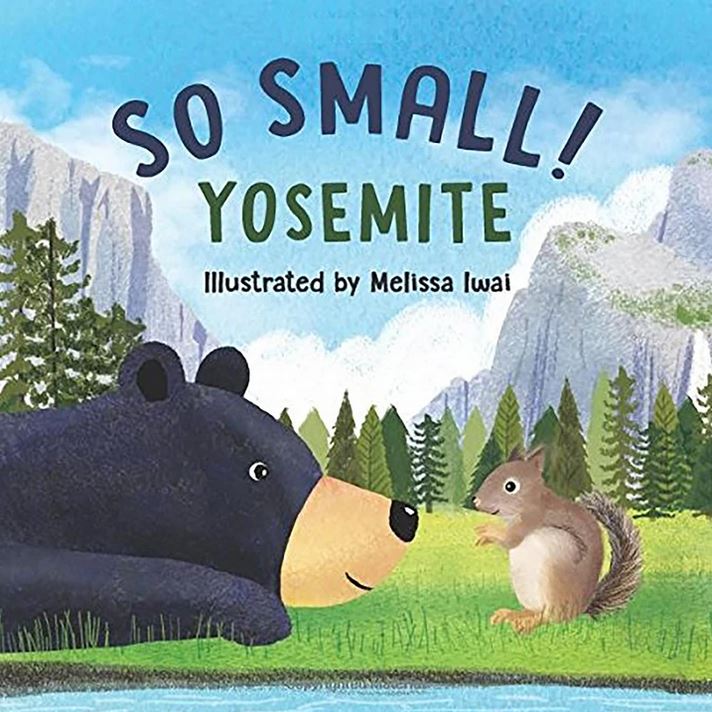 So Big! Yosemite and So Small! Yosemite
Illustrated by Melissa Iwai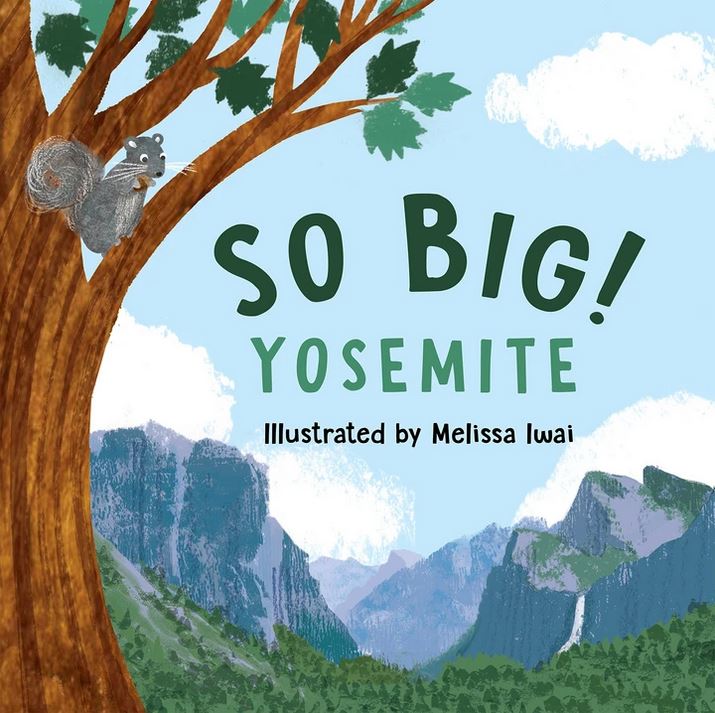 A bear and a squirrel serve as guides to Yosemite National Park's splendor in a pair of beautifully illustrated board books.
In So Big! Yosemite, illustrator Melissa Iwai focuses on some of the park's most famous, impressively large landscape features, including Yosemite Falls, Half Dome and El Capitan. So Small! Yosemite zooms in on smaller but no less fascinating organisms and objects, like a Sierra Nevada yellow-legged frog, a dainty alpine shooting star, and a surprisingly tiny giant sequoia cone.
---
Books for Junior Readers (4-12 Years)
These fiction and nonfiction selections include inspiring adventure tales, introductions to giant trees and a water-loving bird, a kid-friendly travel guide, and more. Be sure to check out our Yosemite Book Club for activities to pair with these books and opportunities to win prizes!
Age Range: 4-7 Years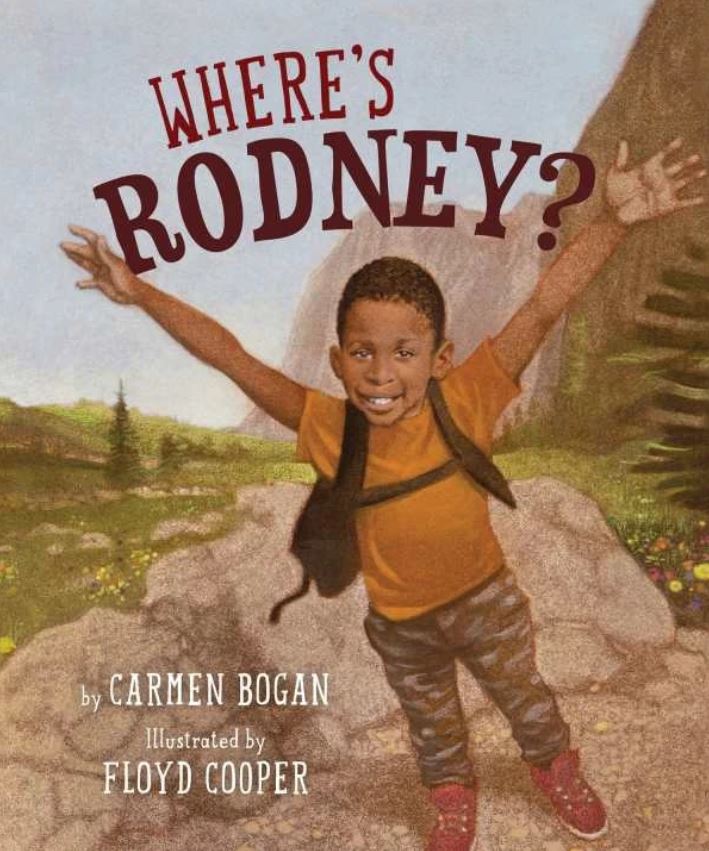 Where's Rodney?
Written by Carmen Bogan, illustrated by Floyd Cooper
Rodney really wants to be outside … and in the award-winning Where's Rodney?, readers get to join him for an inspiring, eye-opening field trip from his classroom into the wonders of the natural world. As Rodney takes in the sights, sounds and sensations of a big park, he gets to explore and learn with all his senses while being more outside than he's ever been before.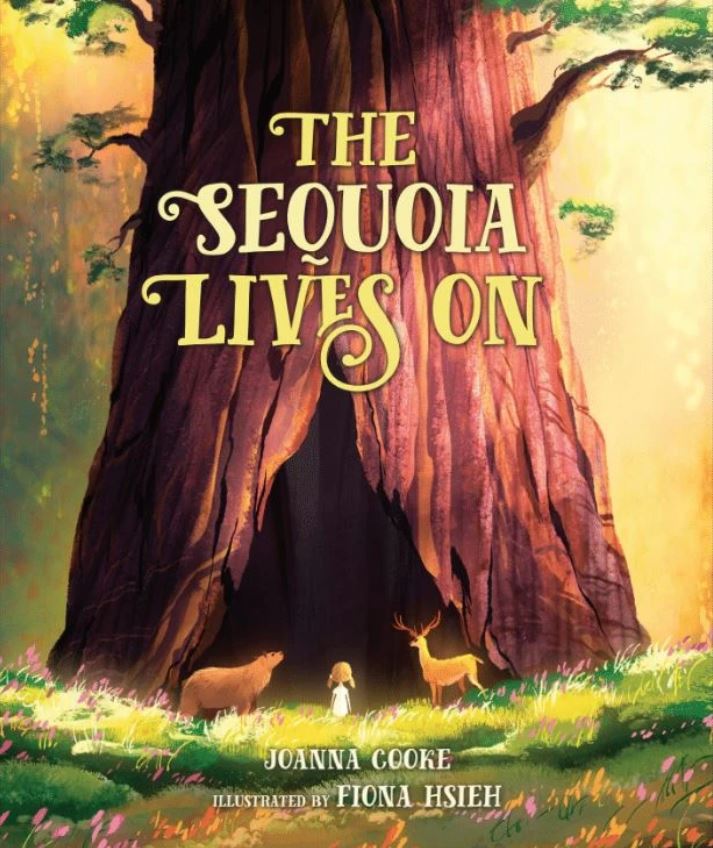 The Sequoia Lives On
Written by Joanna Cooke, illustrated by Fiona Hsieh
Did you know that giant sequoias are among the most massive living things on Earth? These towering titans of the plant world start out as tiny seeds, smaller than your smallest fingernail, and can grow to be more than 250 feet tall. The Sequoia Lives On draws young readers into the story of one of these remarkable trees — and inspires us all to consider how we can help protect our planet's natural treasures.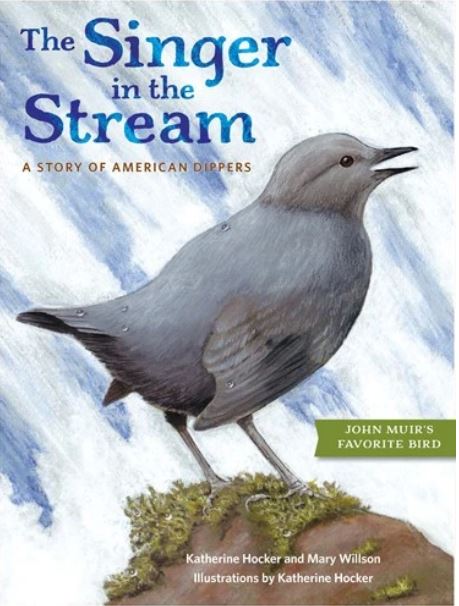 The Singer in the Stream: A Story of American Dippers
By Katherine Hocker and Mary Willson
Calling all budding biologists, birders and appreciators of the animal world: This one's for you! Katherine Hocker and Mary Willson's The Singer in the Stream introduces readers to the American dipper (also known as a "water ouzel"). This nonfiction book uses colorful illustrations, verse and a dash of humor to share insights into the habits and habitats of these small gray birds, which spends their lives near, and sometimes in, mountain streams.
Age Range: 8-12 Years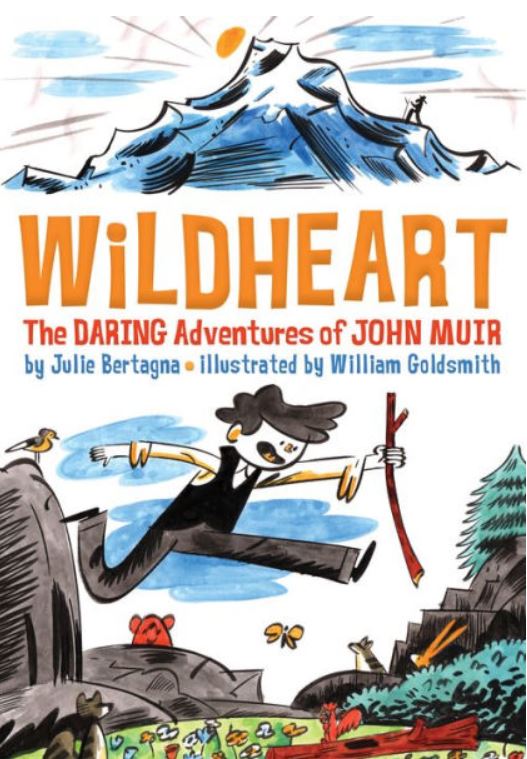 Wildheart: The Daring Adventures of John Muir
Written by Julie Bertagna, illustrated by William Goldsmith
The action-packed graphic novel Wildheart follows John Muir's journey from Scotland to the American Midwest to California and beyond, as he grows up and unearths his passion for nature, science and adventure. Available as an ebook wherever ebooks are sold!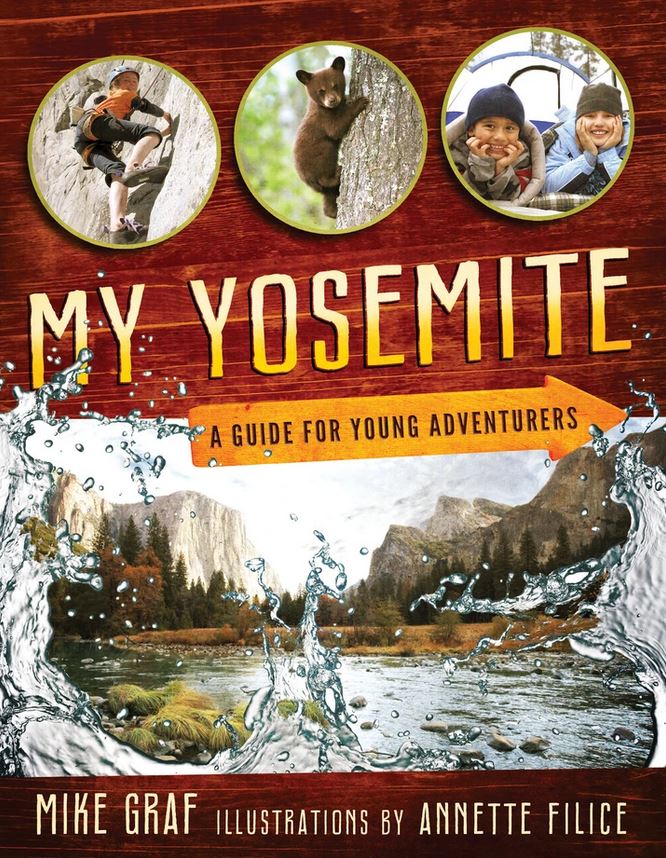 My Yosemite: A Guide for Young Adventurers
Written by Mike Graf, illustrated by Annette Filice
Whether you're planning a future Yosemite trip or looking for an armchair adventure that the whole family can enjoy, the My Yosemite travel guide is the perfect place to start. In eight chapters covering history, iconic sights, activity ideas and more, author Mike Graf calls on the park's knowledgeable insiders — including biologists, rangers and entertainers — to share their stories and advice.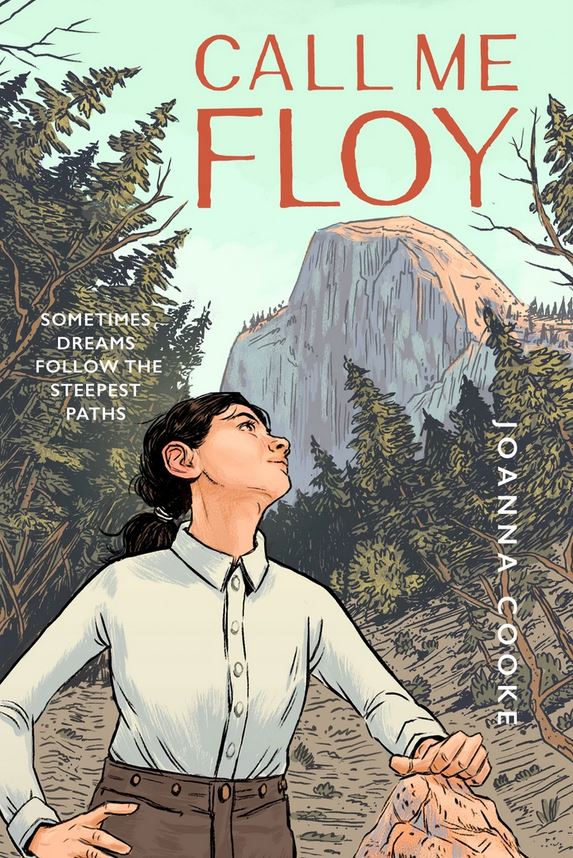 Call Me Floy
By Joanna Cooke

This Conservancy-published historical fiction book opens in 1876, as Florence "Floy" Hutchings sits in a San Francisco classroom dreaming of the place she was born: Yosemite. Based on real people and true events, Call Me Floy follows the adventures and challenges of a 19th-century girl who defied the conventions of her time, and reminds readers that "sometimes dreams follow the steepest path." Available as an ebook wherever ebooks are sold!
---
Books for Teens & Adults
Stock your shelves with some of our favorite Yosemite-related titles. Scroll down to see our picks for Muir admirers, adventure enthusiasts and photography fans. Happy reading!
For Muir Admirers

John Muir's Grand Yosemite: Musings & Sketches
Curation and commentary by Mike Wurtz
Take a virtual tour of the park (or plan your next adventure) with this new collection of John Muir's sketches and writings on iconic Yosemite destinations, such as Glacier Point, Mariposa Grove, Lembert Dome and Cook's Meadow. In John Muir's Grand Yosemite, author Mike Wurtz offers easy-to-follow directions, insightful commentary and travel tips for 25 featured locations. Check out Wurtz's video preview for a sneak peek inside the book.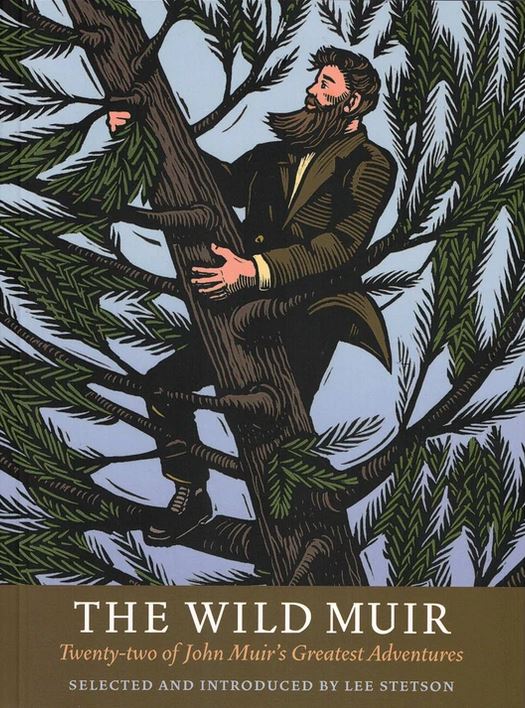 The Wild Muir: Twenty-two of John Muir's Greatest Adventures
Writings selected and introduced by Lee Stetson
Author, historian and longtime Muir actor Lee Stetson guides readers through The Wild Muir, a compilation of nearly two dozen tales of adventures in Yosemite and beyond, featuring illustrations by Fiona King.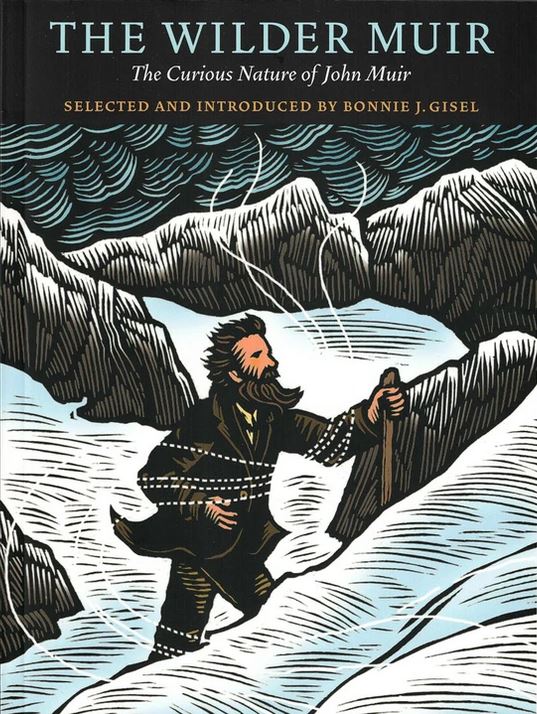 The Wilder Muir: The Curious Nature of John Muir
Writings selected and introduced by Bonnie J. Gisel
If The Wild Muir leaves you hungry for even more adventure, you're in luck! Continue your journey through John Muir's writings in The Wilder Muir, which features 23 accounts compiled and introduced by historian Bonnie J. Gisel, paired with black-and-white engravings by artist Fiona King.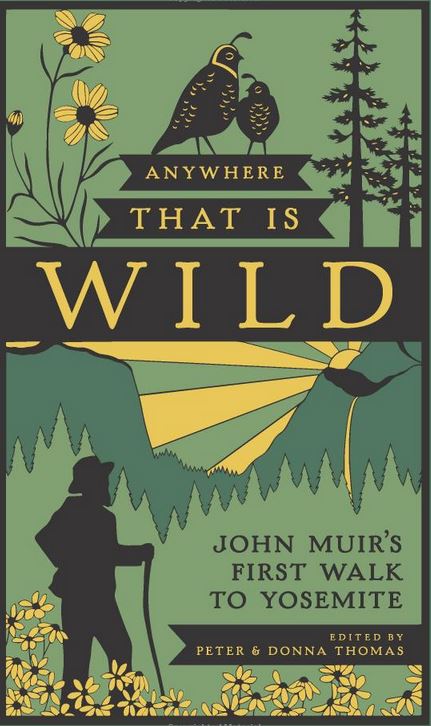 Anywhere That Is Wild: John Muir's First Walk to Yosemite
Edited by Donna and Peter Thomas
Shortly after arriving in San Francisco by boat in 1868, John Muir set off on foot, bound for, in his words, "Anywhere that is wild." He walked, and walked, and walked … all the way across California, to Yosemite. Muir recorded many of his adventures, but never wrote a full account of that long walk. In Anywhere That Is Wild, Donna and Peter Thomas draw on Muir's personal and published writings to recount the historic trek.
For Adventure Enthusiasts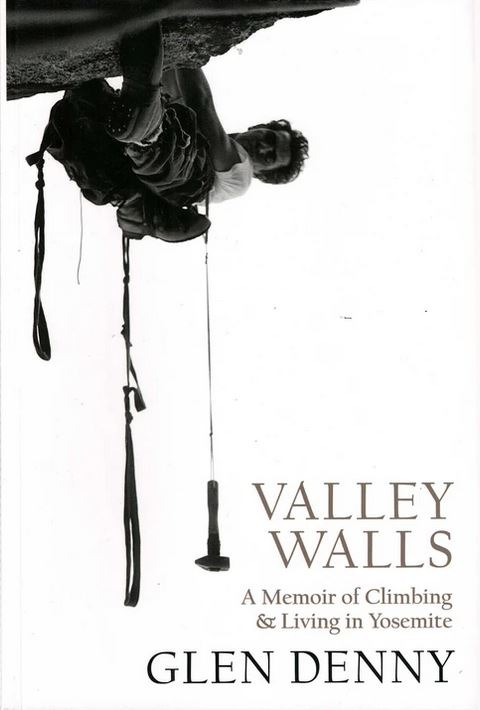 Valley Walls: A Memoir of Climbing & Living in Yosemite
By Glenn Denny
Photographer and climber Glen Denny was a key figure in the "Golden Age" of climbing in Yosemite, capturing pioneering feats on camera while tackling challenging ascents himself. In Valley Walls, Denny recounts tales from his days in Camp 4 and on the walls, bringing colorful characters and jaw-dropping ascents to life through prose and photographs.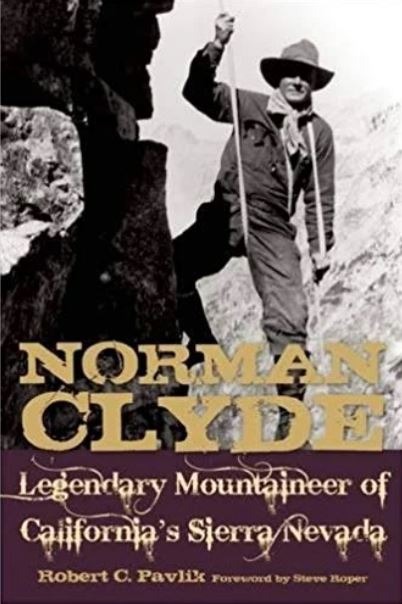 Norman Clyde: Legendary Mountaineer of California's Sierra Nevada
By Robert C. Pavlik
This riveting account reconstructs the life of legendary mountaineer Norman Clyde (1885-1972), who completed more than 130 first ascents throughout western North America, saved numerous fellow adventurers' lives during high-profile mountain rescues, and was renowned for his unrivaled knowledge of the Sierra Nevada.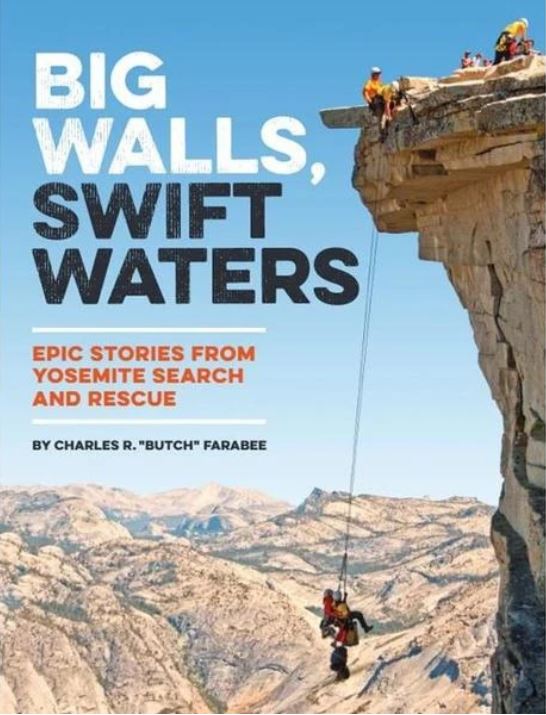 Big Walls, Swift Waters: Epic Stories from Yosemite Search and Rescue
By Charles R. "Butch" Farabee
From the literal cliffhangers to the real raging waters, the stories in Big Walls, Swift Waters will leave you on the edge of your seat. These true tales bring readers inside the world of Yosemite's Search and Rescue team, whose members draw on exceptional skills and courage to save lives in icy rivers, on high rock walls, and deep in the wilderness.
For Photography Fans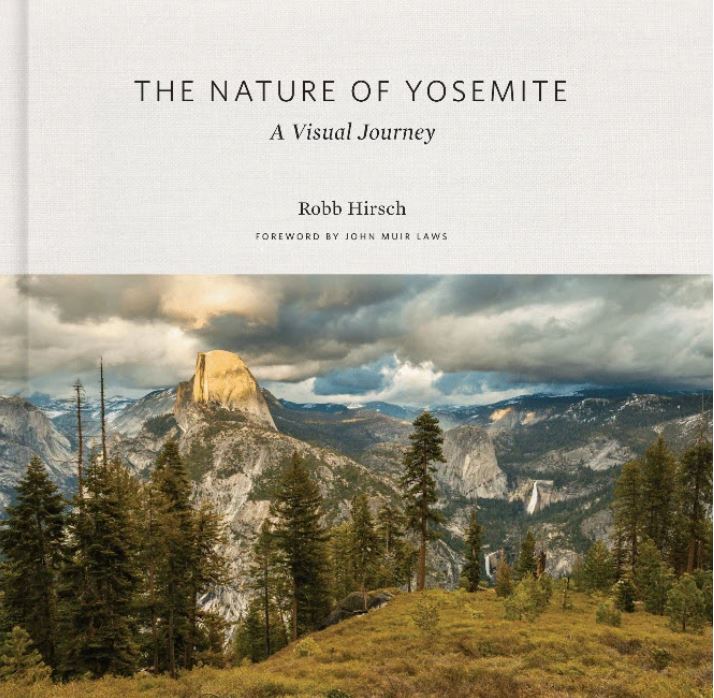 The Nature of Yosemite: A Visual Journey
By Robb Hirsch
Yosemite-area photographer Robb Hirsch, a scientist by training, always brings back a captivating picture — and the story behind it. In The Nature of Yosemite, Hirsch invites readers to join him for "a visual journey" through the park. Hirsch creates a compelling portrait of Yosemite through his photographs of landscapes, plants and animals; detailed captions; and a series of complementary essays by Sierra Nevada experts on wide-ranging topics, including geology, giant sequoias and birds.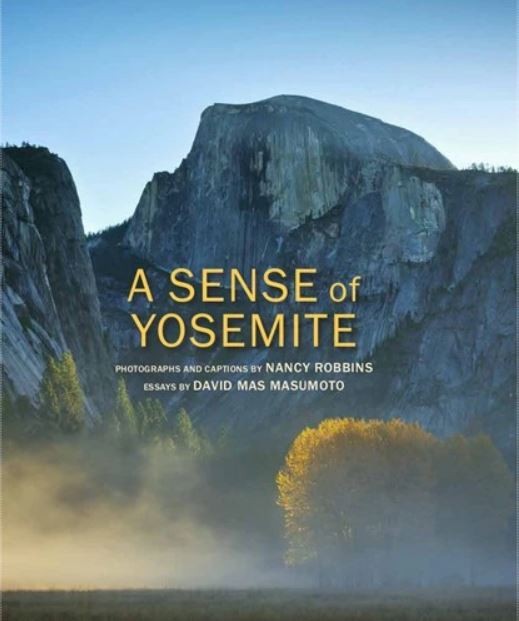 A Sense of Yosemite
Photographs and captions by Nancy Robbins, essays by David Mas Masumoto
The photographs, notes and essays in A Sense of Yosemite capture the essence of a beloved national park. Combining the talents of Yosemite-based photographer Nancy Robbins and writer David "Mas" Masumoto, who draws on his life as an organic fruit farmer in California's Central Valley to explore our connection to the earth, this collection highlights the park's ecological complexity and awe-inspiring beauty.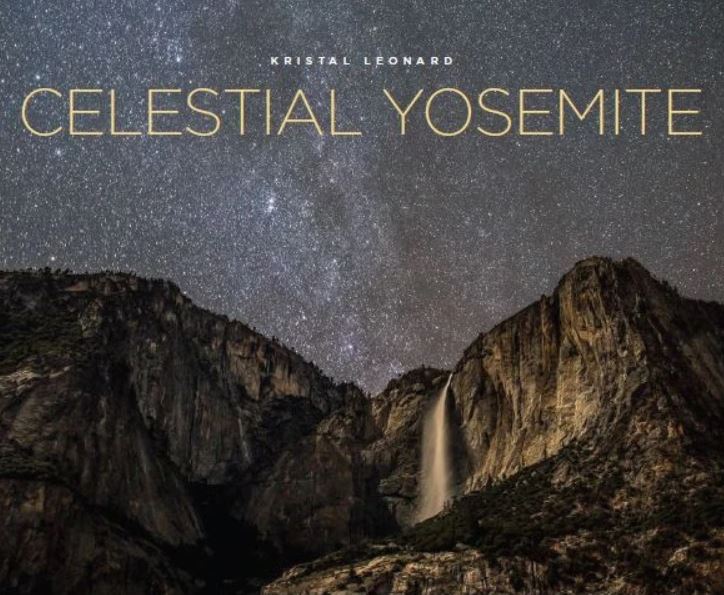 Celestial Yosemite
By Kristal Leonard
Glittering constellations. Moonlit waterfalls. Climbers' headlamps dotting El Capitan. Star trails over a snow-capped Half Dome. In Celestial Yosemite, photographer Kristal Leonard captures the otherworldly beauty of Yosemite at night. Leonard's work showcases the ethereal splendor that emerges between dusk and dawn in the park, which remains a sanctuary for an increasingly rare resource: dark night skies, unmarred by light pollution.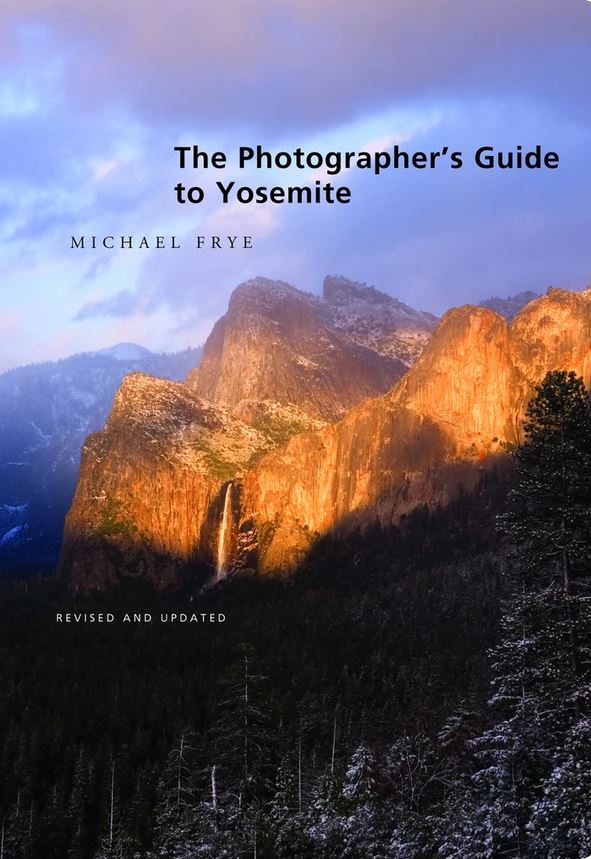 The Photographer's Guide to Yosemite
By Michael Frye
Whether you're just getting started with photography or have been wielding a camera for years, let Yosemite-area photographer Michael Frye be your guide to capturing landscapes, flora and fauna in the park — or wherever your travels take you! The Photographer's Guide to Yosemite features Frye's instructions and tips for capturing high-quality images; helpful advice on techniques, timing and equipment; detailed descriptions of dozens of Yosemite locations; and examples of his work to inspire your own visual endeavors.
---
Visit our online store to find these and many other inspiring, educational and entertaining books — and know that your purchases will go toward important work in Yosemite. Thanks for supporting your park, and happy reading!