An update on the January 2021 wind storm that toppled giant sequoias in Mariposa Grove
Disaster preparedness is rarely the first thing that comes to mind when it comes to saving for retirement, but it's important! Your life savings can act as a buffer against events that you can't predict – and can potentially help protect Yosemite in the future as well.
Yosemite Conservancy's Legacy Fund is composed of gifts that donors have made over the years through bequests and by including the Conservancy as a beneficiary of their retirement accounts. The Legacy Fund acts as a sort of life savings for Yosemite.
We always recommend that visitors monitor weather conditions when visiting Yosemite, and that they be prepared for any eventuality. A year ago, between January 18 and 19, 2021, Mariposa Grove was on the receiving end of a powerful event. A wind storm struck, with gusts reaching 100 miles per hour. The storm knocked down 15 giant sequoia trees, some of which had been standing for more than 2,000 years. Multiple buildings were damaged in the area, and several protective walkways, which had opened after Mariposa Grove's major restoration in 2018, were destroyed. Luckily, no injuries were reported as a direct result of the storm, but the loss of the ancient trees was devastating. Mariposa Grove was forced to close completely while National Park Service employees and naturalists took stock of the damage, estimating the cost of repairs at $3 million.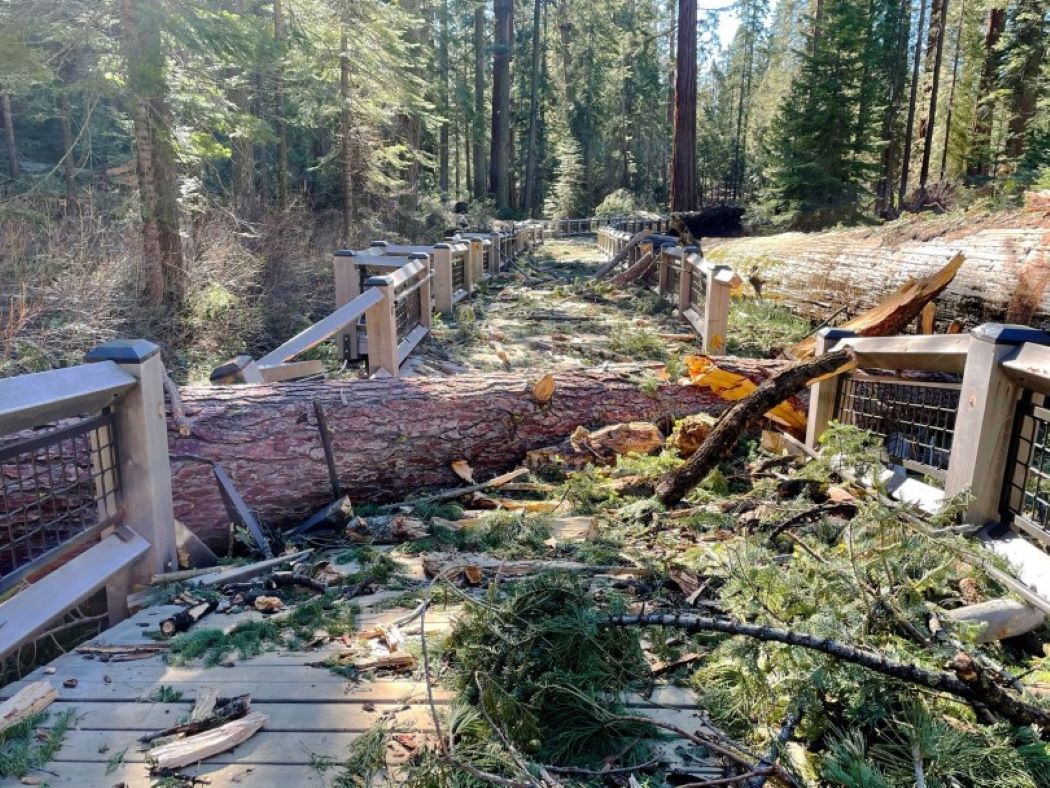 A few weeks later, a plan to rebuild structures and walkways was in place. National Park Service colleagues reached out to Yosemite Conservancy to help fund the work. Thanks to the Legacy Fund and additional gifts from Yosemite Conservancy donors, Mariposa Grove was reopened to visitors in May of 2021 – just a few months after the storm.
We are deeply grateful to all the members of our Legacy Society, and all of the people over the years whose gifts have become part of the Legacy Fund. Because of generations of generosity, Yosemite Conservancy is ready to respond when unexpected events come along. Their legacies truly made a difference for Yosemite and for its future!
To learn more about Yosemite Conservancy's Legacy Society and how you might create a legacy to provide for Yosemite's future, please contact Catelyn Spencer, Director of Planned Giving, at (415) 891-1039 or [email protected], or visit yosemite.org/legacy.
PS: To learn more about the January wind storm and associated recovery work, read this May 2021 article from The Mercury News.