Our Mission
Provide meaningful and culturally appropriate mentorships for climbers from historically marginalized groups so they can be empowered to achieve their climbing goals, thrive amongst community, and develop strong relationships with the land.
Our Commitments
We are committed to creating a community that is active in the evolution of global climbing culture through the lenses of representation, Tribal engagement, stewardship, and celebration.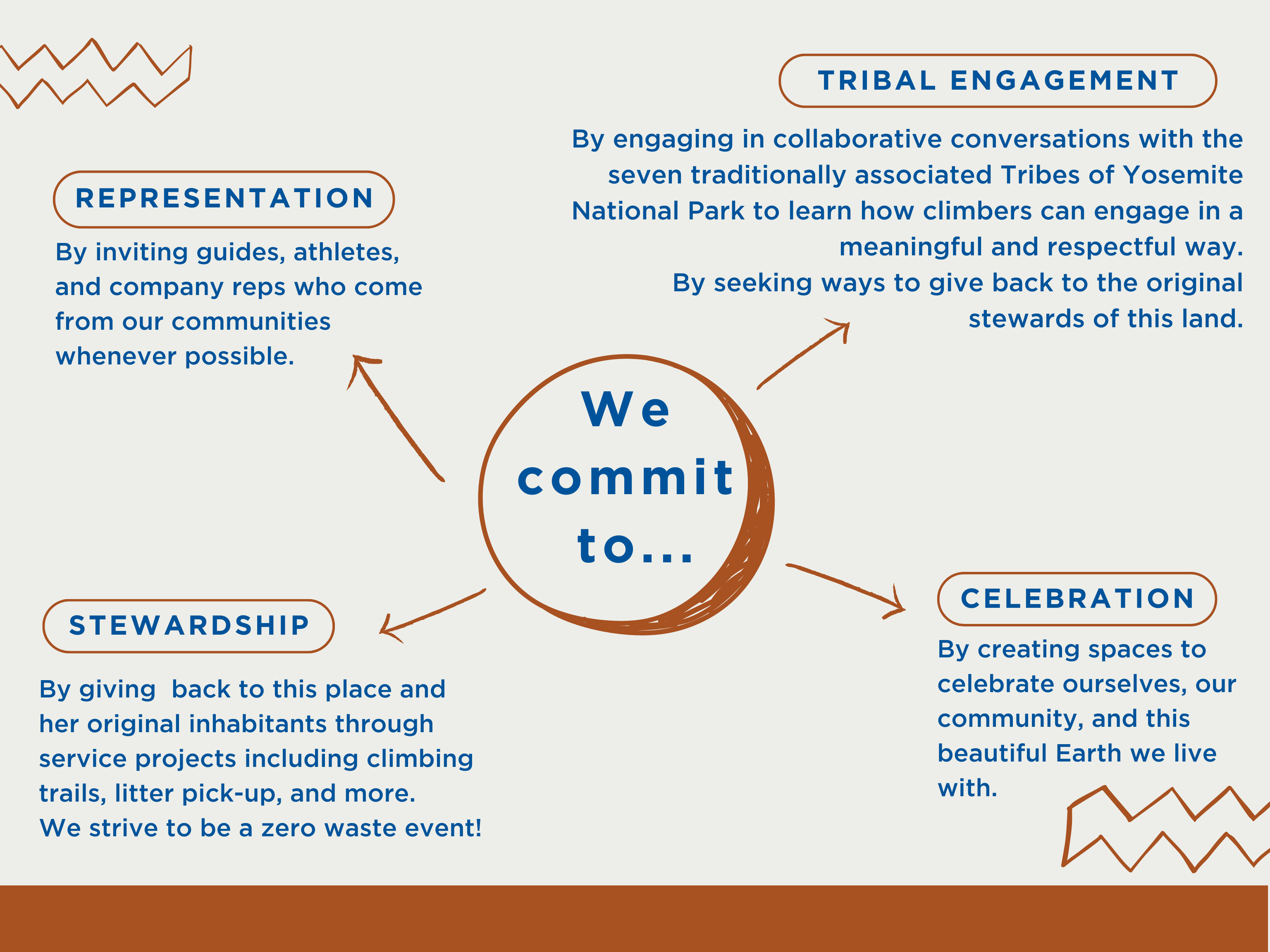 Who Do We Aim to Serve? This is our first year and we have limited capacity for camping and clinics. So, we are limiting the event to 100 participants, focusing specifically on folks who are new to Yosemite climbing or consider themselves intermediate outdoor climbers and are eager to learn more. We aim to address financial and logistical barriers that climbers from historically marginalized groups may face in getting to Yosemite National Park and in finding other climbers from similar backgrounds to climb with or learn from.
Who We Are The United in Yosemite climbing festival is hosted by the Yosemite National Park and the American Alpine Club, with support from Yosemite Conservancy. Our community partners include (in no particular order) Brown Girls Climb, Yosemite Climbing Association, Queer Crush Climbing, Climbing 4 Change, and ParaCliffHangers.
But who are we, really? We are park rangers, community outreach specialists, scientists, and field biologists. We are nonprofit organizers and advocates. We are climbing guides. We are people of color, queer, and non-binary. We are rock climbers who love Yosemite Valley. And we want to share and celebrate this place with our communities.
Our Partners:
United in Yosemite is hosted by:
With support from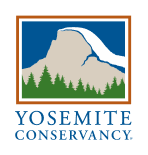 Community Partners
Support From