Our holiday gifts give back! Here are a few fun ideas for the national park fans in your life. Visit our online store to browse all of our products and place your order.
Your purchases help contribute to important work in Yosemite, including restoration, research, and educational programs. We are grateful for your support!
If you're shopping for Christmas, order by Thursday, December 8 to ensure on-time delivery.
Gifts under $25, for park lovers on a budget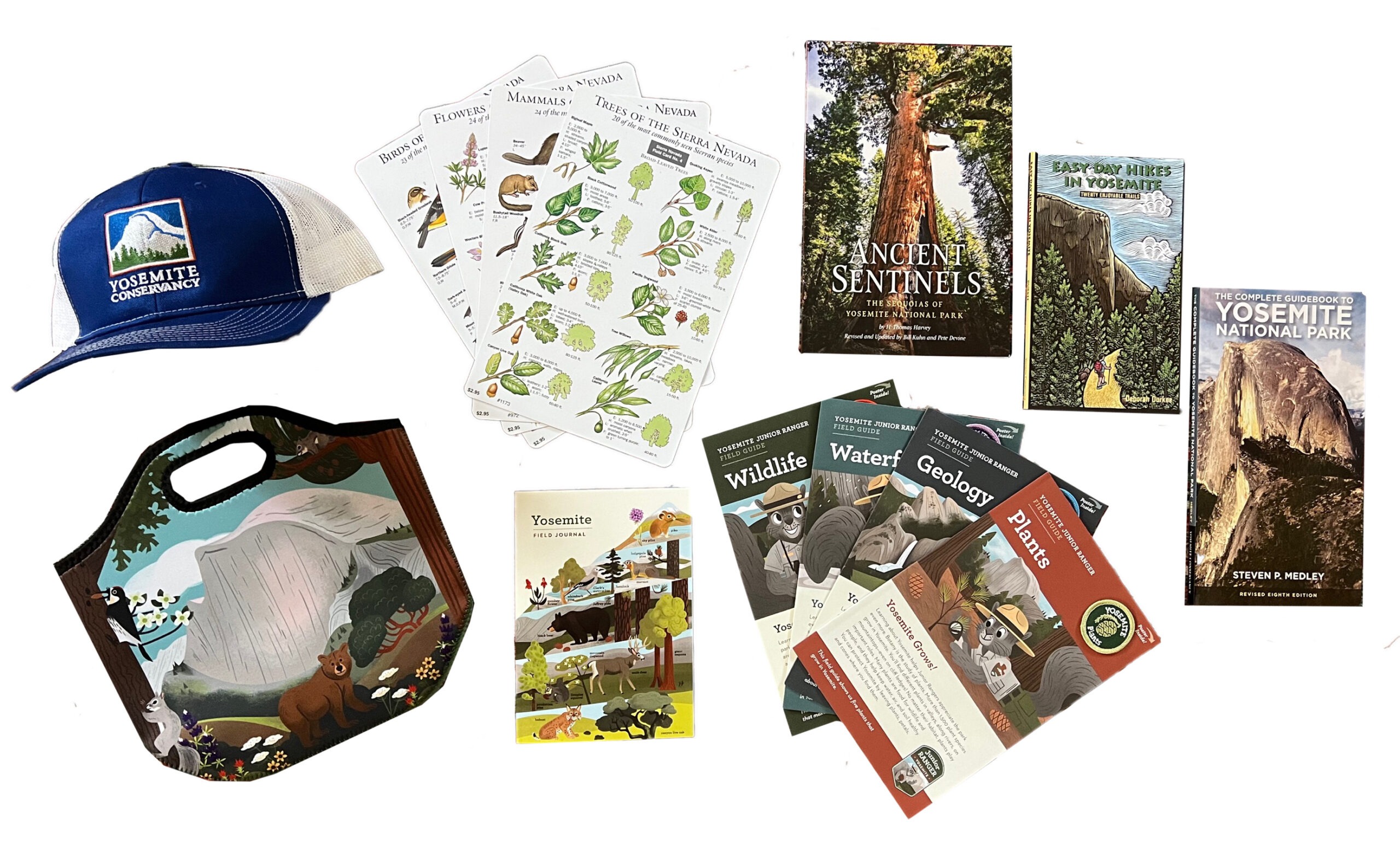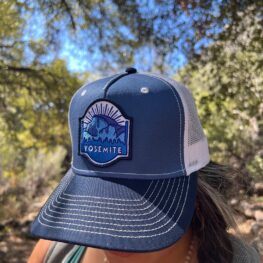 These affordable goodies offer simple ways to show you care! Our gender-neutral classic trucker hat is suited to every adventure, and our half dome patch hat looks good on everyone!
Some other great things to bring along on an upcoming hike include a Yosemite-style junior ranger lunch bag to keep snacks fresh, and a set of Sierra Nevada field cards for flora and fauna identification.
All Yosemite travelers, whether seasoned visitors or first-timers, will appreciate our "Yosemite Starter Kit" — a set of three of our favorite field guides, packed with information at a reasonable price. Our Junior Ranger field guide pack and Junior Ranger field journal offer a fun way to get kids involved in planning or preparing for a trip to the park.
Gifts that celebrate diverse stories — in Yosemite and the outdoors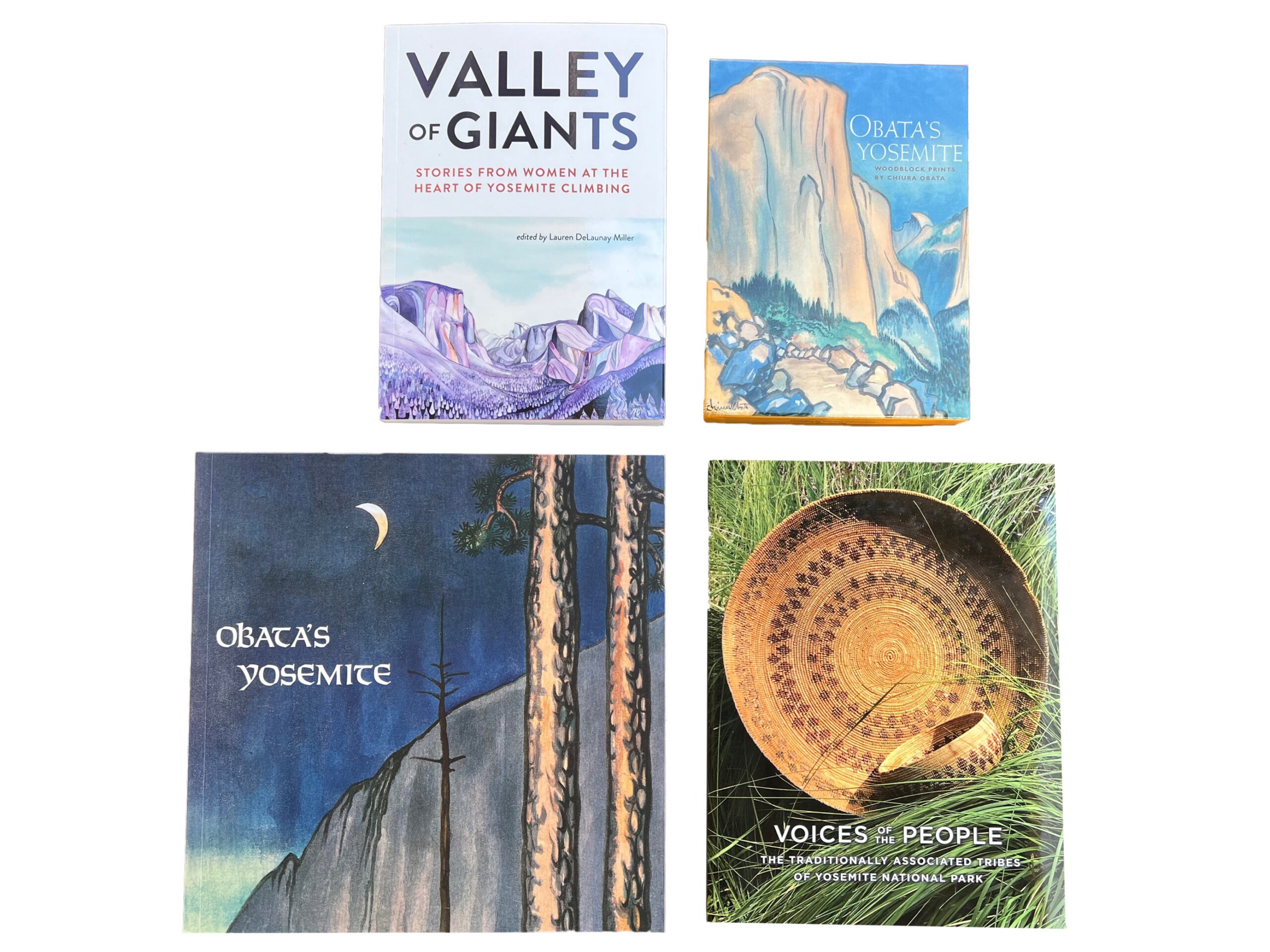 Diversify your holiday giving — and support diversity in the outdoors!
Share stories from Yosemite's first and continuing stewards with Voices of the People, a first-of-its-kind account of Tribes' diverse histories, family chronicles, and visions for the future, all presented from their perspective and in their own words.
Climbers and athletes of all kinds are sure to appreciate Valley of Giants: Stories From Women At The Heart Of Yosemite Climbing, a collection of stories from trailblazing female climbers, from from Bea Vogel who forged her own pitons to Molly Higgins who participated in the first all-female ascent of the Nose on El Capitan.
Learn about Japanese American artist Chiura Obata in Obata's Yosemite, a collection of sketches, postcards, watercolor paintings, and letters. The stunning landscapes of the Sierra Nevada inspired Obata's concept of Dai-Shizen or "Great Nature" — the power of the natural world to influence us in a positive way. Obata fans will also like our colorful Obata's Yosemite notecards, perfect for a hand-written hello to a fellow nature or art lover.
Gifts for kids & families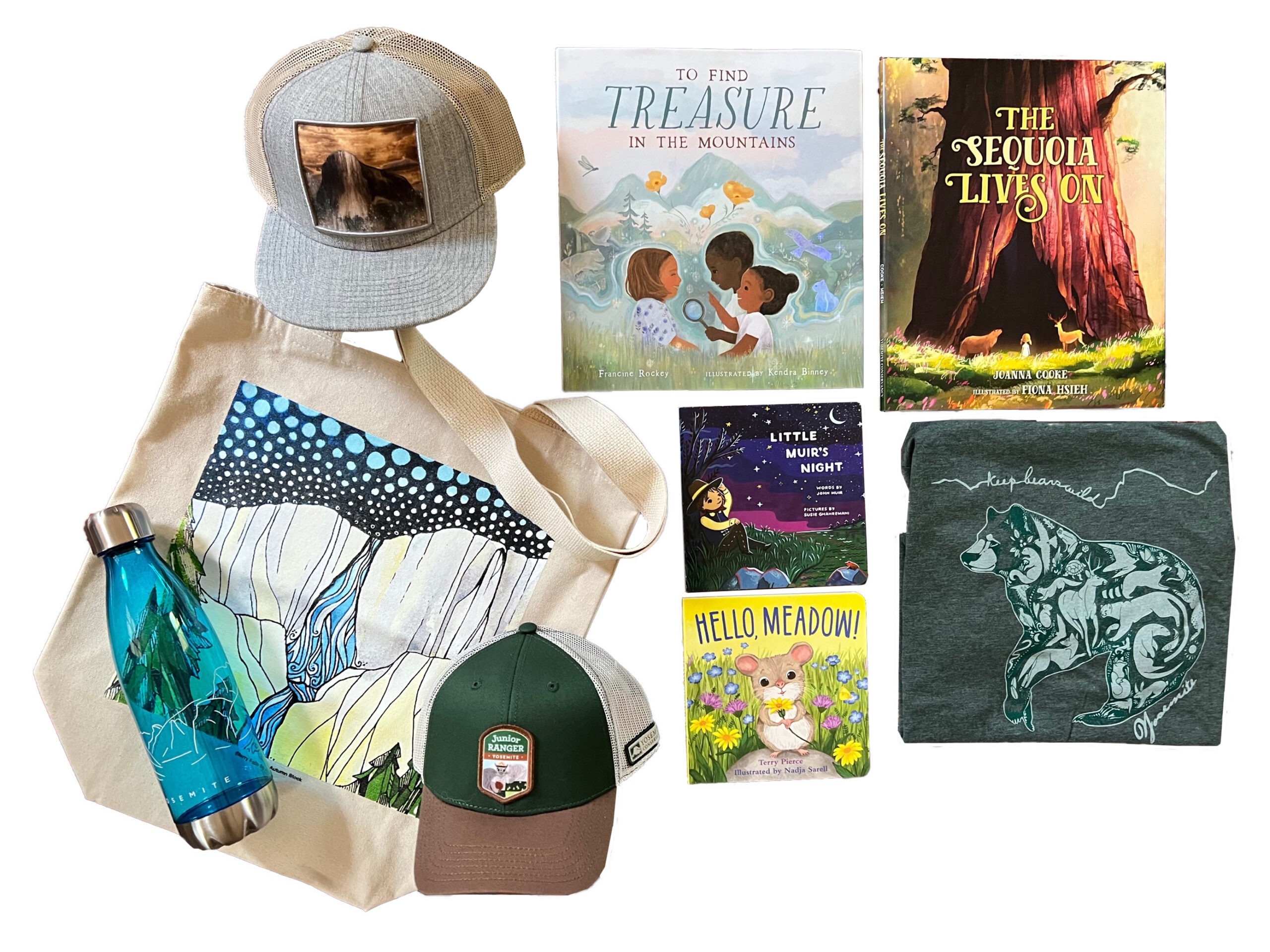 Delight the youngest explorers in your life with board books including Little Muir's Night and Hello Meadow!, or give older kiddos a beautiful set of books called the "To Find Treasure in Yosemite" Bundle, inspired by our latest children's book To Find Treasure in The Mountains.
Gearing up for their next park visit? You can't go wrong with our Yosemite Junior Ranger hat — shop the full Junior Ranger collection for more ideas for kids!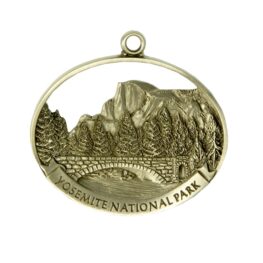 We've also got versatile gifts that will work for the whole family — from ornaments to drinkware. Don't miss our popular "Keep Bears Wild" shirt and affordable Tunnel View water bottle.
For adults, check out our hat showcasing snowboarding star Bryan Iguchi's El Capitan painting, or Yosemite local Autumn Stock's rendition of Yosemite Valley. If you like Autumn's style, don't miss the Starry Falls tote bag, the perfect carry-all for snacks, books and more.
Gifts for adventurers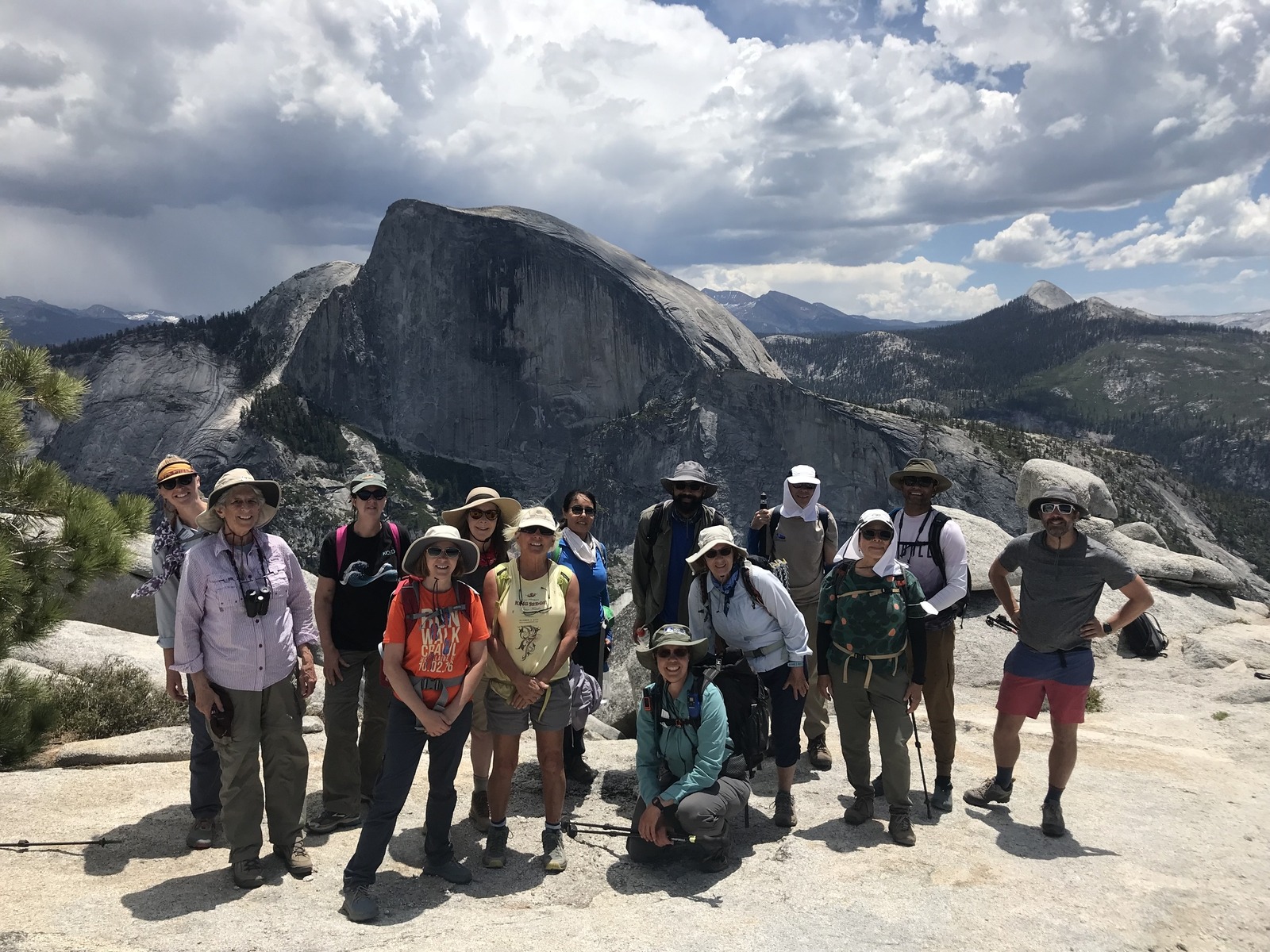 An Outdoor Adventure gift certificate is the perfect last-minute present for someone who plans to visit Yosemite in 2023! Here are just a few reasons our trips are sure to please:
Gifts in memory & honor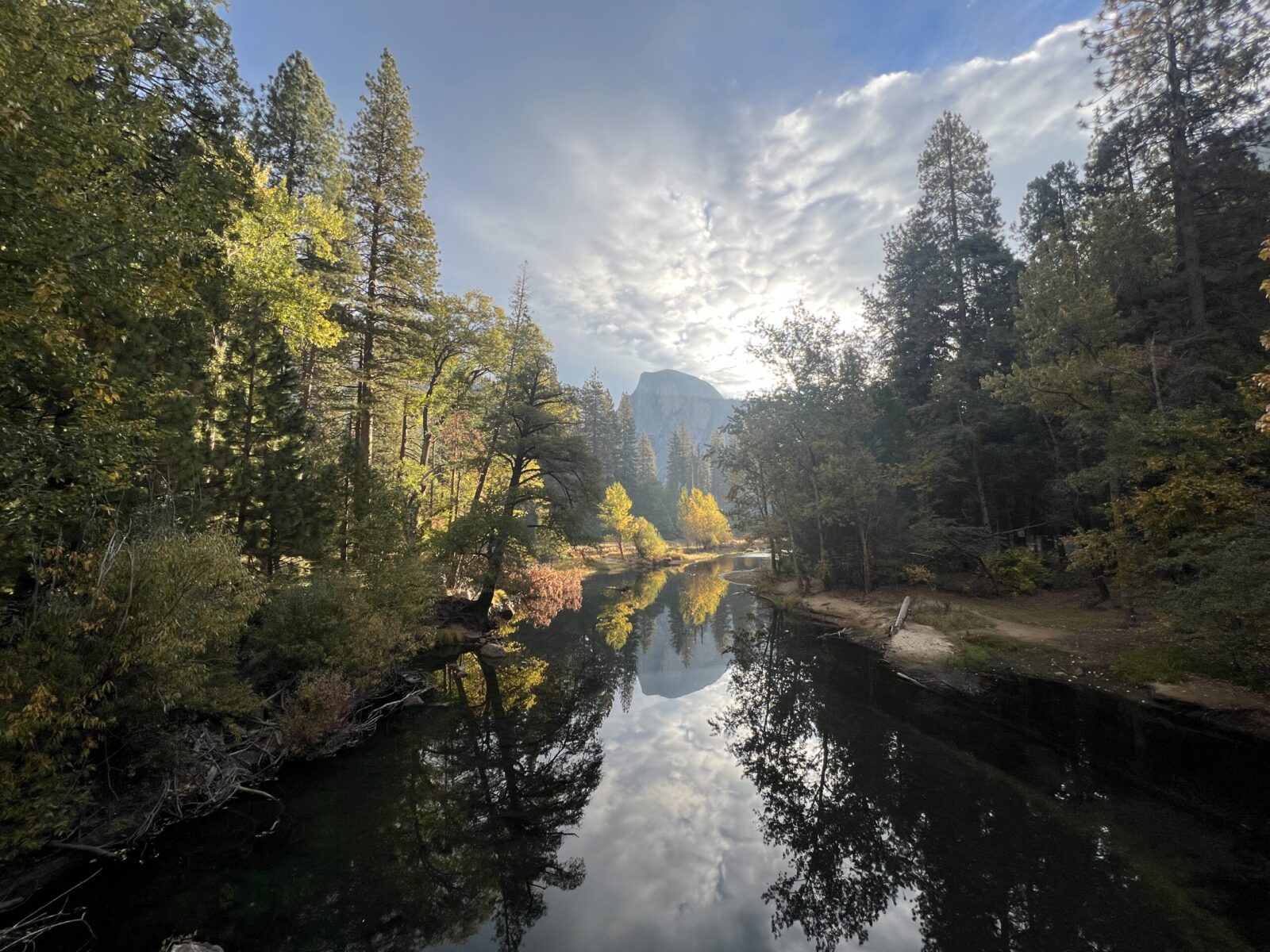 A gift for Yosemite is a wonderful way to celebrate or remember a special person in your life.
By making a donation in honor or memory, you are supporting Yosemite and taking the stress out of gift-giving — our team will update your loved one, or their family, on the work being completed in their honor.
These kinds of gifts support our work throughout the park — from restoring meadows, to studying giant sequoias trees, to planting milkweed for monarchs, and much more. The work your gift supports will provide for Yosemite's future — truly the best gift of all.
By making a gift on behalf of a family member or friend, you'll be making a meaningful difference for the park they love.
A once-in-a-lifetime gift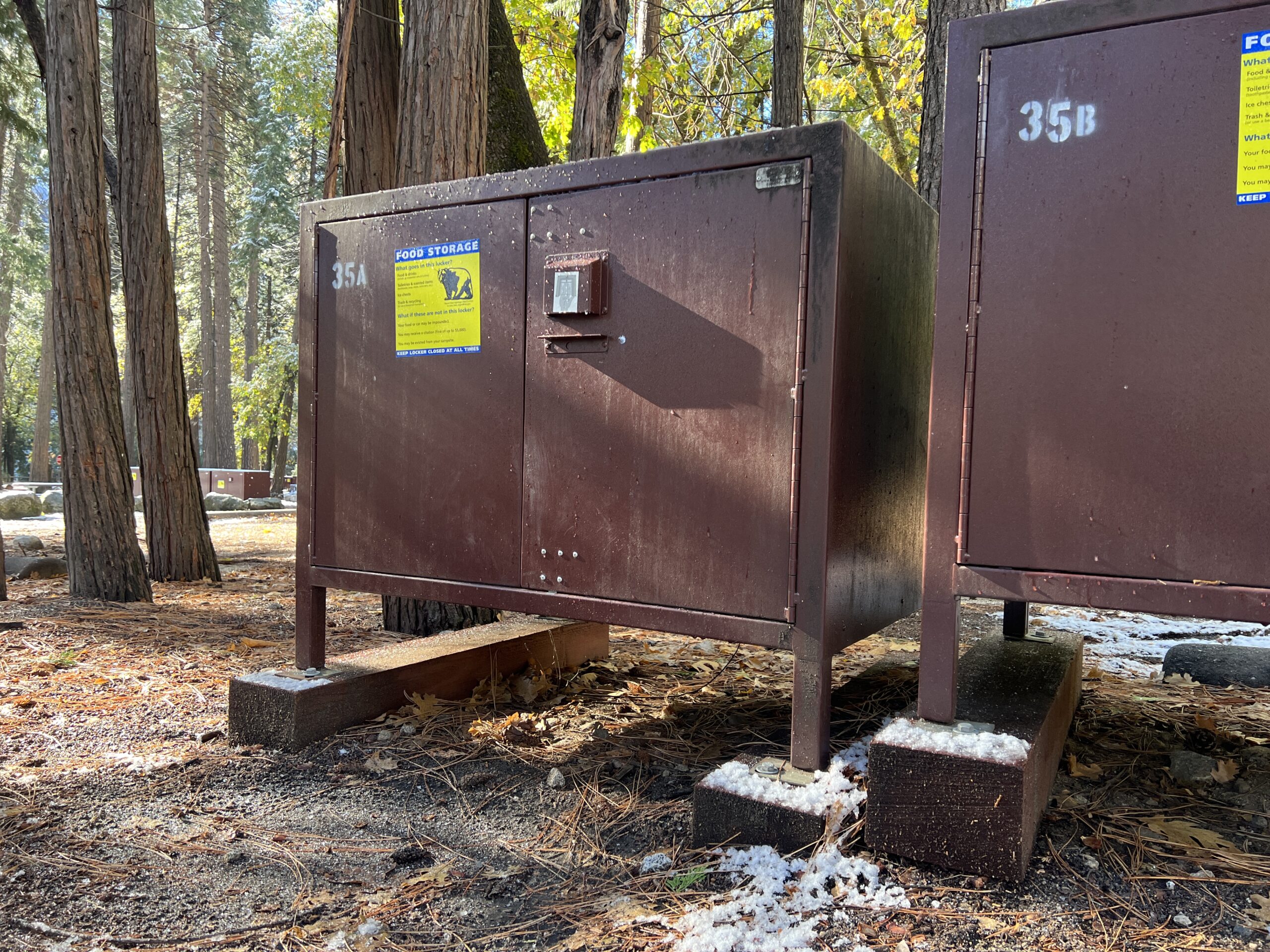 Looking for a truly unique gift to honor or remember someone special this holiday season? 
We're offering a brand new, once-in-a-lifetime opportunity — pay tribute to the park lover in your life by sponsoring a bear-proof food locker in Yosemite.
We will affix a plaque to a bear-proof locker to indicate your sponsorship. Not only will your plaque pay tribute for the life of the food locker, but your gift of $10,000 also ensures the continued success of work to keep bears wild, improve visitor safety, and so much more.
Learn more about this unique opportunity by contacting us at [email protected] and make your gift today! 
—————————————————————————————————————————————————————————————
Find more gift ideas on our virtual shelves, including apparel and accessories, games, patches and pins, and books galore, including many titles from our long-running publishing program.
Thank you for giving back to your park by shopping with the Conservancy!