Show some love to your favorite Yosemite fans (or treat yourself!) with gifts that give back to the park. Here are a few ideas from our virtual shelves to get you started — head to our online store for even more games, gear and goodies for everyone on your list. Your purchases help support important work in Yosemite, including restoration, research and educational programs. 

Any time is a great time to give back to Yosemite, but if you're shopping for Christmas, order by Friday, December 11 to ensure on-time delivery.
Half Dome at home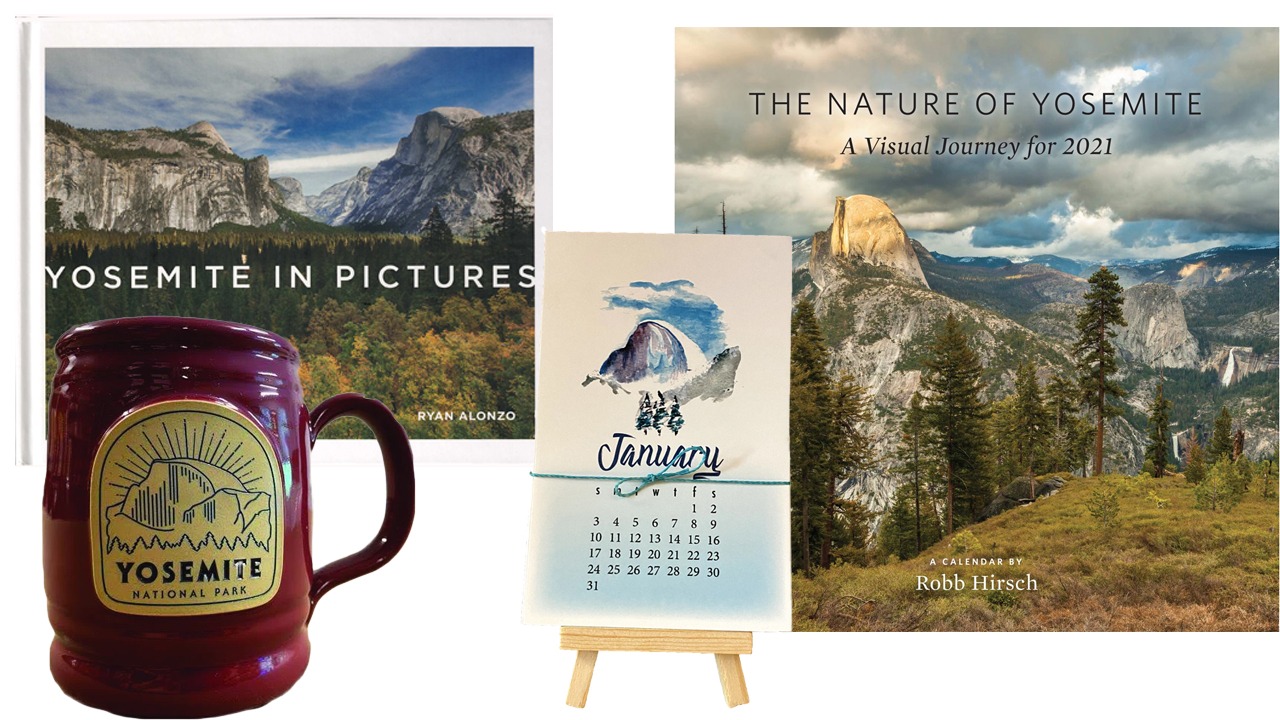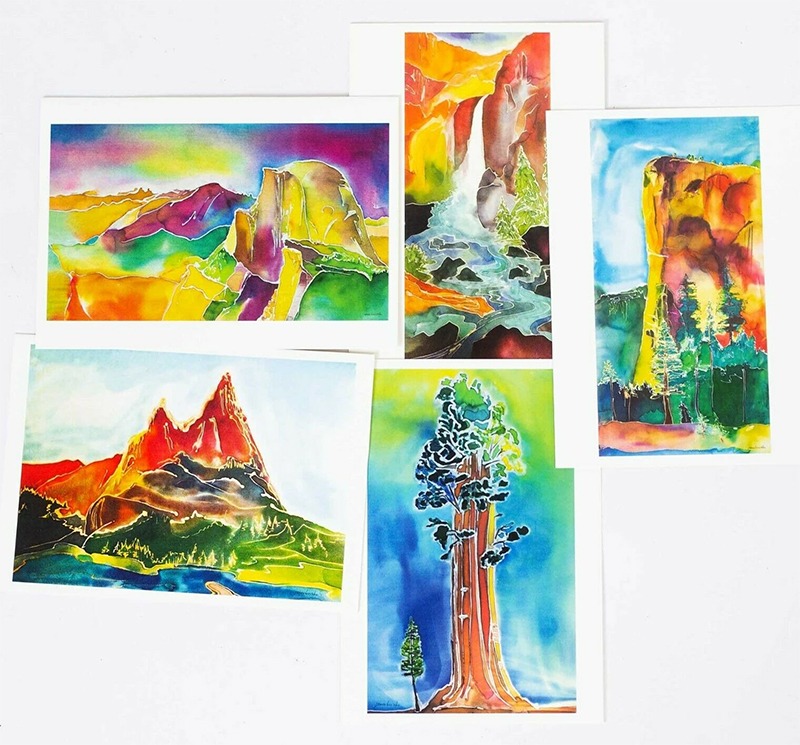 There's nothing like a touch of Yosemite to spruce up your surroundings! Hand-thrown ceramic mugs featuring Half Dome and other park icons keep drinks toasty (and make for a stylish sip when you need to refuel on coffee or tea during a morning Zoom meeting). Ready to say goodbye to 2020? Our 2021 calendars will brighten any wall or desk with stunning photos and paintings of Yosemite scenes.
You'll find more show-stopping scenery in Ryan Alonzo's Yosemite in Pictures, a compact coffee table-worthy collection of park photography. And speaking of scenic decor, Yosemite-based Jenni Buczko's colorful notecards are not only the perfect backdrop for a hand-written hello, they're also intricate works of art that can add a splash of Sierra Nevada splendor to even the smallest space.
Yosemite on the go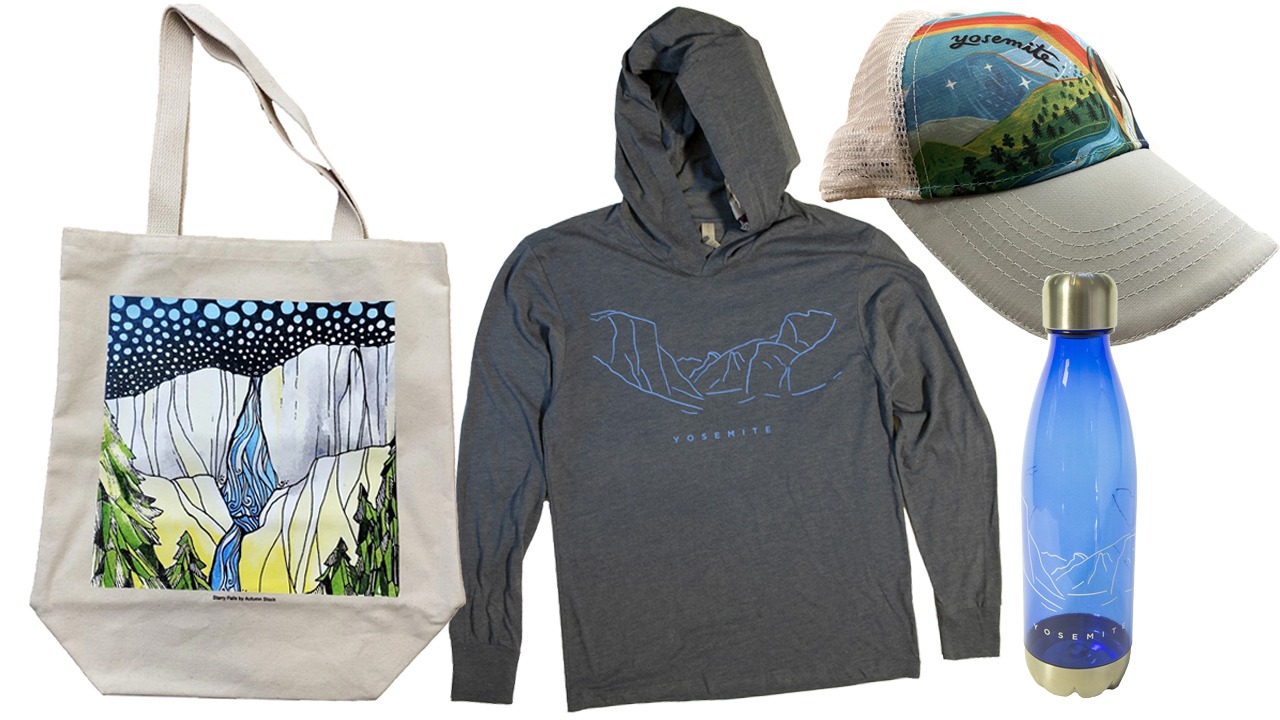 "Going places" might feel like a distant memory, but you can still gear up with products that support the park, whether for a walk down the block or a future adventure. To start, a Tunnel View sweatshirt and matching water bottle will keep park fans cozy and hydrated wherever they wander. Top it off with some artistic head-wear: We love this cap for kids, with amazing artwork by illustrator Susie Ghahremani.
For adults, we carry hats showcasing snowboarding star Bryan Iguchi's El Capitan painting and Yosemite local Autumn Stock's rendition of Yosemite Valley. (If you like Autumn's style, don't miss the Starry Falls tote bag, the perfect carry-all for snacks, books and sketchpads).
The bear-y best gifts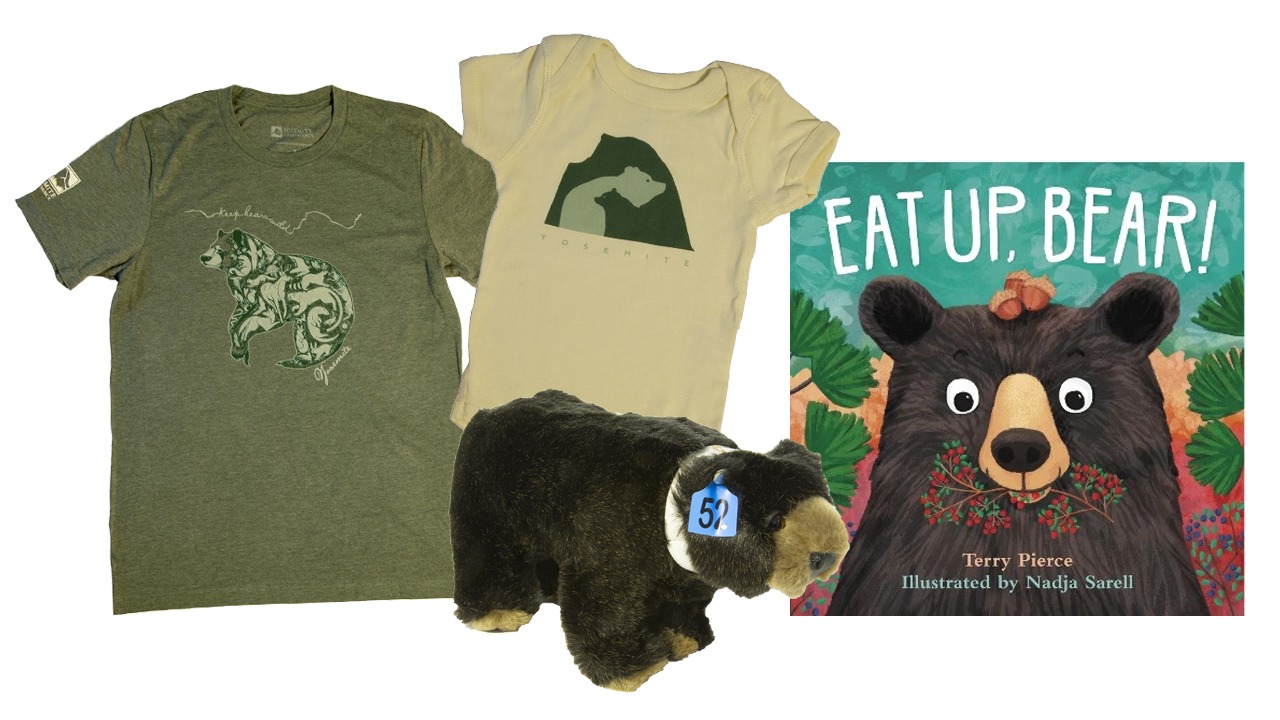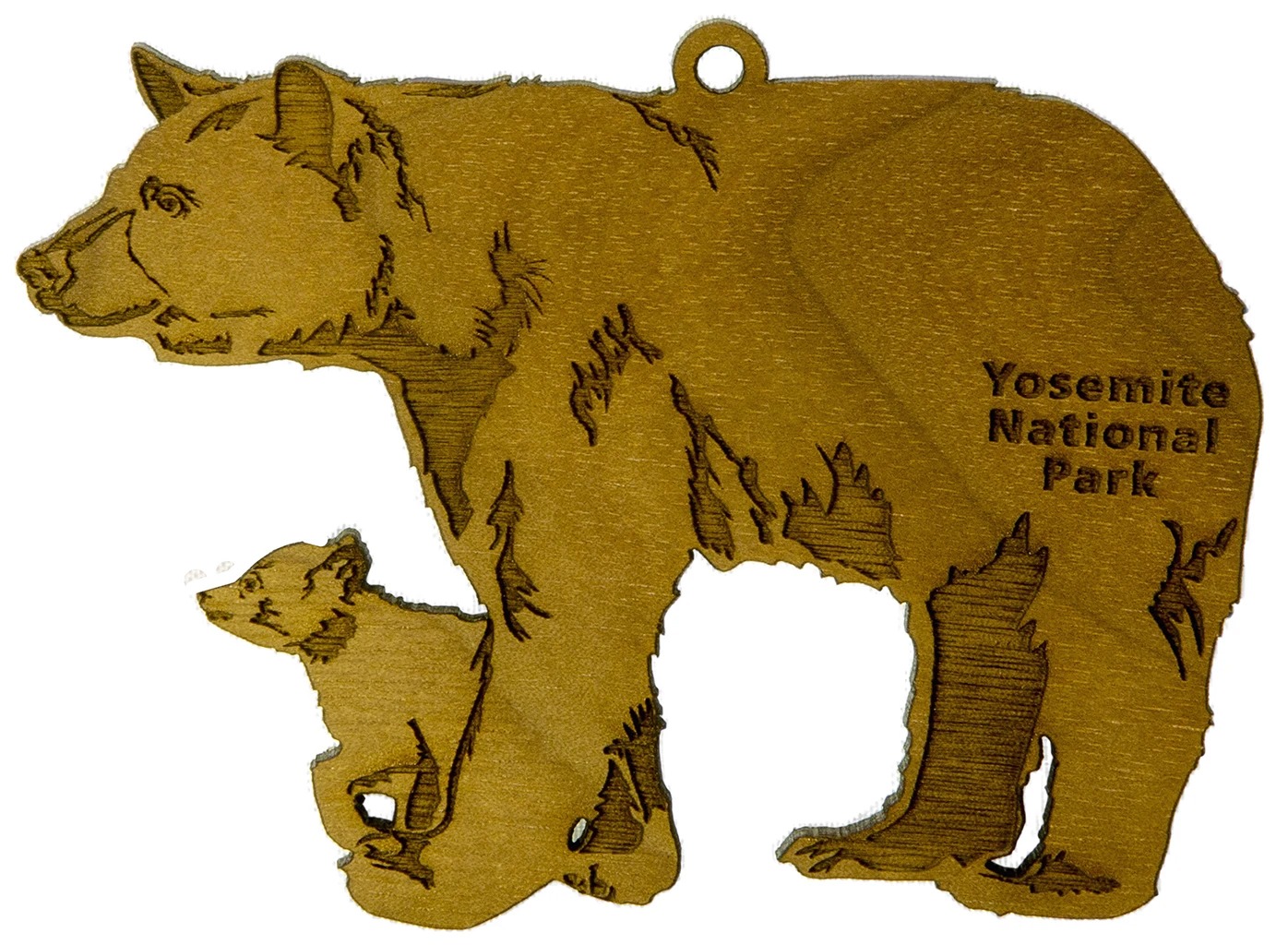 Delight the animal lovers in your life to gifts that celebrate one of Yosemite's best-known resident species: Ursus americanus, the American black bear. For some simple bear flair, look no further than this wooden ornament, which comes with a satin ribbon. Looking for bear-wear? On our virtual shelves, you'll find a forest green "Keep Bears Wild" shirt and, for younger wildlife fans, a youth tee and onesie with an ursine design.
Kids will also love snuggling up with a plush bear and learning about the wild diets of these quintessential Yosemite mammals in the new board book Eat Up Bear!. (And on the subject of bears and gifts… you can give bears a gift, too, by storing food securely, driving slowly and keeping your distance when you're in Yosemite or other areas where bears live.)
Park picks for art lovers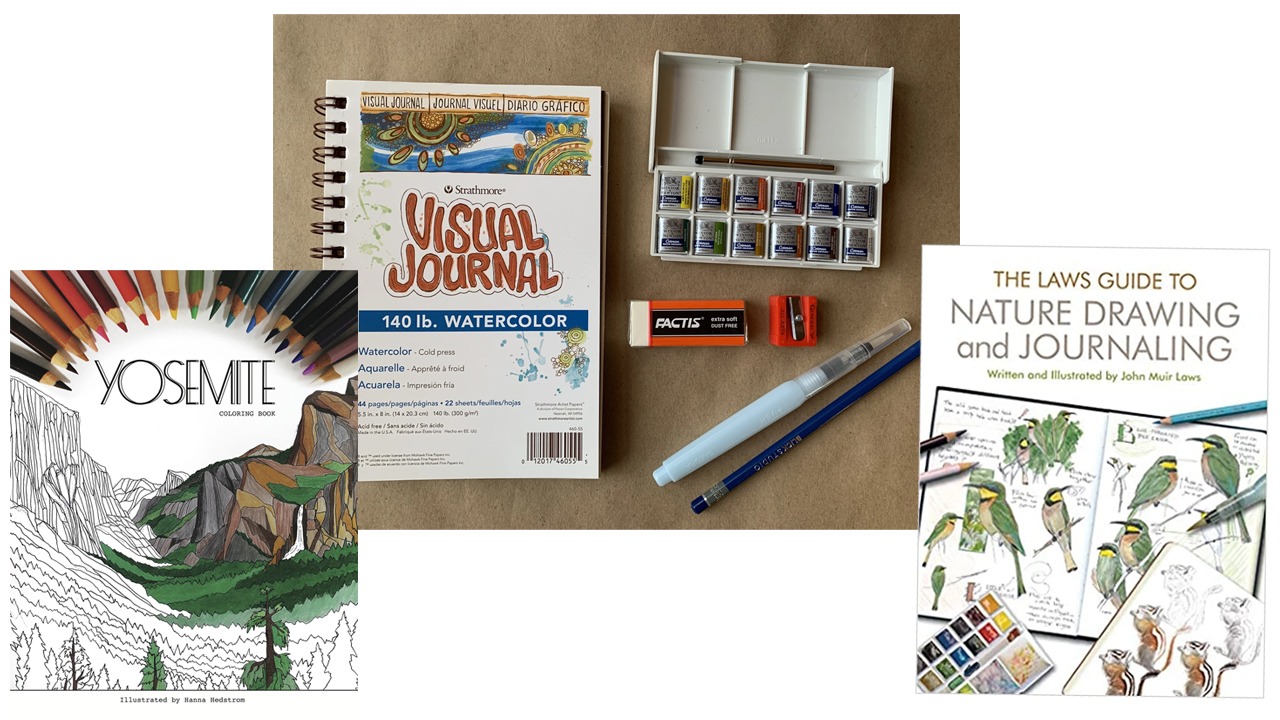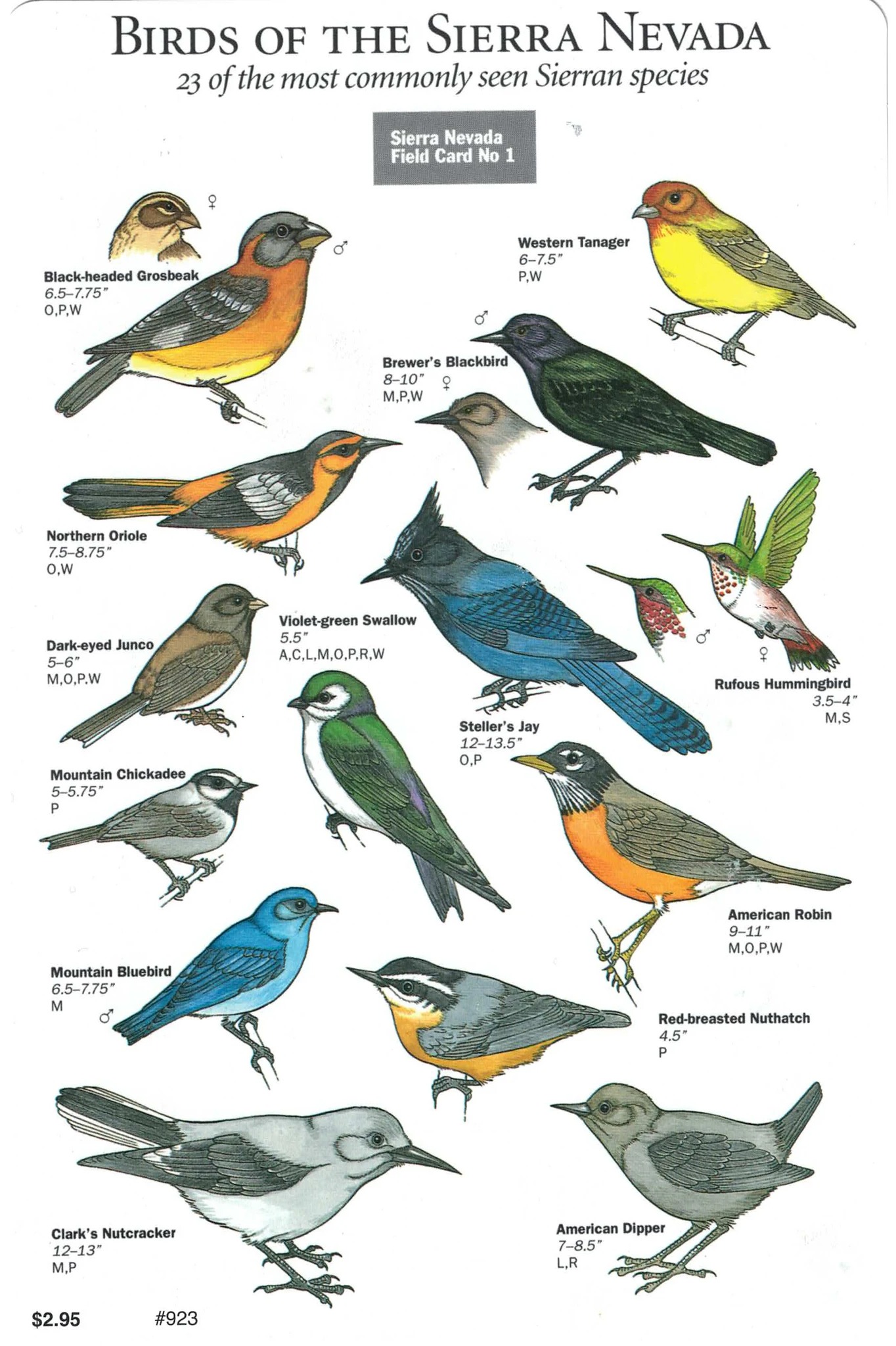 Our art team loves helping people tap into their creativity in the park, and they can't wait to bring back outdoor art classes next year! Keep an eye on our website for details about our 2021 art schedule … and in the meantime, while Yosemite offers plenty of scenic sparks for sketching or painting or tiling or sculpting, you don't have to be in the park to find artistic motivation in the natural world.
Our new watercolor, pastel and drawing art kits include everything you need to capture your observations or to let your imagination wander. Pair a kit with The Laws Guide to Nature Journaling, which offers step-by-step instructions for bringing plants and animals to life on paper. For even more park-at-home inspiration, pick up some illustrated Sierra Nevada field cards or a Yosemite coloring book.
A gift for Yosemite

Celebrate a park champion in your life by making a donation in their honor! Donations from Conservancy supporters help biologists study and protect rare wildlife, help restoration crews revive meadows and woodlands, help educators inspire young visitors to learn about and build connections with nature in the park and at home, and much, much more. By making a gift on behalf of a family member or friend, you'll be making a meaningful difference for the park they love.
---
Find more gift ideas on our virtual shelves, including apparel and accessories, games, patches and pins, and books galore, including many titles from our long-running publishing program. And don't miss our newest online collection, which features jewelry, woven baskets and other items from the Yosemite Museum store.
Thank you for giving back to your park by shopping with the Conservancy!