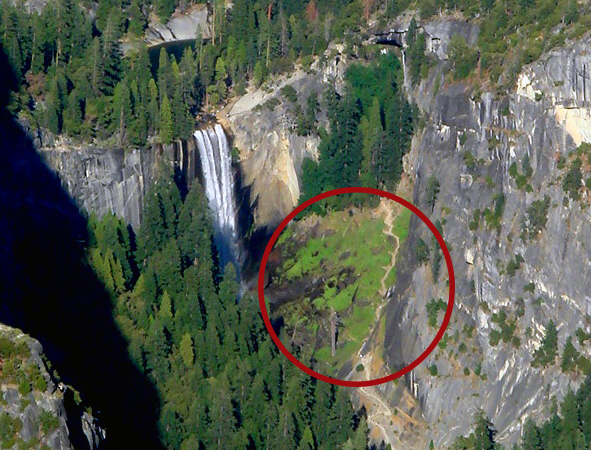 Vernal Fall, the 317-foot waterfall that helps usher the Merced River into Yosemite Valley, is a hugely popular day-hike destination — with good reason. From the trailhead near Happy Isles, a short, sometimes steep climb leads you to the base of the fall, where you can cool off in the spray and look for glints of colorful light in the cascading water.
Sounds magical, right? It is! But there's a lot more to Vernal Fall than rainbows and refreshing mist. See the patch of bright green in the photo at right? That's Vernal Fall's "spray zone," a haven for at least six species of rare water-loving plants (Davidson's rock cress, Yosemite rock cress, California bolandra, wood saxifrage and Yosemite woolly sunflower) as well as more common flora.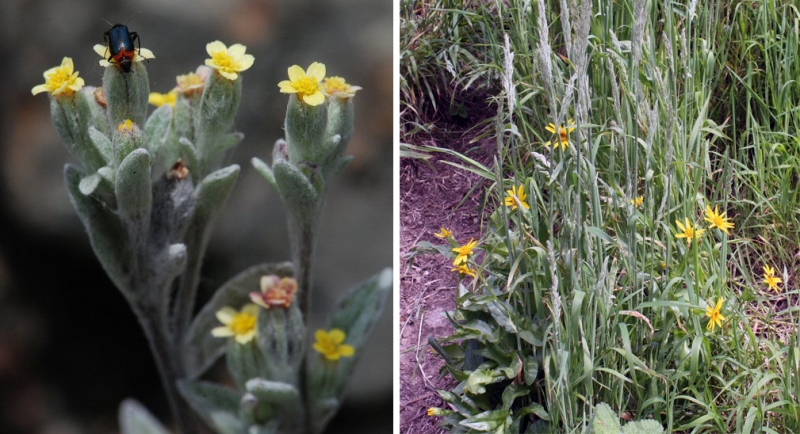 Over time, hikers straying off the stone steps that zigzag up along the fall inadvertently created a series of informal "social trails" in the spray zone. That informal network fragmented the fragile fall-side habitat, encouraging erosion and even increasing the introduction of invasive plants such as velvet grass, which compete with rare native flora for nutrients, sunlight and water. Some of the social trails also led to slippery, unsafe areas close to the fast-flowing water.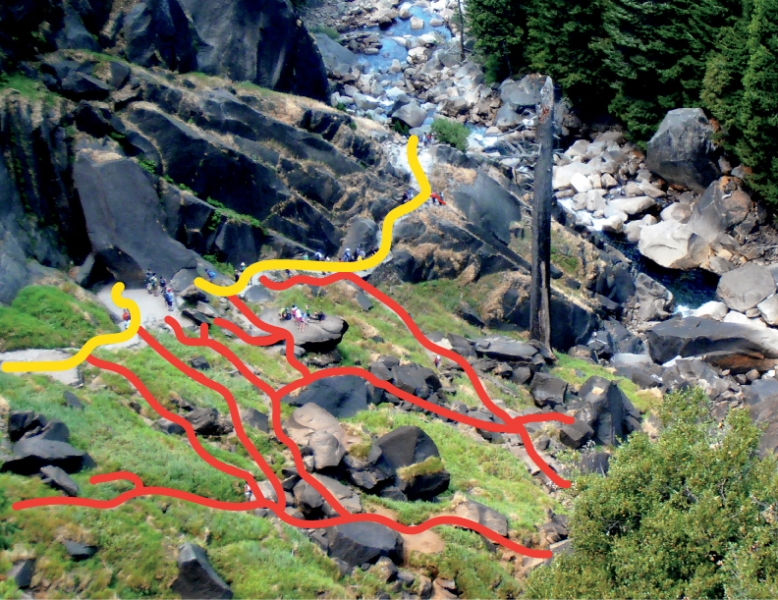 Ready for some good news? In 2015, through a project supported by our donors, Yosemite's ecological restoration crew set to work on improving conditions in the spray zone. Here's how: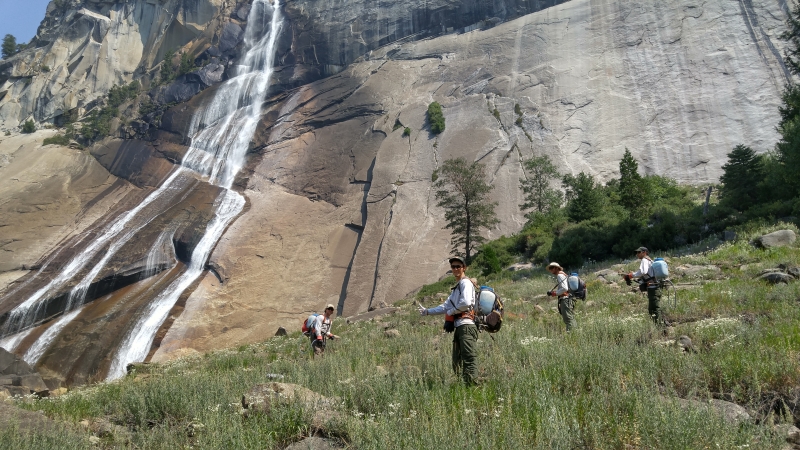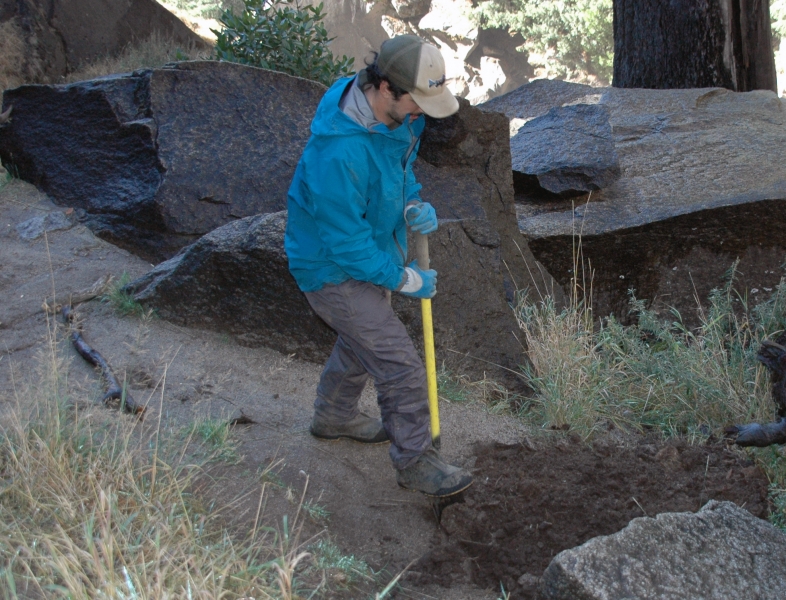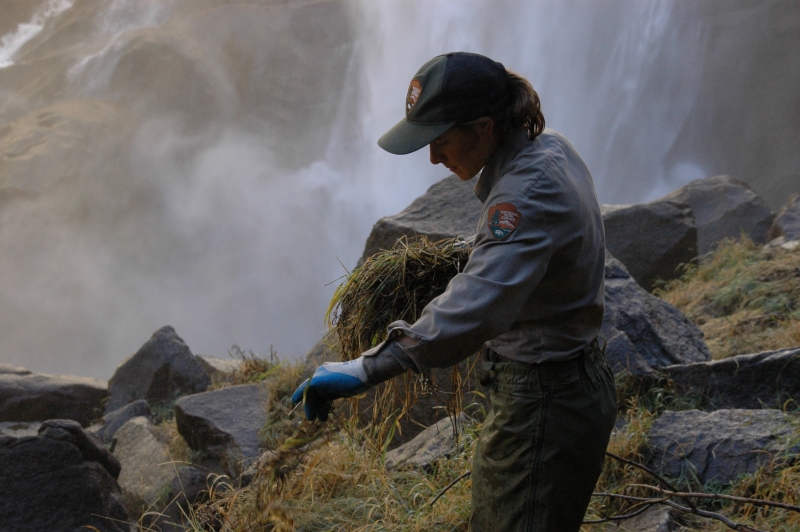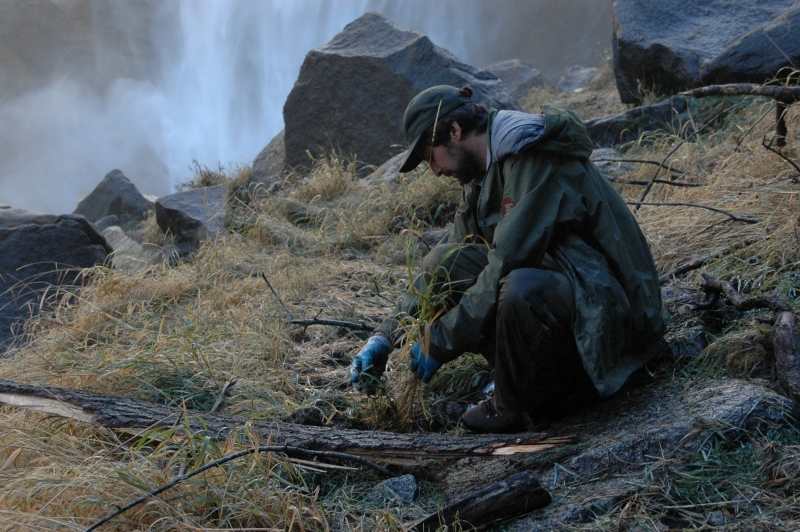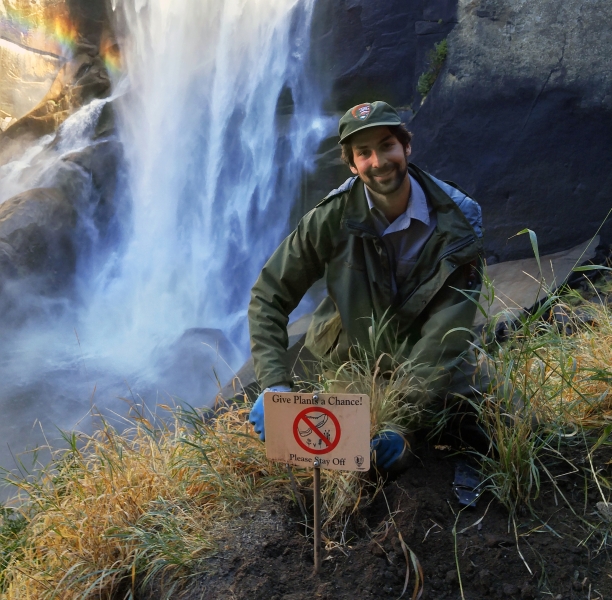 Many people played a part in this Conservancy donor-supported effort to protect both plants and people in the Vernal Fall spray zone. Seven Student Conservation Association interns and numerous other volunteers (such as Will!) gained first-hand field work experience while collecting visitor use data, treating velvet grass and restoring social trails alongside Yosemite's ecological restoration experts.
Now, it's your turn to be a spray zone steward! You can help protect the Vernal Fall spray zone (and other sensitive habitats) by staying on official trails and spreading the word about the need to "give plants a chance". The Mist Trail is often closed in the winter, but we hope you'll head up there during warmer months to see the results of the work — and in the meantime, take a look at some of the other ways you can make a difference for Yosemite's diverse habitats.